Il 2023 è arrivato, il che significa che ci sono un sacco di giochi in arrivo all'orizzonte.
Con titoli come Hogwarts Legacy a Tears of The Kingdom, quest'anno si preannuncia ricco di uscite interessanti e se volete sapere con precisione le date di uscita dei giochi che state aspettando, qui le trovate tutte.
Di seguito abbiamo raccolto le date e le finestre di lancio dei principali giochi confermati per il 2023 e oltre. Che giochiate su PS5, Xbox Series X, PS4, Xbox One, Nintendo Switch o PC, probabilmente ci sarà almeno un gioco in questa lista che vorrete segnare sul calendario.
Giochi in uscita nel 2023: i titoli più attesi
Forspoken - 24 gennaio (PS5, PC)
Dead Space Remake - 27 gennaio (PS5, PS4, XSX|S, XBO, PC)
Hogwarts Legacy - 10 febbario (PS5, XSX|S, PC)
Horizon Call of the Mountain - 22 febbraio (PS5|PSVR 2)
Kirby's Return To Dream Land - 24 febbraio (Switch)
Destiny 2: Lightfall - 28 febbraio (PS5, PS4, XSX|S, XBO, PC)
Skull and Bones - 9 marzo (PS5, PC, XSX|S)
Star Wars Jedi: Survivor - 17 marzo (PC, PS5, XSX|S)
Resident Evil 4 Remake - 23 marzo (PS5, XSX|S, PS4, PC)
Dead Island 2 - 28 aprile (PS5, XSX|S, PC, PS4, XBO)
The Legend of Zelda: Tears of the Kingdom - 12 maggio (Switch)
Suicide Squad: Kill the Justice League - 26 maggio (PS5, XSX|S, PC)
Street Fighter 6 - 2 giugno (PS5, PS4, XSX|S, PC)
Diablo 4 - 6 giugno (PS5, XSX|S, XBO, PS4, PC)
Final Fantasy 16 - 22 giugno (PS5)
Giochi in uscita a gennaio 2023
One Piece Odyssey - 12 gennaio (PS5, XSX|S, PS4, PC)
Dragon Ball Z: Kakarot - 13 gennaio (PS5, XSX|S)
Dragon Ball Z: Kakarot: Bardock - Soli contro il destino (DLC) - 13 gennaio (PS5, XSX|S,PS4, XBO, Switch, PC)
Persona 4 Golden - 19 gennaio (Switch, PC, XSX|S, XBO, PS4)
Persona 3 Portable - 19 gennaio (Switch, PC, XSX|S, XBO, PS4)
Fire Emblem Engage - 20 gennaio (Switch)
Monster Hunter Rise - 20 gennaio (PS5, XSX|S, PS4, XBO)
Forspoken - 24 gennaio (PS5, PC)
Dead Space Remake - 27 gennaio (PS5, PS4, XSX|S, XBO, PC)
Giochi in uscita a febbraio 2023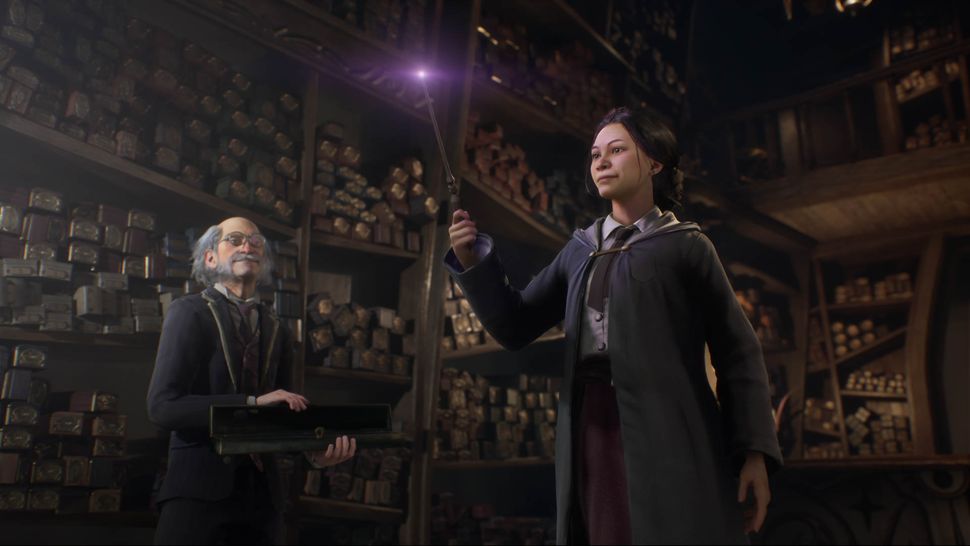 Deliver Us Mars - 2 febbraio (XSX|S, PS5, PC, XBO, PS4)
Clash: Artifacts of Chaos - 9 febbraio (PS5, XSX|S, PS4, XBO)
Hogwarts Legacy - 10 febbraio (PS5, XSX|S, PC)
Blanc - 14 febbraio (Switch, PC)
Wild Hearts - 17 febbraio (PS5, XSX|S, PC)
Atomic Heart - 21 febbraio (PS5, PS4, XSX|S, XBO, PC)
Come un drago: Ishin! Remake - 21 febbraio 2023 (PS5, XSX|S, PC, PS4, XBO)
Horizon Call of the Mountain - 22 febbraio (PS5|PSVR 2)
Zenith: L'ultima città - 22 febbraio (PS5|PSVR 2)
Digimon World: Next Order - 22 febbraio (Switch, PC)
Dopo la caduta - 22 febbraio (PS5|PSVR 2)
Blood Bowl 3 - 23 febbraio (PC, PS5, XSX|S, PS4, XBO, Switch)
Figli della foresta - 23 febbraio (PC)
Kerbal Space Program 2 Accesso anticipato - 24 febbraio (PC)
Theatrhythm Final Bar Line - 24 febbraio (PS4, Switch)
Kirby's Return To Dream Land - 24 febbraio (Switch)
Octopath Traveler 2 - 24 febbraio (PS5, PC, PS4, Switch)
Destiny 2: Lightfall - 28 febbraio (PS5, PS4, XSX|S, XBO, PC)
Giochi in uscita a marzo 2023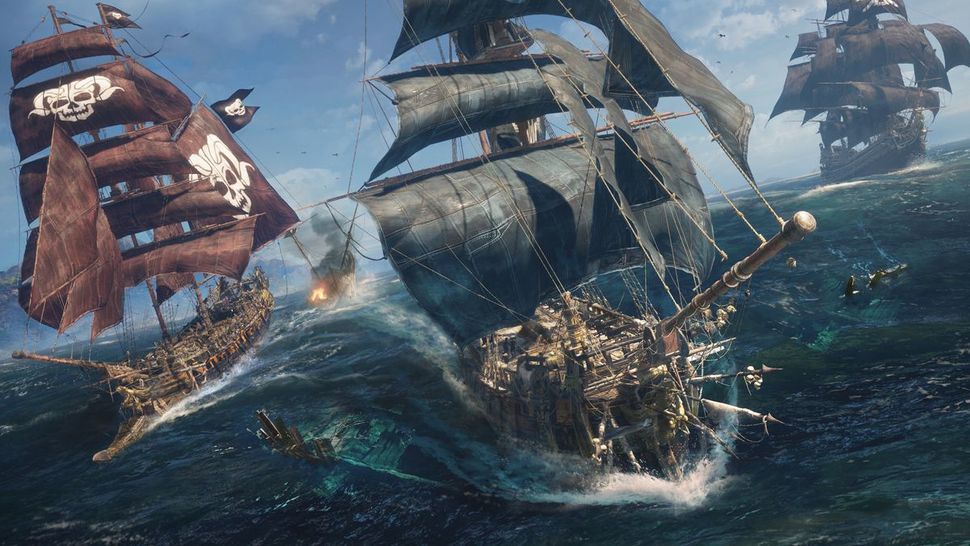 The Day Before - 1 marzo (PC, XSX|S, PS5)
Wo Long: Fallen Dynasty - 3 marzo (PS5, XSX|S, PS4, XBO, PC)
The Last of Us: Part 1 - 3 marzo (PC)
Skull and Bones - 9 marzo (PS5, PC, XSX|S)
Bayonetta Origins: Cereza e il demone perduto - 17 marzo (Switch)
Star Wars Jedi: Survivor - 17 marzo (PC, PS5, XSX|S)
Resident Evil 4 Remake - 23 marzo (PS5, XSX|S, PS4, PC)
Crime Boss: Rockay City - 28 marzo (PC)
Amnesia: The Bunker - Marzo TBC (XSX|S, PS4, XBO, PC)
Remake di System Shock - Marzo TBC (PS5, PS4, XSX|S, XBO, PC)
Fitness Boxing Fist of the North Star - Marzo TBC (Switch)
Giochi in uscita a aprile 2023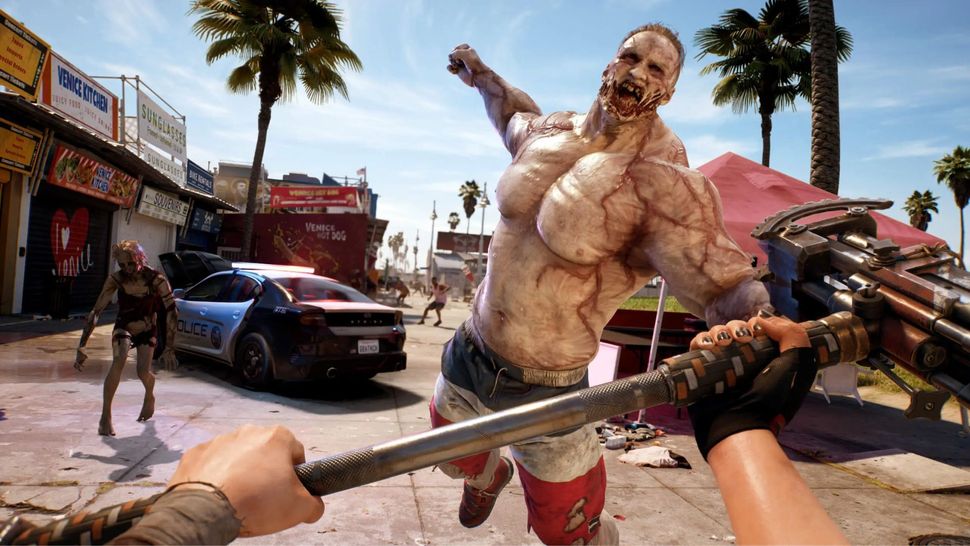 Hogwarts Legacy - 4 aprile (PS4, Xbox One)
Horizon Forbidden West: DLC Burning Shores - 19 aprile (PS5)
Dead Island 2 - 28 aprile (PS5, XSX|S, PC, PS4, XBO)
Star Trek: Resurgence - aprile TBC (P55, XSX|S, PC, PS4, XBO)
Giochi in uscita a maggio 2023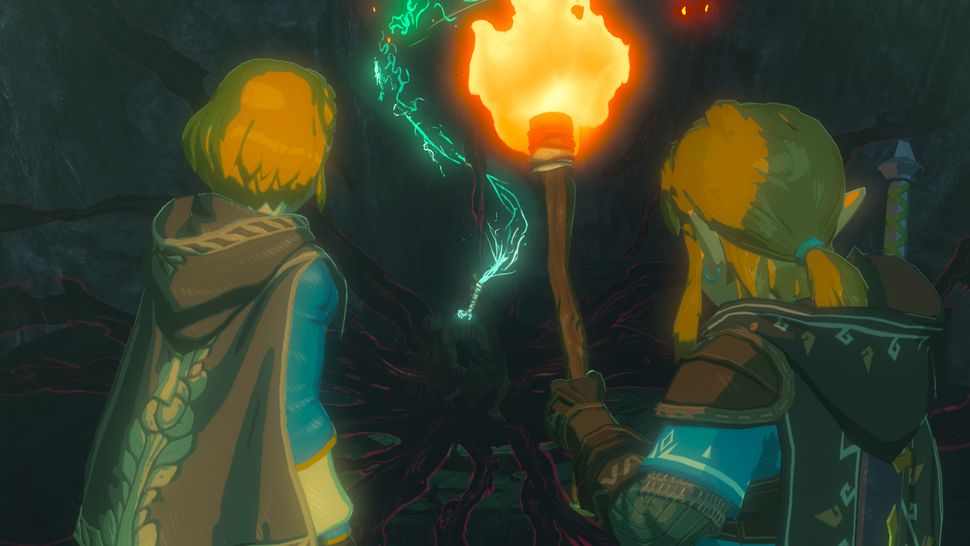 The Legend of Zelda: Tears of the Kingdom - 12 maggio (Switch)
Suicide Squad: Uccidi la giustizia - 26 maggio (PS5, XSX|S, PC)
Giochi in uscita a giugno 2023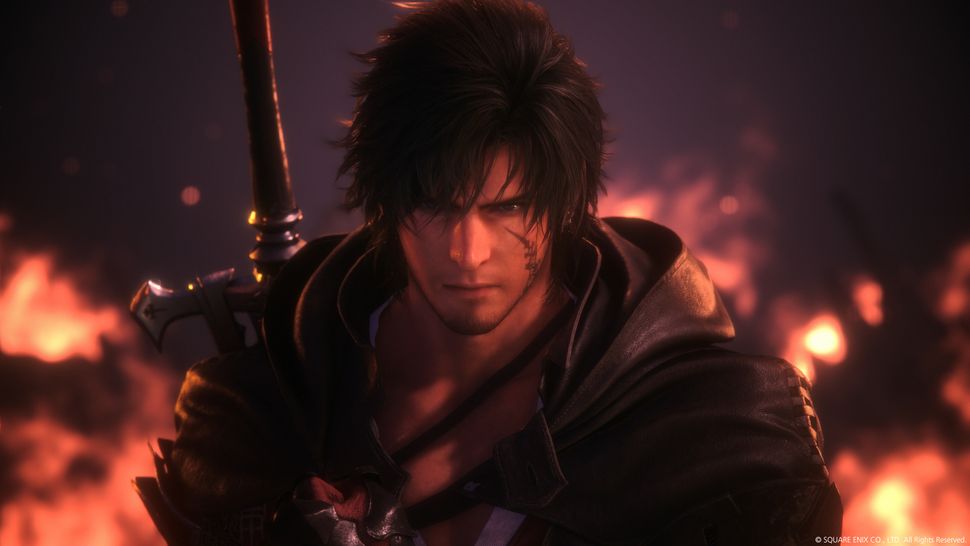 Street Fighter 6 - 2 giugno (PS5, PS4, XSX|S, PC)
Diablo 4 - 6 giugno (PS5, XSX|S, XBO, PS4, PC)
Final Fantasy 16 - 22 giugno (PS5)
Giochi in uscita a luglio 2023
Hogwarts Legacy- 25 luglio (Switch)
Giochi in uscita a agosto 2023
Baldur's Gate 3 [Versione integrale] - Agosto TBC (PC)
Giochi con data da definire in uscita nel 2023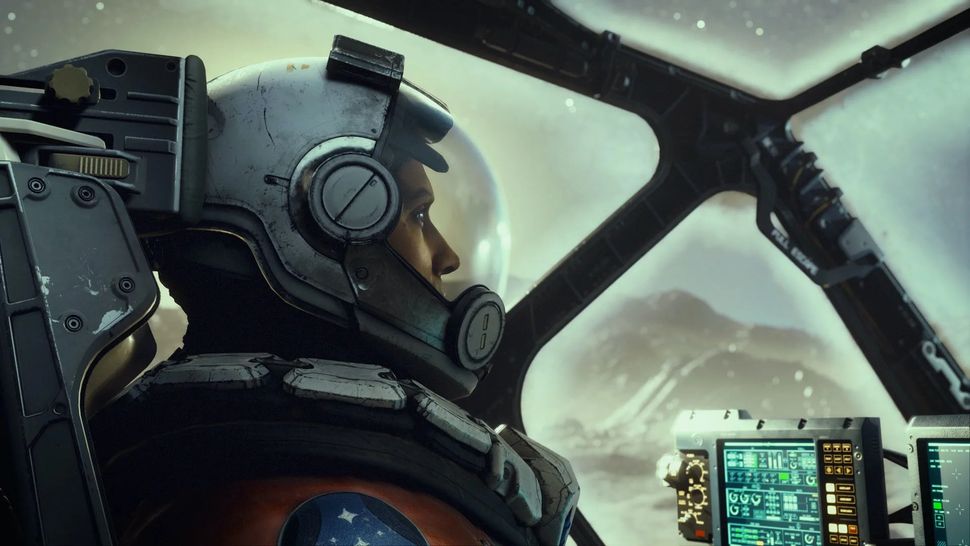 Giochi in uscita nel 2023 con date da definire (TBC)
Redfall - Q1/Q2 2023 (PC, XSX|S)
Starfield - Q1/Q2 2023 (XSX|S, PC)
Dead Cells: Return to Castlevania - Q1 2023 (PC, PS5, XSX|S)
Lost Eidolons - Early 2023 (XSX|S)
Layers of Fears - Early 2023 (PS5, XSX|S, PC)
Fatal Frame: Mask of the Lunar Eclipse - Early 2023 (PC, PS4, PS5, XSX|S, XBO, Switch)
Returnal - Early 2023 (PC)
Tales of Symphonia Remastered - Early 2023 (PS4, XBO, Switch)
Tchia - Early 2023 (PS5, PC, PS4)
Nightingale - First Half 2023 (PC)
The Last Case of Benedict Fox - 'Spring 2023' (XSX|S, PC)
Forza Motorsport - 'Spring 2023' (PC, XSX|S)
Final Fantasy 1-6 Pixel Remaster Collection - 'Spring 2023' (Switch, PS4)
Hollow Knight: Silksong - 'Summer 2023' (PS5, XSX|S, PS4, XBO, PC, Switch)
Marvel's Spider-Man 2 - 'Fall 2023' (PS5)
Final Fantasy 7 Rebirth - 'Winter 2023' (PS5)
Story of Seasons: A Wonderful Life - 'Summer 2023' (Switch)
After Us - TBC 2023 (PC, PS5, XSX|S)
Alan Wake 2 - TBC 2023 (PS5, XSX|S, PC)
Aliens: Dark Descent - TBC 2023 (PS5, XSX|S, PS4, XBO, PC)
Among Us VR - TBC 2023 (PS5|PSVR 2)
Arc Raiders - TBC 2023 (PS5, XSX|S, PC, PS4, XBO)
Ark 2 - TBC 2023 (XSX|S, PC)
Armored Core 6 - TBC 2023 (PC, PS5, XSX|S, PS4, XBO)
Assassin's Creed Mirage - TBC 2023 (PS5, XSX|S, PC, PS4, XBO)
Avatar: Frontiers of Pandora - TBC 2023 (PS5, XSX|S, PC, Amazon Luna)
Banishers: Ghosts of New Eden - TBC 2023 (PS5, XSX|S, PC)
Crash Team Rumble - TBC 2023 (PS5, XSX|S, PS4, XBO)
Cyberpunk 2077: Phantom Liberty Expansion - TBC 2023 (PS5, XSX|S, PC)
Demeo - TBC 2023 (PS5|PSVR 2)
EA Sports FC - TBC 2023
Exoprimal - TBC 2023 (PS5, PS4)
Homeworld 3 - TBC 2023 (PC)
Honkai: Star Rail - TBC 2023 (PC)
Hyenas - TBC 2023 ( PS5, XSX|S, PS4, XBO, PC)
Immortals of Aveum - TBC 2023 (PS5, XSX|S, PC)
Like a Dragon Gaiden: The Man Who Erased His Name - TBC 2023 (PS5, XSX|S, PC, PS4, XBO)
Minecraft Legends - TBC 2023 (PS5, XSX|S, PS4, XBO, PC, Switch)
Oxenfree 2: Lost Signals - TBC 2023 (PC, Switch, PS4, PS5)
Payday 3 - TBC 2023 (PC confirmed, consoles TBC)
Pikmin 4 - TBC 2023 (Switch)
Pragmata - TBC 2023 (PS5)
Remnant 2 - TBC 2023 (PS5, XSX|S, PC)
Replaced - TBC 2023 (PC, XBO, XSX|S)
Routine - TBC 2023 (XSX|S, XBO, PC)
S.T.A.L.K.E.R. 2: Heart of Chernobyl - TBC 2023 (XSX|S, PC)
Star Wars: Tales From The Galaxy's Edge - Enhanced Edition - TBC 2023 (PS5|PSVR 2)
Stormgate - TBC 2023 (PC)
Super Bomberman R 2 - TBC 2023 (Switch)
The Wolf Among Us 2 - TBC 2023 (PS5, XSX|S, XBO, PS4, PC)
Warhammer 40,000 Space Marine 2 - TBC 2023 (PS5, XSX|S, PC)
Witchfire - TBC 2023 (PC)
WWE 2K23 - TBC 2023
Giochi confermati per il 2024
Earthblade - TBC 2024 (PC)
Like A Dragon 8 - TBC 2024 (PS5, PC, XSX|S)
Rise of the Ronin - TBC 2024 (PS5)
Giochi confermati con data di uscita sconosciuta
Assassin's Creed Infinity: Codename Hexe – TBC (PS5, PC, XSX|S)
Assassin's Creed Infinity: Codename Red – TBC (PS5, PC, XSX|S)
Avowed - TBC (XSX|S, PC)
Beyond Good and Evil 2 - TBC
BioShock 4 - TBC
Death Stranding 2 - TBC (PS5)
DokeV - TBC (PC, PS5, XSX|S, PS4, XBO)
Dragon Age: Dreadwolf - TBC
Dune: Awakening - TBC (PS5, XSX|S, PC)
Everwild - TBC (XSX|S, PC)
Fable - TBC (XSX|S, PC)
Fallout 5 - TBC
GTA 6 - TBC
Hades 2 - TBC (PC)
Haunted Chocolatier - TBC
Hellblade 2: Senua's Saga - TBC (XSX|S, PC)
Indiana Jones - TBC
Marvel's Wolverine - TBC (PS5)
Kingdom Hearts 4 - TBC
Mass Effect 5 - TBC
Metroid Prime 4 - TBC (Switch)
Prince of Persia: The Sands of Time Remake - TBC (PS4, PS5, XBO, XSX|S, PC)
Project 007 - TBC
Project Mara - TBC (XSX|S, PC)
Splinter Cell remake - TBC
Star Wars: Knights of the Old Republic Remake - TBC (PS5)
Star Wars Eclipse - TBC
State of Decay 3 - TBC (XSX|S, PC)
Tekken 8 – TBC (PS5, PC, XSX|S)
The Elder Scrolls 6 - TBC
Il Signore degli Anelli: Gollum – TBC (PS4, PS5, XSX|S, XBO, PC)
The Outer Worlds 2 - TBC (PC, XSX|S)
The Sims 5 - TBC
The Witcher 4 - TBC
Wonder Woman - TBC