Sony hat im Jahr 2022 mit God of War Ragnarök, Gran Turismo 7 und Horizon Forbidden West echte Highlights abgeliefert. Ob wir im Jahr 2023 ein ähnliches Feuerwerk erwarten dürfen könnt ihr anhand der Liste beurteilen. Sicher ist nur, dass für jeden Spieltyp wieder einige Titel dabei sind, die eure PS5 auf Touren bringen werden.
Releases im Januar
11. Januar: Children of Silentown
13. Januar: Dragon Ball Z: Kakarot
13. Januar: One Piece Odyssey
18. Januar: Graze Counter GM
19. Januar: A Space for the Unbound
19. Januar: Persona 3 Portable
19. Januar: Persona 4 Golden
20. Januar: Monster Hunter Rise
24. Januar: Forspoken (bisher EXKLUSIV)
24. Januar: Hyperdimension Neptunia: Sisters vs. Sisters
27. Januar: Dead Space
31. Januar: We Were Here Forever
Releases im Februar
2. Februar: Chef Life: A Restaurant Simulator
2. Februar: Deliver Us Mars
3. Februar: Joe Wander und die rätselhaften Abenteuer
9. Februar: Clash: Artifacts of Chaos
10. Februar: Hogwarts Legacy
14. Februar: Labyrinth of Galleria: The Moon Society
14. Februar: Wanted: Dead
17. Februar: Wild Hearts
21 .Februar: Atomic Heart
21. Februar: Like a Dragon: Ishin!
22. Februar: Cities VR: Enhanced Edition (PSVR 2)
22. Februar: Cosmonious High (PSVR 2)
22. Februar: Demeo (PSVR 2)
22. Februar: Hello Neighbor: Search and Rescue (PSVR 2)
22. Februar: Horizon: Call of the Mountain (PSVR 2)
22. Februar: No Man's Sky (PSVR 2)
22. Februar: Star Wars: Tales from the Galaxy's Edge (PSVR 2)
22 . Februar: Swordsman VR (PSVR2)
22. Februar: The Dark Pictures: Switchback VR (PSVR 2)
22. Februar: The Light Brigade (PSVR 2)
22. Februar: Tentacular (PSVR 2)
23. Februar: Blood Bowl 3
24. Februar: Atelier Ryza 3: Alchemist of the End & the Secret Key
24. Februar: Octopath Traveler 2
28. Februar: Destiny 2: Lightfall
Februar: Clive N' Wrench
Februar: Sherlock Holmes: The Awakened
Releases im März
3. März: Wo Long: Fallen Dynasty
9. März: Project Zero: Mask of the Lunar Eclipse
9. März: Skull and Bones
10. März: Mato Anomalies
24. März: Resident Evil 4
Releases im April
20 April: Ad Infinitum
28. April: Dead Island 2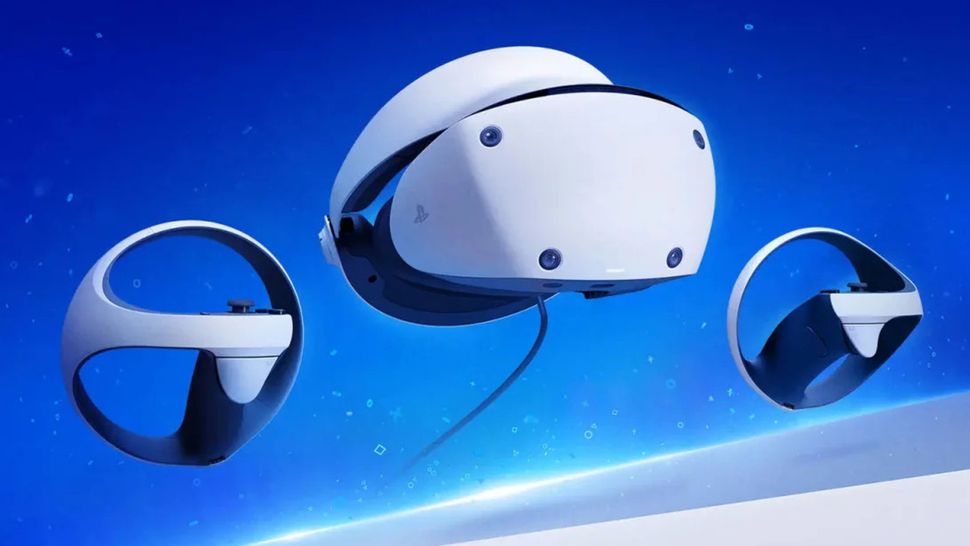 Bestätigte Releases ohne konkreten Termin
Viele Titel für 2023 haben leider noch kein bestätigtes Datum. Daher solltet ihr diesen Artikel regelmäßig aufrufen, um die neusten Releasetermine zu erfahren.
Alan Wake 2
Aliens: Dark Descent
Alterborn
Anno 1800
Arc Raiders
Assassin's Creed Mirage
Atlas Fallen
Avatar: Frontiers of Pandora
Bat Boy
Black Myth: Wukong
Blasphemous 2
Blazing Strike
Bounty Star: The Morose Tale of Graveyard Clem
Bramble: The Mountain King
Crown Wars: The Black Prince
Curse of the Sea Rats
DC Justice League
Deceive Inc.
Demeo (PSVR 2)
Demon School
Diablo 4
Disney Dreamlight Valley (Version 1.0)
Dragon Ball Z: Kakarot
Dune Awakening
Dungeons 4
Eiyuden Chronicle: Hundred Heroes
Endless Dungeon
Eternights
Everywhere
Evotinction
Exoprimal
Final Fantasy 7: Rebirth (bisher EXKLUSIV)
Final Fantasy 16 (bisher EXKLUSIV)
Flintlock: The Siege of Dawn
Forever Skies
Freedom Planet 2
Fuga: Melodies of Steel 2
Gangs of Sherwood
Gloomhaven
Granblue Fantasy: Relink
Hell is Us
Hyenas
Ikonei Island: An Earthlock Adventure
Inescapable
Kerbal Space Program 2
Killer Klowns from Outer Space The Game
Kitori Academy
Kona 2: Brume
Labyrinth of Galleria: The Moon Society
Layers of Fears
Lies of P
Lifeless Moon
Like a Dragon Gaiden: The Man Who Erased His Name
Marvel's Spider-Man 2 (EXKLUSIV)
Matcho
Mato Anomalies
Meet Your Maker
Miasma Chronicles
Mika and the Witch's Mountain
Minecraft Legends
Moving Out 2
My Time at Sandrock
Nine Sols
No Man's Sky (PSVR 2-Version)
OddBallers
Off the Grid
Pacific Drive
Paradize Project
Park Beyond
Payday 3
Phantom Hellcat
Pragmata
Raiden 4 x Mikado Remix
Resident Evil 8 (PSVR 2-Version)
SacriFire
Scars Above
Scathe
SCP: Secret Files
Sea of Stars
Season
Simon the Sorcerer Origins
Slitterhead
Snufkin: Melody of Moominvalley
Songs of Glimmerwick
Spongebob Squarepants: The Cosmic Shake
Star Wars Jedi: Survivor
Star Wars: Tales from the Galaxy's Edge Enhanced Edition (PSVR 2)
Stellar Blade
Stray Blade
Street Fighter 6
Suicide Squad: Kill the Justice League
Super Bomberman R 2
Super Zoo Story
Synduality
System Shock
Tchia
Tekken 8
Teslagrad 2
Test Drive Unlimited: Solar Crown
The Division: Heartland
The Expanse: A Telltale Series
The Gap
The Grid
The Invincible
The Last of Us Multiplayer (Factions-Nachfolger)
The Lords of the Fallen
The Plucky Squire
The Texas Chainsaw Massacre
The Walking Dead: Saints & Sinners 2
The Wolf Among Us 2
Tortuga: A Pirates Tale
Trackmania
Under the Waves
Vengeance is Mine
Warhammer 40.000: Boltgun
Warhammer 40.000: Space Marine 2
War Hospital
Whalefall
Wildmender
WWE 2K23