Om du letar efter en lista över alla nya spel som kommer ut under 2022 har du hittat rätt.
Förra året visade sig vara ett spännande år för spel, då utvecklare fick möjligheten att utnyttja kraften i PS5 och Xbox Series X. Spel som Battlefield 2042, Returnal, Halo Infinite med flera visar vad den nya generationen av konsoler är kapabla till. Det är dock inte bara ägare av nästa generations konsoler som hade ett bra 2021. Nintendo Switch fick ännu ett starkt år, med spel som Pokémon Brilliant Diamond and Shining Pearl and Mario Party Superstars, vilket visar att konsolen fortsätter gå starkt trots att den har några år på nacken. Dessutom lanserades Switch OLED under året, vilket tog det nyligen lanserade Metroid Dread till en ny nivå.
När vi nu blickar framåt mot vad 2022 har att bjuda på kan vi konstatera att det kommer ske flera stora lanseringar i närtid, med Elden Ring, Dying Light 2 och Horizon Forbidden West som de starkast lysande exemplen.
Vi vet att det kan vara svårt att hålla koll på alla spel som lanseras och när du kan förvänta dig dem. Det är därför vi har skapat denna guide, som vi uppdaterar regelbundet, full av nya spel som lanseras 2022 och framåt, så du alltid vet vad som finns på spelhorisonten.
Kolla även gärna in våra listor som är plattformsdedikerade och täcker de nya titlarna för PS5 och för Xbox Series X.
Nya spel 2022: mest efterlängtade kommande spel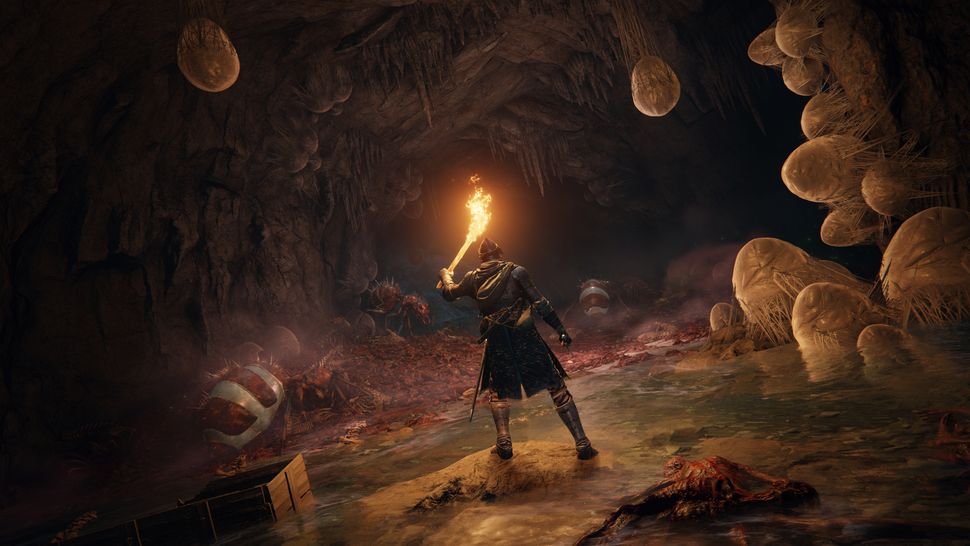 Nya spel i januari 2022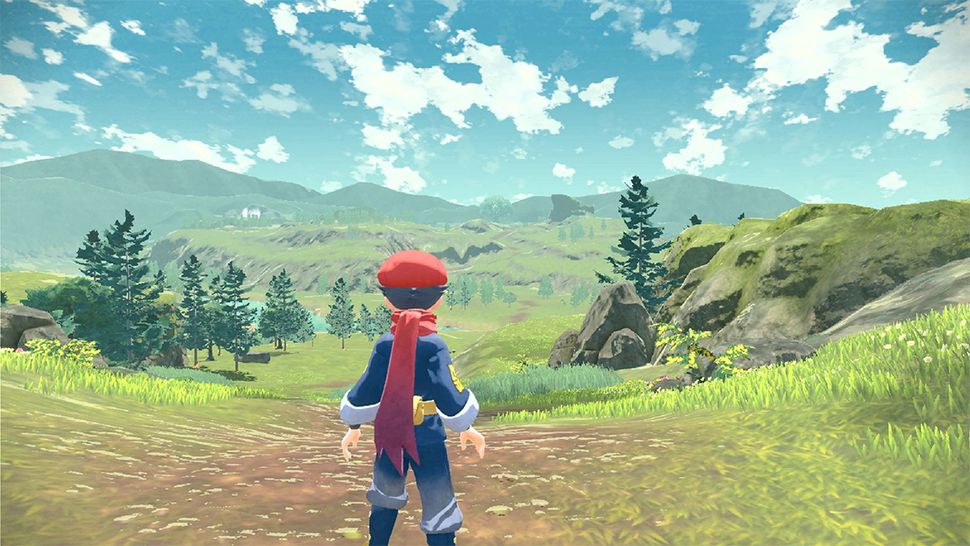 Nya spel i februari 2022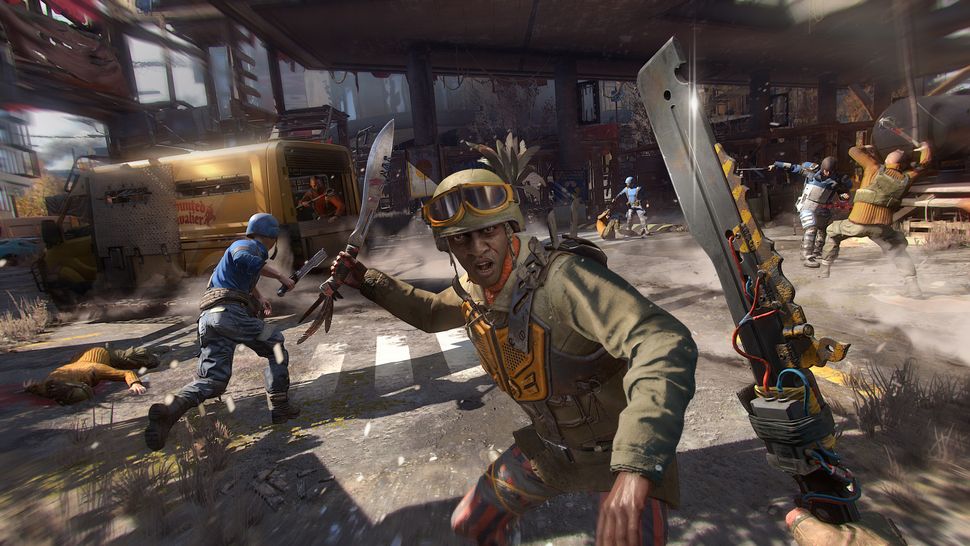 Dying Light 2 - 4 februari (PS4, PS5, Xbox One, Xbox Series X/S, PC)
CrossfireX - 10 februari (Xbox Series X/S, Xbox One, PC)
Lost Ark - 11 februari (PC)
The King of Fighters XV - 17 februari (PS4, PS5, XSX/S, PC)
Total Warhammer 3 - 17 februari (PC)
Horizon Forbidden West - 18 februari (PS5, PS4)
Destiny 2: The Witch Queen – 22 februari (PC, PS5, Xbox Series X PS4, Xbox One, Stadia)
Elden Ring – 25 februari (PS4, Xbox One, PC, PS5, Xbox Series X/S)
Saints Row – 25 februari (PC, PS5, Xbox Series X, PS4, Xbox One)
Nya spel i mars 2022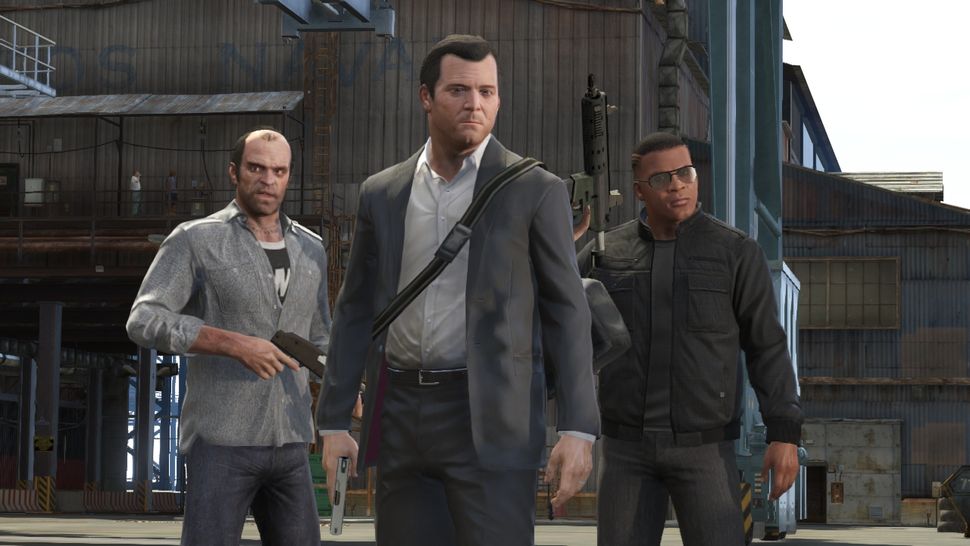 Gran Turismo 7 - 4 mars (PS5)
Tunic - 16 mars (Xbox Series X/S, Xbox One, PC)
Tiny Tina's Wonderlands - 25 mars (PS5, PC, XSX/S, PC)
WWE 2K22 – någon gång under mars (PC, PS5, Xbox Series X, PS4, Xbox One)
GTA 5 – någon gång under mars (PS5, Xbox Series X/S)
GTA Online – någon gång under mars (PS5, Xbox Series X/S)
Marvel's Midnight Suns – någon gång under mars (PC, PS5, Xbox Series X, PS4, Xbox One Switch)
Nya spel i april 2022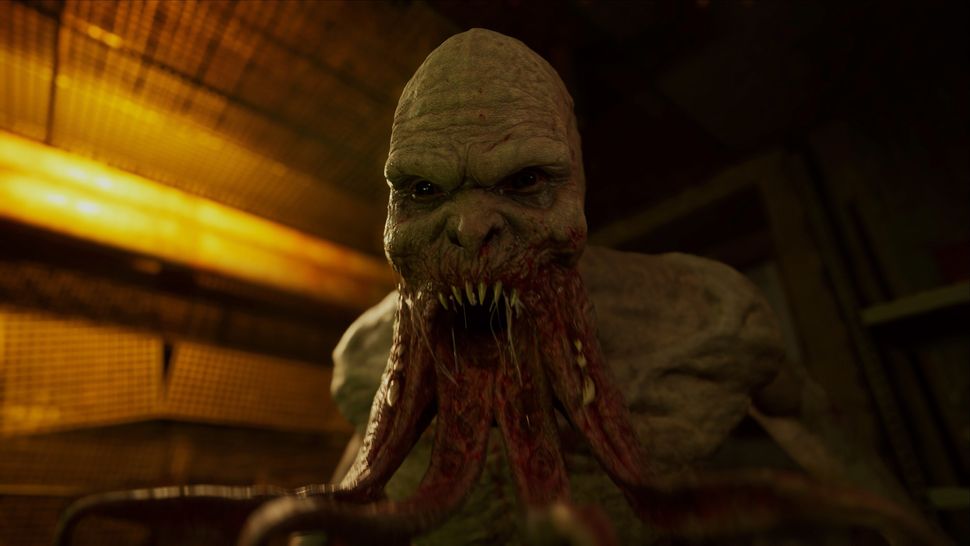 S.T.A.L.K.E.R. 2: Heart of Chernobyl - 28 april (Xbox Series X/S, PC)
Nya spel i maj 2022
Nya spel i juni 2022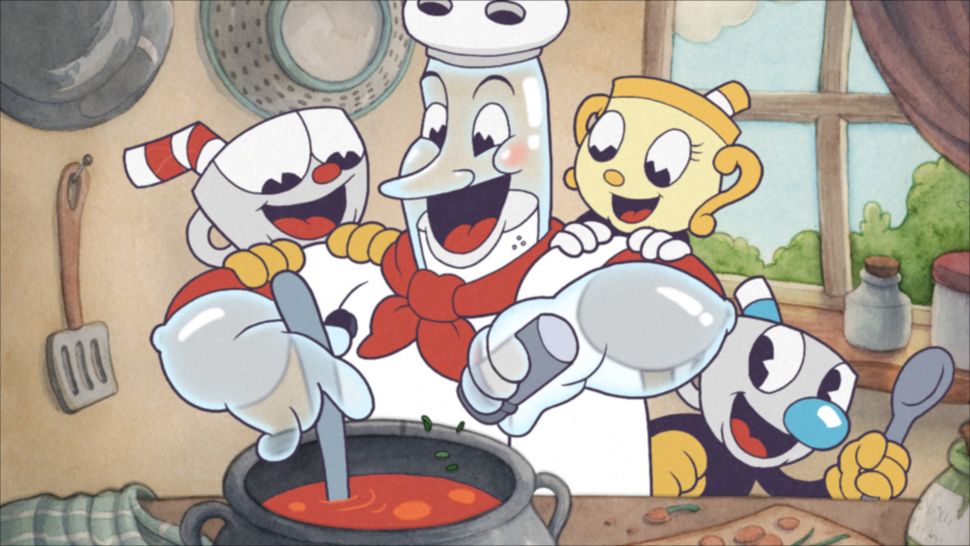 Cuphead: The Delicious Last Course DLC – 30 juni (PC, Xbox One and Switch)
Nya spel i november 2022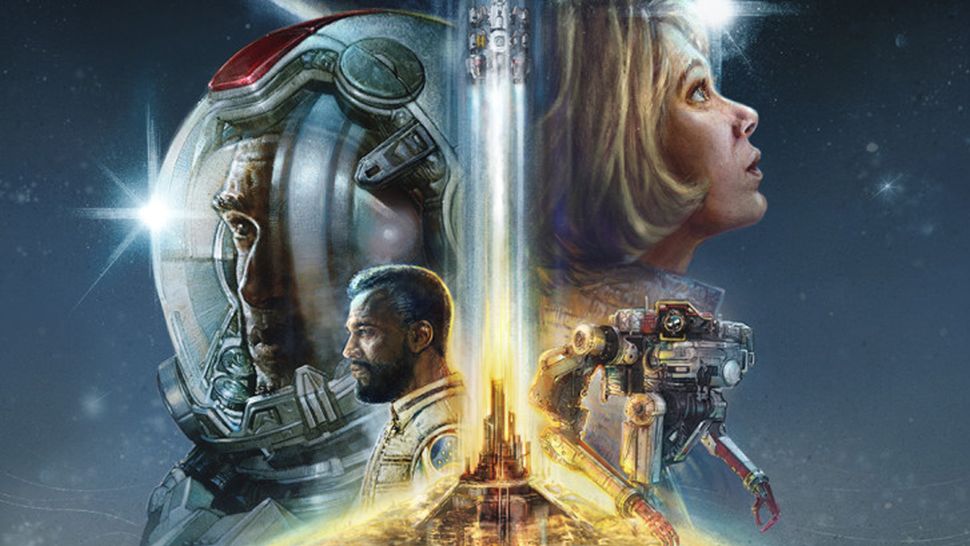 Starfield - 11 November (Xbox Series X/S, PC)
Nya spel under 2022 och framåt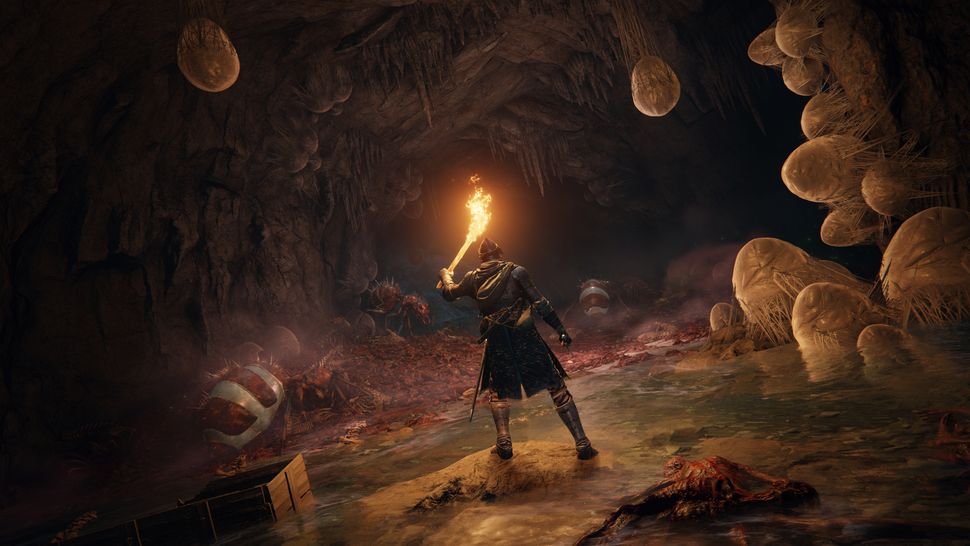 Bugsnax: The Isle of Bigsnax DLC - tidigt 2022 (PS5, PS4, PC)
Playdate - tidigt 2022
Lego Star Wars: The Skywalker Saga – våren 2022 (PC, PS4, Xbox One, PS5, XSX/S och Switch)
Moss: Book II - våren 2022
Tchia - våren 2022 (PS4, PC, PS5)
Star Trek: Resurgence - våren 2022 (PC, PS5, PS4, Xbox One, Xbox Series X/S)
Redfall – sommar 2022 (PC, Xbox Series X)
Homeworld 3 - fjärde kvartalet 2022 (PC)
Scorn – någon gång 2022 (Xbox Series X)
The Legend of Zelda: Breath of the Wild 2 - någon gång 2022 (Nintendo Switch)
Little Witch in the Woods - någon gång 2022 (Xbox Series X/S, Xbox One)
Hogwarts Legacy - någon gång 2022 (PS5, PS4, Xbox One, Xbox Series X, PC)
DokeV - någon gång 2022 (PC confirmed, consoles to be confirmed)
Arcadegeddon - någon gång 2022 (PS5, PC)
Stray - någon gång 2022 (PS5, PC)
Rumbleverse - någon gång 2022 (PC, PS5, PS4, Xbox One, XSX/S)
Arc Raiders - någon gång 2022 (PC, PS5, PS4, Xbox One, XSX/S)
Sonic Frontiers - någon gång 2022 (PS5, XSX/S, PC, Switch, PS4, Xbox One)
Steam Deck – någon gång 2022
Ghostwire: Tokyo - någon gång 2022 (PS5, PC)
Deathverse: Let it Die - någon gång 2022 (PS4, PS5)
Little Devil Inside - någon gång 2022 (PS5, PS4, PC)
Star Ocean: The Divine Force - någon gång 2022 (PS4, PS5)
Life is Strange Remastered Collection - någon gång 2022 (XSX/S, PS5, PS4, Xbox One, PC, Stadia, Switch)
Gotham Knights - någon gång 2022 (PS5, PS4, Xbox One, Xbox Series X, PC)
Voidtrain - någon gång 2022 (PC)
Oxenfree 2: Lost Signals – någon gång 2022 (PC, Switch, PS4, PS5)
SIFU - någon gång 2022 (PS4, PS5)
Two Point Campus - någon gång 2022 (PC, Switch, Xbox One, PS4, PS5, Xbox Series X/S)
God of War: Ragnarok - någon gång 2022 (PS5, PS4)
The Lord of the Rings: Gollum - någon gång 2022 (PS4, PS5, XSX/S, Xbox One, Switch, PC)
Kerbal Space Program 2 – någon gång 2022 (PC, PS4 och Xbox One)
Lost Eidolons - någon gång 2022 (Xbox Series X/S, Xbox One, PC)
Blood Bowl 3 – någon gång 2022 (PC, PS5, Xbox Series X/S, PS4, Xbox One, Switch)
Suicide Squad: Kill the Justice - någon gång 2022 (PS5, Xbox Series X/S and PC)
Mario + Rabbids Sparks of Hope - någon gång 2022 (Nintendo Switch)
Avatar: Frontiers of Pandora - någon gång 2022 (PS5, XSX/S, PC, Stadia och Amazon Luna)
The Outer Worlds 2 – någon gång 2022 (PC, Xbox Series X)
Splatoon 3 - någon gång 2022 (Switch)
We Are OFK - någon gång 2022 (PC, PS5, PS4)
Pragmata - någon gång 2023 (PS5)
Alan Wake 2 - någon gång 2023 (PS5, XSX/S, PC)
Payday 3 – någon gång 2023 (PC, konsoler ännu ej klart)
Spider-Man 2 - någon gång 2023 (PS5)
Hellblade 2: Senua's Saga – Ännu ej klart (Xbox Series X/S, PC)
Skull & Bones – Ännu ej klart
Everwild - Ännu ej klart (Xbox Series X, PC)
State of Decay 3 - Ännu ej klart (Xbox Series X, PC)
Zenith (VR) - Ännu ej klart (PSVR)
Forza Motorsport 8 - Ännu ej klart (PC, Xbox Series X/S)
Diablo Immortal - Ännu ej klart (Android och iOS bekräftat)
Prince of Persia: The Sands of Time Remake - Ännu ej klart (PS4, PS5, Xbox One, Xbox Series X/S, PC)
The Elder Scrolls 6 - Ännu ej klart
Loot River - Ännu ej klart (PC, Xbox One, Xbox Series X/S)
Dragon Age 4 - Ännu ej klart
Indiana Jones - Ännu ej klart
Overwatch 2 - Ännu ej klart
Nobody Saves the World - Ännu ej klart (Xbox One, Xbox Series X/S, PC)
Diablo 4 - Ännu ej klart (Xbox One, PS4, PC)
Fable - Ännu ej klart (Xbox Series X/S, PC)
Wonder Woman - Ännu ej klart
Star Wars: Eclipse - Ännu ej klart
Final Fantasy 16 - Ännu ej klart (PS5)
BioShock 4 - Ännu ej klart
Beyond Good and Evil 2 - Ännu ej klart
Avowed - Ännu ej klart (Xbox Series X/S, PC)
The Sims 5 - Ännu ej klart
Insomniac's Wolverine - Ännu ej klart (PS5)
Star Wars: Knights of the Old Republic Remake - Ännu ej klart (PS5)
Adam Vjestica och Vic Hood har också bidragit till artikeln