Letar du efter ett spelsläppschema för kommande titlar under 2022? Då är du på rätt plats. De kommande månaderna kommer att bli fullspäckade med ett överflöd av nya spel och vi har samlat alla på ett och samma ställe med information om när du kommer kunna spela dem.
2022 är ännu ett stort år för kommande spel, särskilt som utvecklare fortsätter att pressa kraften hos PS5 och Xbox Series X till sina gränser. Vi har tittat på Forspoken och Starfield i synnerhet – två spel exklusiva för konsolerna som ska visa oss exakt vad den senaste hårdvaran kan.
Men det är inte bara PlayStation- och Xbox-ägare som kommer att få allt det roliga under de kommande månaderna. Nintendo Switch är på väg mot ytterligare ett starkt år, med titlar som Breath of the Wild 2, Splatoon 3 och Mario + Rabbids Sparks of Hope som alla kommer att släppas under 2022, medan PC-spelare har titlar som Baldur's Gate 3 och Company of Heroes 3 att se fram emot. Dessutom släpps många av dessa spel på flera olika plattformar (inklusive PS4 och Xbox One), så det kommer att finnas mycket att spela under de kommande månaderna.
Vi vet att det kan vara svårt att hålla koll på alla spel som lanseras och när du kan förvänta dig dem. Det är därför vi har skapat denna guide som vi uppdaterar regelbundet, med alla nya spel som kommer att lanseras 2022 och framåt, så du alltid vet vad som finns på spelhorisonten.
Kolla gärna in våra andra topplistor också, där vi samlar de bästa PS5-spelen, bästa Xbox Series X-spelen och bästa singleplayer-spelen just nu.
Nya spel 2022: mest efterlängtade titlar
The Quarry – 10 juni (PS5, XSX/S, PS4, Xbox One, PC)
Two Point Campus – 9 augusti (PS5, XSX|S, PC, Switch, Xbox One, PS4)
Saints Row – 23 augusti, 2022 (PC, PS5, XSX/S, PS4, Xbox One)
Forspoken - 11 oktober (PS5, PC)
Gotham Knights - 25 oktober (PS5, PS4, Xbox One, XSX/S, PC)
Starfield - 11 november, 2022 (XSX/S, PC)
Nya spel i juni 2022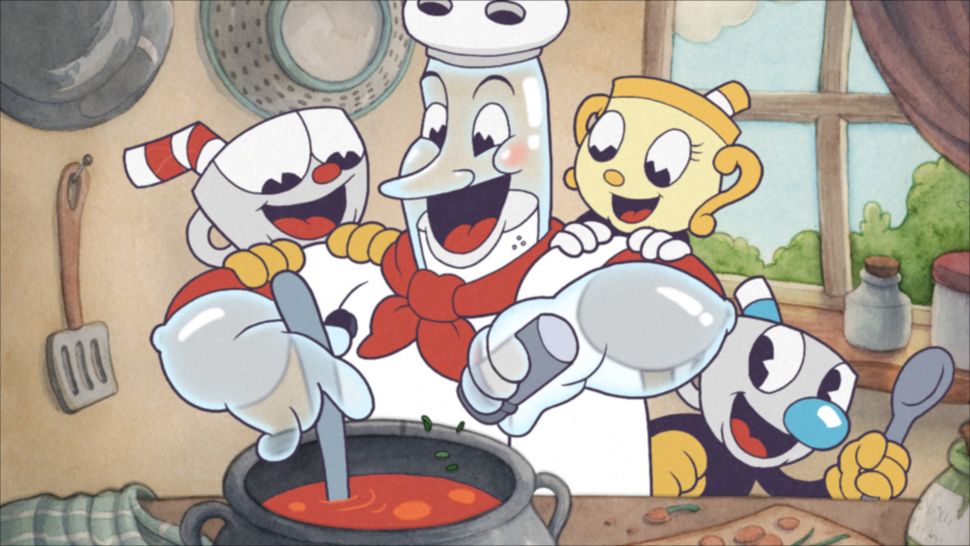 SpellForce 3 Reforced – 7 juni (PS5, XSX/S, PS4, Xbox One)
SpellForce 3 Reforced: Soul Harvest - 7 juni (PS5, XSX/S, PS4, Xbox One, PC)
SpellForce 3 Reforced: Fallen God - 7 juni (PS5, XSX/S, PS4, Xbox One, PC)
SpellForce 3 Reforced Complete Edition - 7 juni (PS5, XSX/S, PS4, Xbox One, PC)
Tour de France 2022 - 9 juni (PS5, XSX|S, PS4, Xbox One, PC)
Pro Cycling Manager - 9 juni (PC)
Mario Strikers Battle League - 10 juni (Switch)
The Quarry – 10 juni (PS5, XSX|S, PS4, Xbox One, PC)
Zorro The Chronicles – 16 juni (PS5, XSX/S, PS4, Xbox One, Switch, PC)
Wreckfest - 21 juni (Switch)
Fire Emblem Warriors: Three Hopes - 24 juni (Switch)
Cuphead: The Delicious Last Course DLC – 30 juni (PC, Xbox One and Switch)
Nya spel i juli 2022
Arcadegeddon – 5 juli (PS5, PC)
Klonoa Phantasy Reverie Series – 8 juli (Switch)
Live A Live – 22 juli (Switch)
Xenoblade Chronicles 3 - 29 juli (Switch)
Nya spel i augusti 2022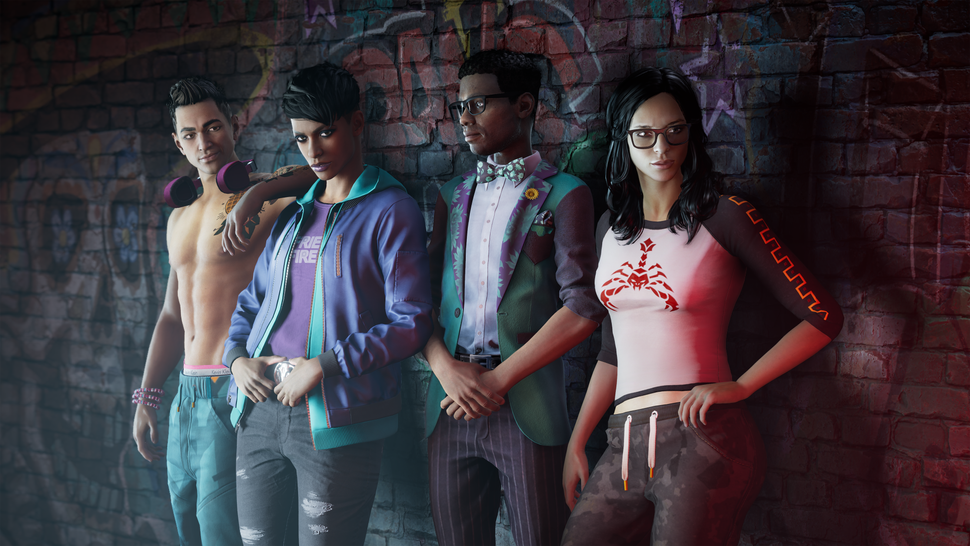 Two Point Campus – 9 augusti (PS5, XSX|S, PC, Switch, Xbox One, PS4)
Saints Row reboot – 23 augusti (PC, PS5, XSX/S, PS4, Xbox One)
Soul Hackers 2 – 25 augusti (PS5, XSX|S, PC, PS4, Xbox One)
Nya spel i september 2022
JoJo's Bizarre Adventure: All Star Battle R – 2 september (PS5, XSX|S, PS4, Xbox One, Switch, PC)
Steelrising – 8 september (PS5, XSX|S, PC)
Splatoon 3 – 9 september (Switch)
Dying Light 2 DLC – Någon gång i september (PS5, XSX/S, PS4, Xbox One, PC)
Nya spel i oktober 2022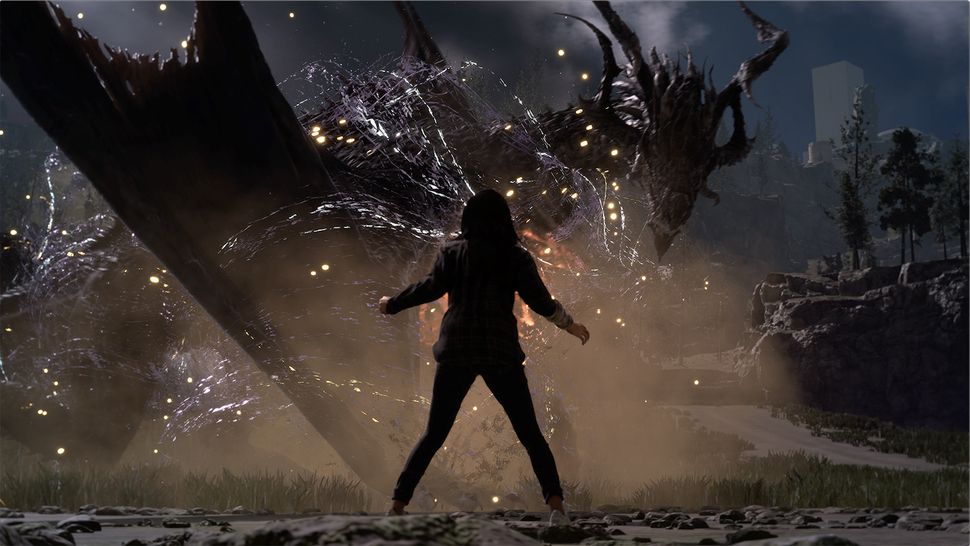 Forspoken - 11 oktober (PS5, PC)
Gotham Knights - 25 oktober (PS5, PS4, Xbox One, XSX/S, PC)
Scorn – någon gång i oktober (XSX/S, PC)
Nya spel i november 2022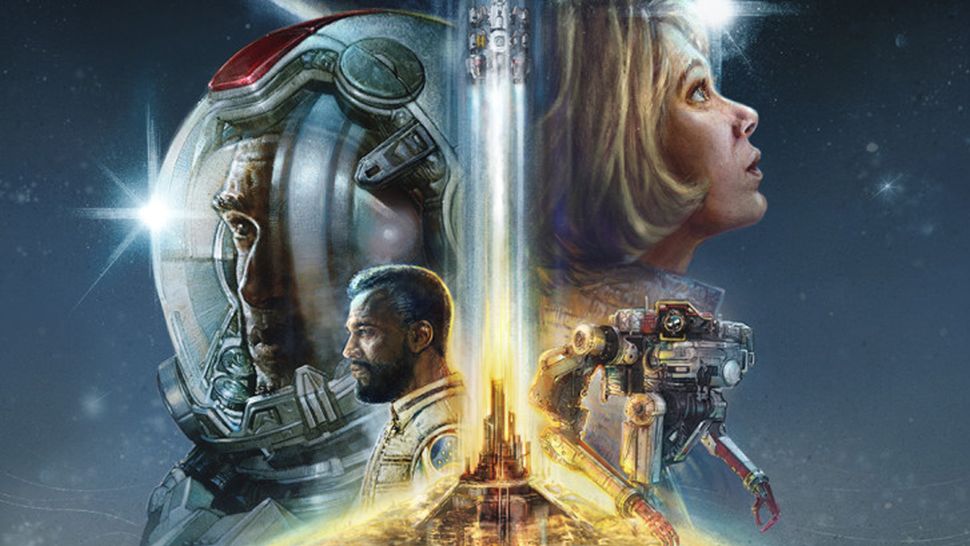 Nya spel i december 2022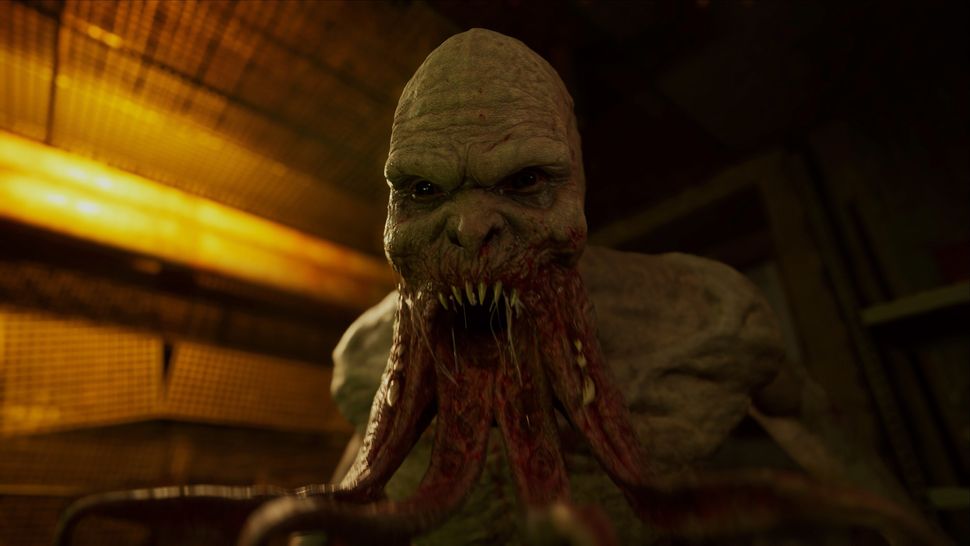 S.T.A.L.K.E.R. 2: Heart of Chernobyl - 8 december (Xbox Series X/S, PC)
Nya spel under 2022 och framåt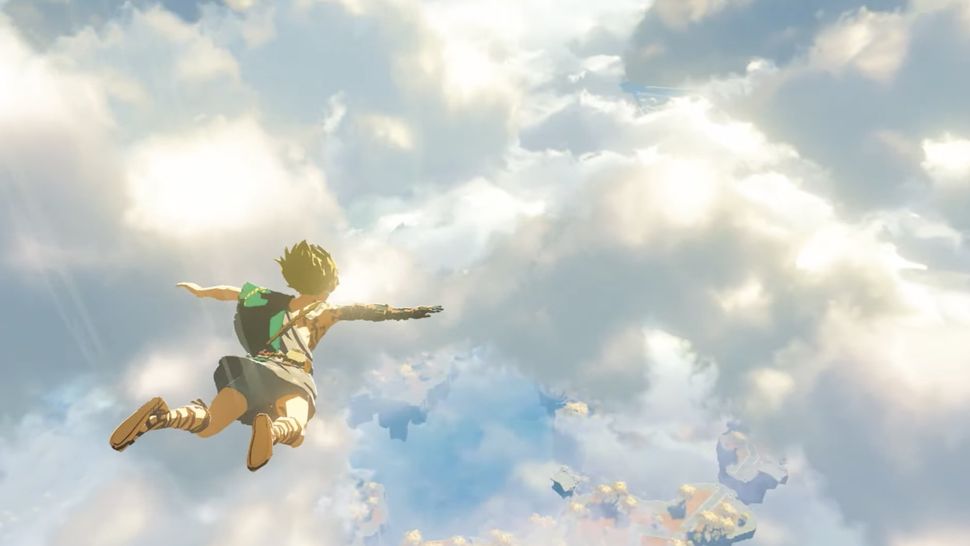 F1 Manager 2022 – sommaren 2022 (PS5, XSX|S, PS4, Xbox One, PC)
Disney Speedstorm – sommaren 2022 (Switch)
Front Mission 1st Remake – sommaren 2022 (Switch)
No Man's Sky – sommaren 2022 (Switch)
Immortality - sommaren 2022 (XSX|S, PC)
No More Heroes 3 – hösten 2022 (PS5, PS4, XSX|S, Xbox One)
Homeworld 3 – fjärde kvartalet 2022 (PC)
The Witcher 3 – fjärde kvartalet 2022 (PS5, XSX|S)
Sonic Frontiers – julen 2022 (PS5, XSX|S, PC, Switch, PS4, Xbox One)
Hogwarts Legacy – julen 2022 (PS5, XSX|S, PX, PS4, Xbox One)
Ghostbusters: Spirits Unleashed - fjärde kvartalet 2022 (PS5, PS4, Xbox One, XSX/S, PC)
Teenage Mutant Ninja Turtles: Cowabunga Collection – någon gång under 2022 (PS5, PS4)
Star Trek: Resurgence – någon gång under 2022 (P55, XSX|S, PC, PS4, Xbox One)
Tchia – någon gång under 2022 (PS5, PC, PS4)
Little Witch in the Woods – någon gång under 2022 (XSX/S, Xbox One)
DokeV – någon gång under 2022 (PC confirmed, consoles to be confirmed)
Portal: Companion Collection – någon gång under 2022 (Switch)
Lego Bricktales - någon gång under 2022 (PC)
The Callisto Protocol - någon gång under 2022 (PC confirmed, consoles TBC)
Taiko no Tatsujin: Rhythm Festival – någon gång under 2022 (Switch)
Ark 2 – någon gång under 2022 (XSX|S, PC)
Call of Duty: Warzone – någon gång under 2022 (PS5, XSX|S)
Stray – någon gång under 2022 (PS5, PC, PS4)
Fall Guys: Ultimate Knockout – någon gång under 2022 (XSX|S, Switch, Xbox One)
Uncharted: Legacy of Thieves Collection – någon gång under 2022 (PC)
Arc Raiders – någon gång under 2022 (PS5, XSX|S, PC, PS4, Xbox One)
Gundam Evolution – någon gång under 2022 (PS5, XSX|S, PS4, Xbox One, PC)
The DioField Chronicle – någon gång under 2022 (PS5, XSX|S, PS4, Xbox One, Switch, PC)
Deathverse: Let it Die – någon gång under 2022 (PS4, PS5)
Valkyrie Elysium – någon gång under 2022 (PS5, PS4, PC)
Little Devil Inside – någon gång under 2022 (PS5, PS4, PC)
Star Ocean: The Divine Force – någon gång under 2022 (PS4, PS5)
Voidtrain – någon gång under 2022 (PC)
Oxenfree 2: Lost Signals – någon gång under 2022 (PC, Switch, PS4, PS5)
God of War: Ragnarok – någon gång under 2022 (PS5, PS4)
The Lord of the Rings: Gollum – någon gång under 2022 (PS4, PS5, XSX/S, Xbox One, Switch, PC)
Kerbal Space Program 2 – någon gång under 2022 (PC, PS4, PS5, XSX|S, Xbox One)
Lost Eidolons – någon gång under 2022 (XSX|S, Xbox One, PC)
Blood Bowl 3 – någon gång under 2022 (PC, PS5, XSX|S, PS4, Xbox One, Switch)
Warhammer 40,000: Darktide – någon gång under 2022 (PC)
Mario + Rabbids Sparks of Hope – någon gång under 2022 (Switch)
Avatar: Frontiers of Pandora – någon gång under 2022 (PS5, XSX|SS, PC, Stadia and Amazon Luna)
The Outer Worlds 2 – någon gång under 2022 (PC, XSX|S)
Biomutant – någon gång under 2022 (PS5, XSX|S)
Pragmata – någon gång under 2023 (PS5)
We Are OFK – någon gång under 2022 (PC, PS5, PS4)
Company of Heroes 3 – någon gång under 2022 (PC)
Bayonetta 3 – någon gång under 2022 (Switch)
FIFA 23 - någon gång under 2022
Skull & Bones – någon gång under 2022
Dying Light 2 (Cloud Version) – någon gång under 2022 (Switch)
Redfall – någon gång under 2023 (PC, XSX|S)
New Call of Duty 2022 – någon gång under 2023 (platforms TBC)
Alan Wake 2 – någon gång under 2023 (PS5, XSX|S, PC)
Exoprimal – någon gång under 2023 (PS5, PS4)
Payday 3 – någon gång under 2023 (PC confirmed, consoles TBC)
Baldur's Gate 3 (full release) – någon gång under 2023 (PC, Stadia)
Marvel's Spider-Man 2 – någon gång under 2023 (PS5)
Suicide Squad: Kill the Justice – någon gång under 2023 (PS5, XSX|S and PC)
Hellblade 2: Senua's Saga – ännu ej klart (XSX|S, PC)
Everwild – ännu ej klart (XSX|S, PC)
State of Decay 3 – ännu ej klart (XSX|S, PC)
Forza Motorsport – ännu ej klart (PC, XSX|S)
Diablo Immortal – ännu ej klart (Android and iOS devices confirmed so far)
Prince of Persia: The Sands of Time Remake – ännu ej klart (PS4, PS5, Xbox One, XSX|S, PC)
The Elder Scrolls 6 – ännu ej klart
Loot River – ännu ej klart (PC, Xbox One, XSX|S)
Dragon Age 4 – ännu ej klart
The Witcher 4 - ännu ej klart
Indiana Jones – ännu ej klart
Overwatch 2 – ännu ej klart
Nobody Saves the World – ännu ej klart (Xbox One, XSX|S, PC)
Diablo 4 – ännu ej klart (Xbox One, PS4, PC)
Fable – ännu ej klart (XSX|S, PC)
Wonder Woman – ännu ej klart
Star Wars Eclipse – ännu ej klart
Final Fantasy 16 – ännu ej klart (PS5)
GTA 6 - ännu ej klart
Final Fantasy 7 Remake Part 2 - ännu ej klart
BioShock 4 – ännu ej klart
Beyond Good and Evil 2 – ännu ej klart
Avowed – ännu ej klart (XSX|S, PC)
The Sims 5 – ännu ej klart
Fallout 5 - ännu ej klart
Project 007 - ännu ej klart
Street Fighter 6 – ännu ej klart
Insomniac's Wolverine – ännu ej klart (PS5)
Splinter Cell remake - ännu ej klart
Star Wars: Knights of the Old Republic Remake – ännu ej klart (PS5)
Metroid Prime 4 - ännu ej klart (Switch)
Haunted Chocolatier - ännu ej klart
Project Mara - ännu ej klart (XSX|S, PC)
Adam Vjestica och Vic Hood har också bidragit till artikeln