Este año se presenta muy prometedor en cuanto a juegos. Se van a lanzar varias franquicias nuevas, así como secuelas de juegos que jugamos hace muchos años. Si echas un vistazo a lo que nos espera, queda claro que es un buen momento para jugar, independientemente de en qué plataforma lo hagas.
Desde Redfall hasta Zelda: Tears of the Kingdom, este año se presenta cargado de lanzamientos de videojuegos, y si quieres saber cuándo podrás hacerte con las mejores novedades, estás en el lugar adecuado.
A continuación, hemos recopilado las fechas de lanzamiento de los principales juegos confirmados para 2023 y más allá. Tanto si juegas en PS5 (opens in new tab), Xbox Series X (opens in new tab), PS4 (opens in new tab), Xbox One (opens in new tab), Nintendo Switch (opens in new tab) o PC (opens in new tab), es probable que haya al menos un juego en esta lista que querrás marcar en tu calendario.
A medida que se anuncien nuevas fechas, así como retrasos en las fechas que ya conocemos, esta página se irá actualizando.
Próximos videojuegos 2023: estos son los lanzamientos más esperados del año
Empecemos con una selección de los títulos más esperados, y después os concretaremos todos los juegos nuevos de cada mes.
Hogwarts Legacy - 10 febrero (PS5|Xbox Series X|Xbox Series S|PC) ¡Ya disponible!
Horizon Call of the Mountain - 22 de febrero (PS5|PSVR 2) ¡Ya disponible!
Kirby's Return To Dream Land - 24 de febrero (Switch) ¡Ya disponible!
Destiny 2: Lightfall - 28 de febrero (PS5, PS4, XSX|S, XBO, PC) ¡Ya disponible!
Dead Island 2 - 21 de abril (PS5, XSX|S, PC, PS4, XBO)
Star Wars Jedi: Survivor - 28 de abril (PC, PS5, XSX|S)
Redfall - 2 de mayo (XSX|S, PC)
The Legend of Zelda: Tears of the Kingdom - 12 de mayo (Switch)
Suicide Squad: Kill the Justice League - 26 de mayo (PS5, XSX|S, PC)
Street Fighter 6 - 2 de junio (PS5, PS4, XSX|S, PC)
Diablo 4 - 6 de junio (PS5, XSX|S, XBO, PS4, PC)
Final Fantasy 16

(opens in new tab)

- 22 de junio (PS5)
Juegos que se lanzan en febrero de 2023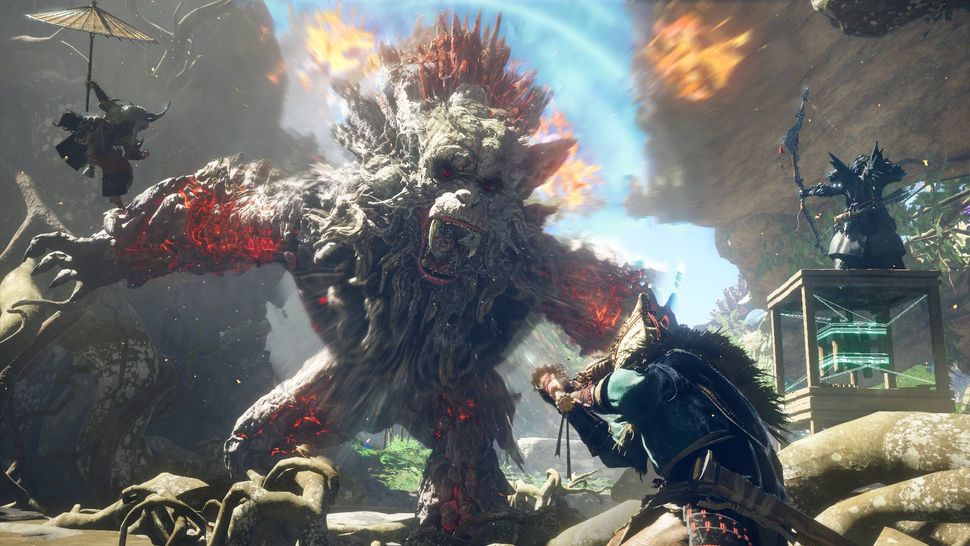 Hogwarts Legacy - 10 de febrero (PS5|Xbox Series X|Xbox Series S|PC)
Wild Hearts - 17 de febrero (PS5, XSX|S, PC)
Atomic Heart - 21 de febrero (PS5, PS4, XSX|S, XBO, PC)
Like A Dragon: Ishin! Remake - 21 de febrero (PS5, XSX|S, PC, PS4, XBO)
Horizon Call of the Mountain - 22 de febrero (PS5|PSVR 2)
Zenith: The Last City - 22 de febrero (PS5|PSVR 2)
Digimon World: Next Order - 22 de febrero (Switch, PC)
After the Fall - 22 de febrero (PS5|PSVR 2)
Blood Bowl 3 - 23 de febrero (PC, PS5, XSX|S, PS4, XBO, Switch)
Sons of the Forest - 23 de febrero (PC)
Kerbal Space Program 2 Early Access - 24 de febrero (PC)
Theatrhythm Final Bar Line - 24 de febrero (PS4, Switch)
Kirby's Return To Dream Land - 24 de febrero (Switch)
Octopath Traveler 2 - 24 de febrero (PS5, PC, PS4, Switch)
Scars Above - 27 de febrero (PS5, PS4, Xbox Series X|S, Xbox One, PC)
Destiny 2: Lightfall - 28 de febrero (PS5, PS4, XSX|S, XBO, PC)
Juegos que se lanzarán en marzo de 2023
The Day Before - 1 de marzo (PC, XSX|S, PS5)
Fitness Boxing Fist of the North Star - 2 de marzo (Switch)
Wo Long: Fallen Dynasty - 3 de marzo (PS5, XSX|S, PS4, XBO, PC)
Dead Cells: Return to Castlevania - 6 de marzo (PC, PS5, XSX|S)
Bayonetta Origins: Cereza and the Lost Demon - 17 de marzo (Switch)
Have a Nice Death - 22 de marzo (Switch)
Resident Evil 4 Remake - 23 de marzo (PS5, XSX|S, PS4, PC)
Crime Boss: Rockay City - 28 de marzo (PC)
The Last of Us: Parte 1 (remake) - 28 de marzo (PC)
System Shock Remake - marzo, día sin confirmar (PS5, PS4, XSX|S, XBO, PC)
Juegos que se lanzarán en abril de 2023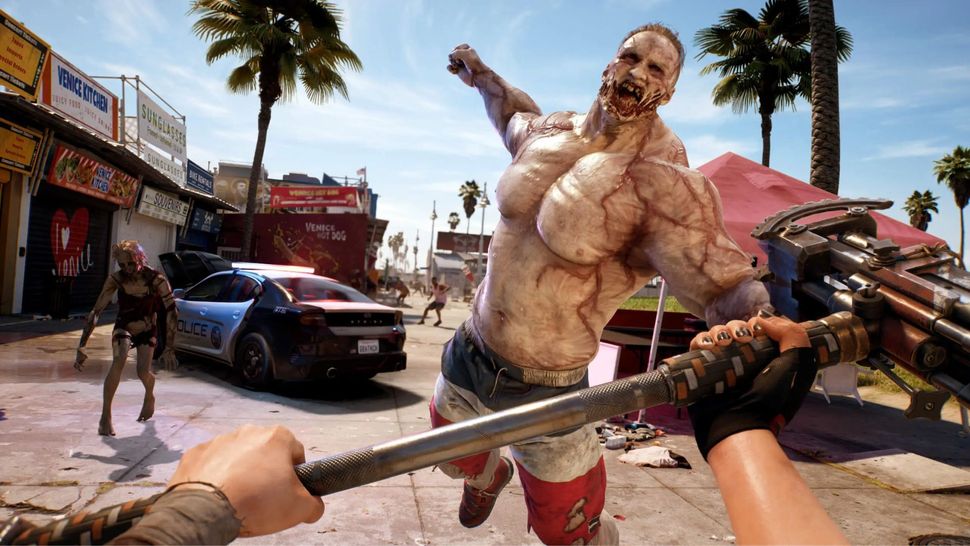 Hogwarts Legacy - 4 de abril (PS4, Xbox One)
Mega Man Battle Network Legacy Collection - 14 de abril (Switch, PS4, PC)
God of Rock - 18 de abril (PS5, PS4, PC, Switch, Xbox Series X|S, Xbox One)
Minecraft Legends - 18 de abril (PS5, PS4, PC, Switch, Xbox Series X|S, Xbox One)
Horizon Forbidden West: Burning Shores DLC - 19 de abril (PS5)
Dead Island 2 - 21 de abril (PS5, XSX|S, PC, PS4, XBO)
Star Wars Jedi: Survivor - 28 de abril (PC, PS5, XSX|S)
Star Trek: Resurgence - Abril, día sin confirmar (P55, XSX|S, PC, PS4, XBO)
Juegos que se lanzarán en mayo de 2023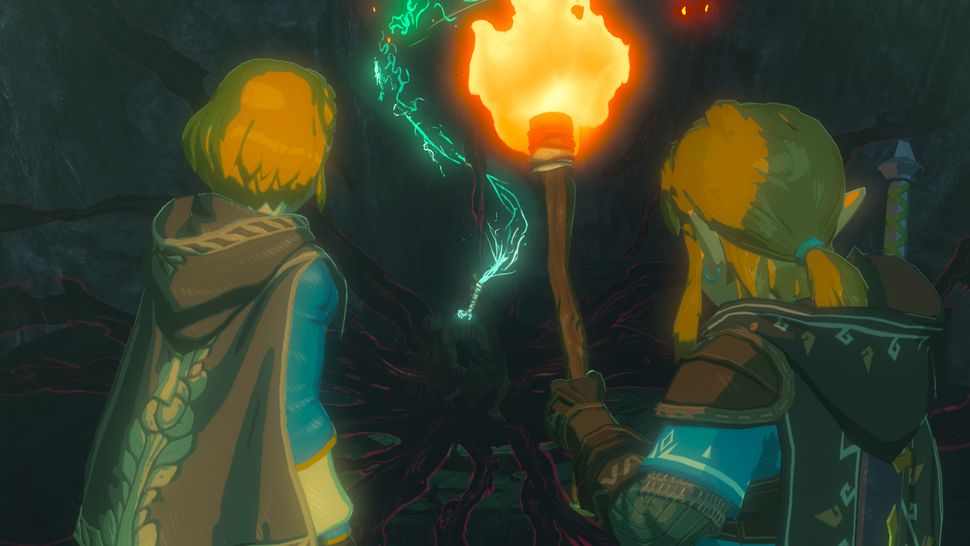 Redfall - 2 de mayo (XSX|S, PC)
The Legend of Zelda: Tears of the Kingdom - 12 de mayo (Switch)
Amnesia: The Bunker - 16 de mayo (XSX|S, PS4, XBO, PC)
Suicide Squad: Kill the Justice - 26 de mayo (PS5, XSX|S, PC)
Juegos que se lanzarán en junio de 2023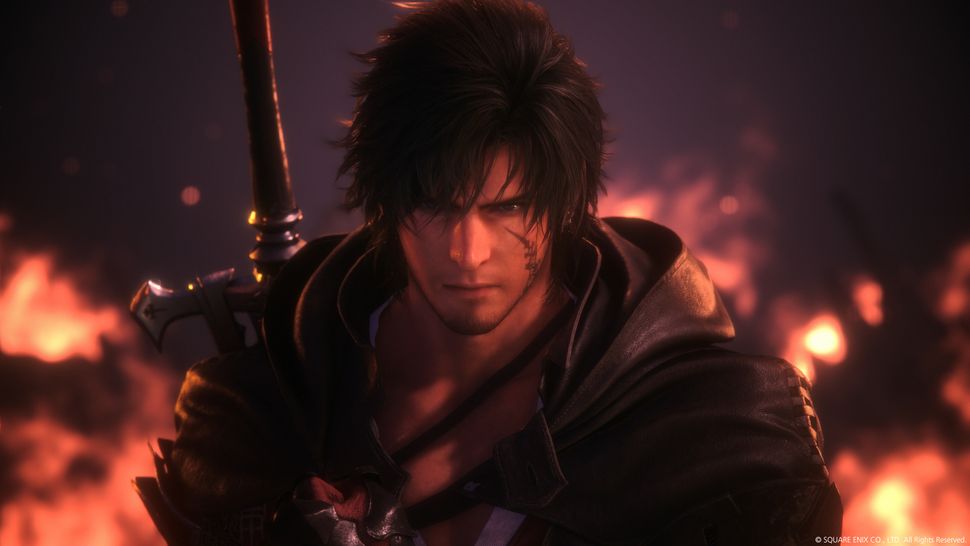 Street Fighter 6 - 2 de junio (PS5, PS4, XSX|S, PC)
Diablo 4 - 6 de junio (PS5, XSX|S, XBO, PS4, PC)
Final Fantasy 16

(opens in new tab)

- 22 de junio (PS5)
Juegos que se lanzarán en julio de 2023
Hogwarts Legacy - 25 de julio (Switch)
Juegos que se lanzarán en agosto de 2023
Baldur's Gate 3 [Lanzamiento completo] - 31 de agosto (PC)
A la espera de fecha de lanzamiento en 2023 y más allá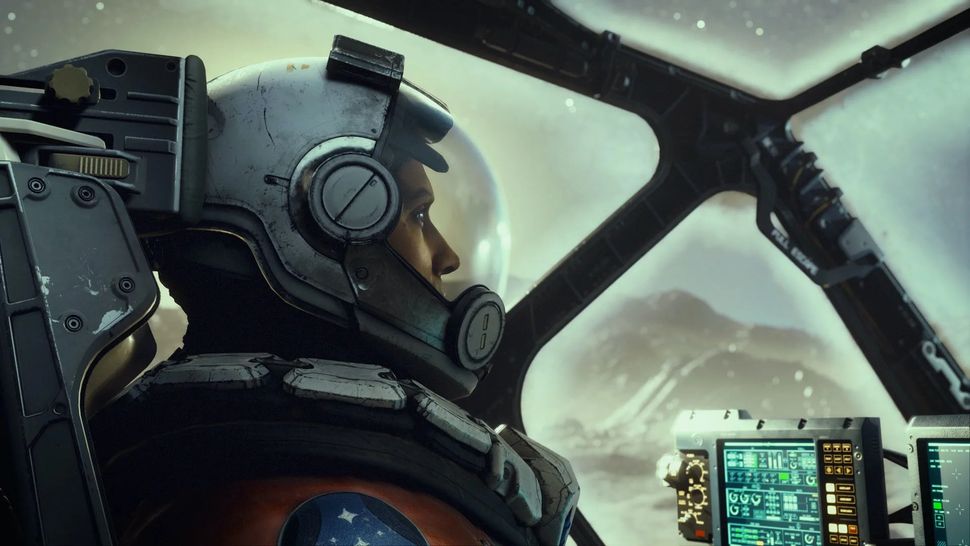 Fechas todavía no anunciadas para 2023
Starfield - En algún momento de 2023 (XSX|S, PC)
Lost Eidolons - Principios 2023 (XSX|S)
Layers of Fears - Principios 2023 (PS5, XSX|S, PC)
Fatal Frame: Mask of the Lunar Eclipse - Principios 2023 (PC, PS4, PS5, XSX|S, XBO, Switch)
Returnal - Principios 2023 (PC)
Tales of Symphonia Remastered - Principios 2023 (PS4, XBO, Switch)
Tchia - Principios 2023 (PS5, PC, PS4)
Nightingale - Primera mitad 2023 (PC)
The Last Case of Benedict Fox - 'Primavera 2023' (XSX|S, PC)
Forza Motorsport - En algún momento de 2023 (PC, XSX|S)
Final Fantasy 1-6 Pixel Remaster Collection - 'Primavera 2023' (Switch, PS4)
Hollow Knight: Silksong - 'Verano 2023' (PS5, XSX|S, PS4, XBO, PC, Switch)
Marvel's Spider-Man 2 - 'Otoño 2023' (PS5)
Final Fantasy 7 Rebirth - 'Invierno 2023' (PS5)
Story of Seasons: A Wonderful Life - 'Verano 2023' (Switch)
After Us - En algún momento de 2023 (PC, PS5, XSX|S)
Alan Wake 2 - En algún momento de 2023 (PS5, XSX|S, PC)
Aliens: Dark Descent - En algún momento de 2023 (PS5, XSX|S, PS4, XBO, PC)
Among Us VR - En algún momento de 2023 (PS5|PSVR 2)
Arc Raiders - En algún momento de 2023 (PS5, XSX|S, PC, PS4, XBO)
Ark 2 - En algún momento de 2023 (XSX|S, PC)
Armored Core 6 - En algún momento de 2023 (PC, PS5, XSX|S, PS4, XBO)
Assassin's Creed Mirage - En algún momento de 2023 (PS5, XSX|S, PC, PS4, XBO)
Avatar: Frontiers of Pandora - En algún momento de 2023 (PS5, XSX|S, PC, Amazon Luna)
Banishers: Ghosts of New Eden - En algún momento de 2023 (PS5, XSX|S, PC)
Crash Team Rumble - En algún momento de 2023 (PS5, XSX|S, PS4, XBO)
Cyberpunk 2077: Phantom Liberty Expansion - En algún momento de 2023 (PS5, XSX|S, PC)
Demeo - En algún momento de 2023 (PS5|PSVR 2)
EA Sports FC - En algún momento de 2023
Exoprimal - En algún momento de 2023 (PS5, PS4)
Homeworld 3 - En algún momento de 2023 (PC)
Honkai: Star Rail - En algún momento de 2023 (PC)
Hyenas - En algún momento de 2023 ( PS5, XSX|S, PS4, XBO, PC)
Immortals of Aveum - En algún momento de 2023 (PS5, XSX|S, PC)
Like a Dragon Gaiden: The Man Who Erased His Name - En algún momento de 2023 (PS5, XSX|S, PC, PS4, XBO)
Oxenfree 2: Lost Signals - En algún momento de 2023 (PC, Switch, PS4, PS5)
Payday 3 - En algún momento de 2023 (confirmado para PC, no se sabe para consolas)
Pikmin 4 - En algún momento de 2023 (Switch)
Pragmata - En algún momento de 2023 (PS5)
Remnant 2 - En algún momento de 2023 (PS5, XSX|S, PC)
Replaced - En algún momento de 2023 (PC, XBO, XSX|S)
Routine - En algún momento de 2023 (XSX|S, XBO, PC)
S.T.A.L.K.E.R. 2: Heart of Chernobyl - En algún momento de 2023 (XSX|S, PC)
Star Wars: Tales From The Galaxy's Edge - Enhanced Edition - En algún momento de 2023 (PS5|PSVR 2)
Stormgate - En algún momento de 2023 (PC)
Super Bomberman R 2 - En algún momento de 2023 (Switch)
The Wolf Among Us 2 - En algún momento de 2023 (PS5, XSX|S, XBO, PS4, PC)
Warhammer 40,000 Space Marine 2 - En algún momento de 2023 (PS5, XSX|S, PC)
Witchfire - En algún momento de 2023 (PC)
WWE 2K23 - En algún momento de 2023
Fechas todavía no anunciadas para 2024
Earthblade - PC
Like A Dragon 8 - PS5, PC, XSX|S
Rise of the Ronin - PS5
Otros juegos esperados que no sabemos cuando llegarán (ni el año):
Assassin's Creed Infinity: Codename Hexe – PS5, PC, XSX|S
Assassin's Creed Infinity: Codename Red – PS5, PC, XSX|S
Avowed - XSX|S, PC
Beyond Good and Evil 2
BioShock 4
Death Stranding 2 - PS5
DokeV - PC, PS5, XSX|S, PS4, XBO
Dragon Age: Dreadwolf
Dune: Awakening - PS5, XSX|S, PC
Everwild - XSX|S, PC
Fable - XSX|S, PC
Fallout 5
GTA 6

(opens in new tab)

Hades 2 - PC
Haunted Chocolatier
Hellblade 2: Senua's Saga - XSX|S, PC
Indiana Jones
Marvel's Wolverine - PS5
Kingdom Hearts 4
Mass Effect 5
Metroid Prime 4 - Switch
Prince of Persia: The Sands of Time Remake - PS4, PS5, XBO, XSX|S, PC
Project 007
Project Mara - XSX|S, PC
Skull and Bones - PS5, PC, XSX|S
Splinter Cell remake
Star Wars: Knights of the Old Republic Remake - PS5
Star Wars Eclipse
State of Decay 3 - XSX|S, PC
Tekken 8 – PS5, PC, XSX|S
The Elder Scrolls 6
The Lord of the Rings: Gollum – PS4, PS5, XSX|S, XBO, PC
The Outer Worlds 2 - PC, XSX|S
The Sims 5
The Witcher 4
Wonder Woman
---