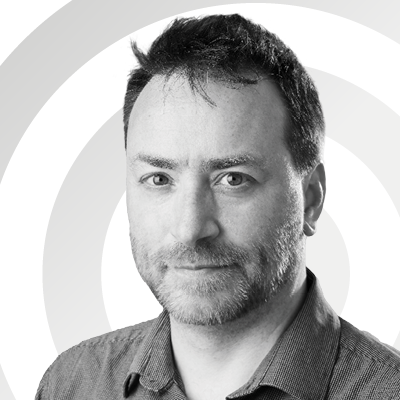 Marc McLaren
UK Editor in Chief
Marc is TechRadar's UK Editor in Chief, the latest in a long line of senior editorial roles he's held in a career that started the week that Google launched (nice of them to mark the occasion).
Prior to joining TR in September 2022, he was UK Editor in Chief on Tom's Guide, where he oversaw all gaming, streaming, audio, TV, entertainment, how-to and cameras coverage. He also spent eight years at Stuff, where he was Production Editor, Managing Editor and ultimately Editor of the website. Other roles have included five years at the music magazine NME, where his duties mainly involved spoiling other people's fun, and a couple of years editing a car website.
He's based in London, and has tested and written about phones, tablets, wearables, streaming boxes, smart home devices, Bluetooth speakers, headphones, games, TVs, cameras and pretty much every other type of gadget you can think of. He's also been nominated for Content Strategist of the Year, which sounds like a made up award but actually exists, and is pretty handy with a spreadsheet.
An avid photographer, Marc likes nothing better than taking pictures of very small things (bugs, his daughters) or very big things (distant galaxies). When he gets time, he also enjoys going to gigs, gaming (console and mobile), cycling (gravel or road), and beating Wordle (he authors the daily Wordle hints page).