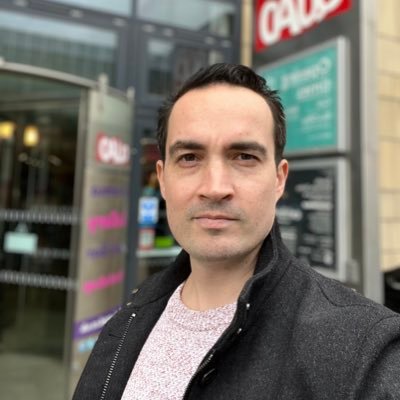 Daryl Baxter
Software & Downloads Writer
Daryl's first writing piece was during his days at Nottingham Trent University in 2012, where his interview with original Tomb Raider composer Nathan McCree was published in the Uni magazine across all its campuses, helping Daryl to discover the career he wanted to follow. Even though he was currently studying (and eventually graduated) a degree in Computer Systems (Networks) at the time.
Since then, he was working as tech support in many forms, while freelancing on the side, when he decided to freelance full time towards the end of 2018. Eventually it led to a position building out a new tech site at Gfinity, and after 18 months, was asked to help take on the baton of building out the Software & Downloads section at TechRadar from our ex-Fitness Editor, now Editor of Advnture, Cat Ellis.
During this, Daryl also published a now best-selling book that's available in most shops in town and online, called 'The Making of Tomb Raider', where it tells the story of the beginnings of Lara Croft, up until the original team disbanded at the release of Tomb Raider 2 in 1997.
He's constantly being asked if a second book is being made. Who knows.
But in his spare time, he's infact usually found in a coffee shop, playing many retro games, and Mario Kart 64 multiplayer on the Switch. Alongside this, he's also currently replaying Portal 2, and quoting Simpsons quotes to whoever may be nearby.