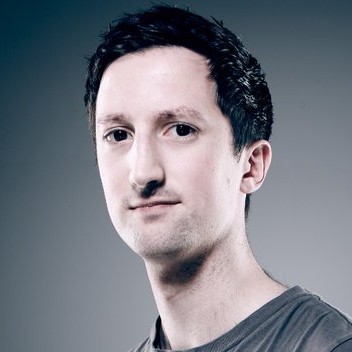 Mark Wilson
Senior news editor
Mark is TechRadar's Cameras Editor and is responsible for all of the site's photographic coverage, from the latest mirrorless cameras to drones and digital photo frames. Naturally, he also writes explainers on the latest camera phone tech and is attempting to break the world record for the number of camera bags hoarded by one person.

Mark has been a technology journalist since 2004, back when people used the word 'gadgets' and the world's most desirable phones were made by Sony Ericsson. He's so old that his first published feature was a 'next big thing?' article about Blu-Ray. Mark started life in the print world as Reviews Editor then Features Editor on Stuff, which was the world's biggest-selling tech magazine. He then moved into the online world, becoming Acting Editor on Stuff.tv before leaving to focus on his main tech love of cameras and photography.
After spending two years as Cameras Editor for Trusted Reviews, Mark became TechRadar's Cameras Editor in 2019. During his lengthy time in tech journalism, Mark has also been a regular contributor to The Sunday Times, Robb Report and Arena. Back in his early days, he also won The Daily Telegraph's 'Young Sportswriter of the Year' (2003) and was nominated for the PTC's 'Most Promising Student Journalist'. Although given that was 20 years ago, it's surely time to stop dining out on it.
Outside of work, Mark is a keen cyclist, Liverpool FC fan and music lover who's going through a mid-life crisis of listening to electronic music that sounds suspiciously like shoegaze. He also buys synths and grooveboxes that he has no time to play and very little idea how to use, but enjoys their flashing lights and laudable commitment to physical buttons.