iPhone, nel futuro il logo Apple sarà illuminato?
Per ora è solo un brevetto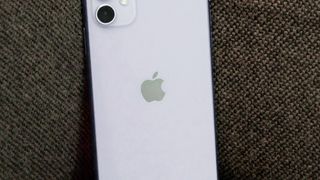 (Image credit: Future)
I futuri iPhone potrebbero avere un sistema di illuminazione nella parte posteriore, o almeno questo è quanto si può intuire da un brevetto registrato dall'azienda. Potrebbe essere il logo dell'azienda che si illumina, con una luce forse legata alle notifiche.
Il brevetto è stato individuato da AppleInsider e descrive "Electronic Devices with Adjustable Decoration", vale a dire dispositivi elettronici con decorazione regolabile. In sostanza, una parte del case esterno che si può controllare dal sistema operativo.
Il brevetto spiega come l'illuminazione si potrebbe attivare per notifiche dal calendario, o per dare un feedback dalla fotocamera.
Nel documento si legge anche che la tecnologia "potrebbe includere un logo", il che suggerisce che la sarà la mela morsicata a illuminarsi sui prossimi iPhone. È una possibilità di cui si vocifera da molto tempo.
Luci della ribalta
Il brevetto si potrebbe applicare tranquillamente anche ad altri dispositivi, come i MacBook. I computer portatili Apple fino a qualche anno fa dopotutto avevano già il logo che si illuminava di bianco, abbandonato con il modello del 2016.
Prima di scatenare la fantasia e pensare ad iPhone con luci RGB, però, bisogna ricordare che non tutti i brevetti si traducono in prodotto vero e proprio. Le aziende li registrano sempre, nel caso volessero usarli, ma non sempre lo fanno.
Questo dettaglio però potrebbe essere utile per differenziare gli iPhone 2020, o iPhone 12 (se si chiamerà così) dai modelli attuali. E sarebbe senz'altro una novità interessante, se l'iPhone potesse segnalare una chiamata in arrivo illuminandosi, quando magari la suoneria è mutata.
Tra l'altro per l'anno prossimo è lecito attendersi un nuovo design, visto che Apple non fa modifiche da due generazioni (l'iPhone 11 è praticamente identico all'iPhone XR). Si è parlato anche, tra le altre cose, di schermi a 120 Hz e (finalmente) dell'eliminazione del notch.
Get daily insight, inspiration and deals in your inbox
Get the hottest deals available in your inbox plus news, reviews, opinion, analysis and more from the TechRadar team.
Valerio Porcu è Redattore Capo e Project Manager di Techradar Italia. È da sempre ossessionato dai gadget e dagli oggetti tecnologici che cambiano la nostra vita quotidiana, e dai primi anni 2000 ha deciso di raccontarla. Oggi è un giornalista con anni di esperienza nel settore tecnologico, e ha ancora la voglia di trovare le chiavi di lettura giuste, per capire davvero in che modo la tecnologia può rendere migliore la nostra vita quotidiana.