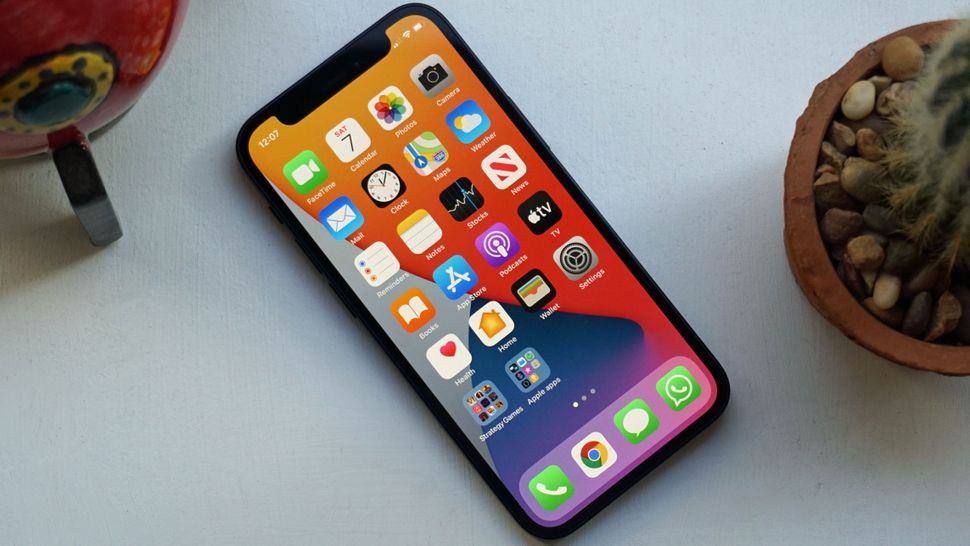 The iPhone 12 is a similar phone in a lot of ways to the iPhone 11, but with 5G for the first time, coupled with an OLED screen, a more durable build, and increased power, it's the best iPhone for most people.
Plus, this time it comes with the iPhone 12 mini in tow that allows you to have a smaller screen size for your next iPhone with a 5.4-inch display making it an easy to hold phone.
The iPhone 12 Pro and iPhone 12 Pro Max are obviously better still – but they also cost more, making them arguably less appealing.
Screen: The upgrade to OLED on the standard iPhone 12 means this has an excellent display – one that can stand up to its pricier siblings, though this is still just a 60Hz screen. The iPhone 12 mini may be small but it features 476 pixels per inch, which is an impressive result.
Battery life: The iPhone 12's battery life is solid – and better than its predecessor's battery, but it still can't compete with the longest lasting smartphones. You'll probably be charging it nightly, but at least you have the option to do that without wires. The iPhone 12 mini battery isn't as good, but it's a similar affair.
Camera: The dual-lens camera (consisting of 12MP main and ultra-wide snappers) on the iPhone 12 and iPhone 12 mini performs well even in low light, but it's not much of an upgrade on the iPhone 11 here. Though being able to use Night Mode with both sensors is a nice bonus.
Mini verdict: The iPhone 12 isn't the best spec iPhone available, but it strikes a good balance between price and features, packs a class-leading chipset, and has the future proofing of 5G. If you want a smaller device with that same spec, but a lower price, look to the iPhone 12 mini. So if you want an excellent iPhone that won't completely decimate your bank balance, these are the ones to go for.
Read our in-depth iPhone 12 mini review | iPhone 12 review
Price comparison: 
The best iPhone 12 mini deals
The best iPhone 12 deals