BEST PHONES FOR ALL USERS
Creating the best phones in the world has become as much art as it is science and engineering.
While we expect the kind of processing power you'll get from Apple's Bionic chip in the iPhone 13, and the sophisticated imaging available on the Samsung Galaxy S21 Ultra, these days a lot more goes into the appearance of the handset as a way to differentiate the respective flagship phones. The Oppo Reno 5 is one of the best looking phones we have seen or held this year, while the design language of the Huawei Mate 40 Pro is still something unique.
Xiaomi's Mi 11 is a newcomer to the Best Phones list, although it already features prominently on our Budget Phones page.
All these phones feature state of the art micro-engineering, with 5G high speed internet connectivity, high defintion screen tech and superb multimedia. How will you choose?
Best phones at a glance
Samsung Galaxy S21 Ultra
iPhone 13 Pro / iPhone 13 Pro Max
iPhone 13
Samsung Galaxy S21/S21 Plus
Samsung Galaxy Note 20 Ultra
Xiaomi Mi 11
Apple iPhone 12 Pro / iPhone 12 Pro Max
Samsung Galaxy S20 Ultra
Samsung Galaxy S20 / S20 Plus
Apple iPhone 12 mini / iPhone 12
Samsung Galaxy S20 FE
Oppo Reno 5
Huawei Mate 40 Pro
Huawei P40 Pro
---
The Samsung Galaxy S21 Ultra is our best smartphone in the world right now, and we think it's a fantastic choice for you with one of the best cameras, phenomenal power, great battery life, a solid design and a whole host of other great features.
The Galaxy S21 Ultra isn't a cheap handset, the price is high for this one, but if you're looking for the ultimate smartphone experience in 2021 you will be hard pressed to do better than this latest from Samsung.
Screen: The Samsung Galaxy S21 Ultra features a top 6.8-inch screen with a 120Hz adaptive refresh rate and a Quad HD resolution. This is one of the best smartphone displays on the market.
Battery life: The Samsung S21 Ultra's battery life is solid, and we found it'd often see us through a whole day from a full charge. If you're playing around with the 120Hz refresh rate, battery life is likely to be lesser but it's a top choice if you're after a long lasting phone.
Note the Samsung Galaxy S21 Ultra doesn't come with a charger in the box though, so you'll have to use your existing one or buy one separately.
Camera: Samsung's 108MP camera on the Galaxy S21 Ultra is going to be the highlight for many, and the camera doesn't disappoint on this phone. Like its predecessor, you can take 100x zoom photography, but it's far improved here over the Galaxy S20 Ultra with two cameras working to do the heavy lifting.
Mini verdict: The Samsung Galaxy S21 Ultra won't be for everyone with its high price, but it's the ultimate smartphone you can buy right now taking our crown for the best smartphone money can buy. Be sure to read our full review before making your final decision, but if you're after one of the best overall smartphone experiences we believe you'll find it here with Samsung's latest.
Read more: Galaxy S21 Ultra review
Price comparison:
The best Samsung Galaxy S21 Ultra deals
Image 1 of 2
Image 2 of 2
The iPhone 13 Pro and iPhone 13 Pro Max are the best iPhones available at the time of writing, offering more power than ever before, improved cameras, 120Hz refresh rates and surprisingly good battery life.
Whether you choose the 6.1-inch iPhone 13 Pro or 6.7-inch iPhone 13 Pro Max you're getting a sharp OLED screen with a 120Hz variable refresh rate. The continued presence of the notch is annoying, but it's slightly smaller this time and easy to ignore, especially once you see the overall quality of the display.
Apple has outdone itself with the battery life on the iPhone 13 Pro Max, which is genuinely great, rather than just being great for an iPhone. The iPhone 13 Pro's isn't quite as good, but it's still decent and an upgrade on the iPhone 12 Pro's life.
The iPhone 13 Pro range includes the same lens types as last year, but with larger pixels and new modes, including an impressive macro mode, and a slightly less significant Cinematic mode. Between all this and their improved low light performance, these cameras are ace.
While the iPhone 13 Pro and Pro Max are the best iPhones, they're slightly topped by the Samsung Galaxy S21 Ultra, which has a better design and a more versatile camera, but these phones come very close, and are the obvious choice for iPhone fans. With a higher refresh rate than the iPhone 12 range, a new macro mode and a smaller notch, they aren't the biggest upgrades but they're undeniably great.
Read more: iPhone 13 Pro review | iPhone 13 Pro Max review
Price comparison: The best iPhone 13 Pro deals
The best iPhone 13 Pro Max deals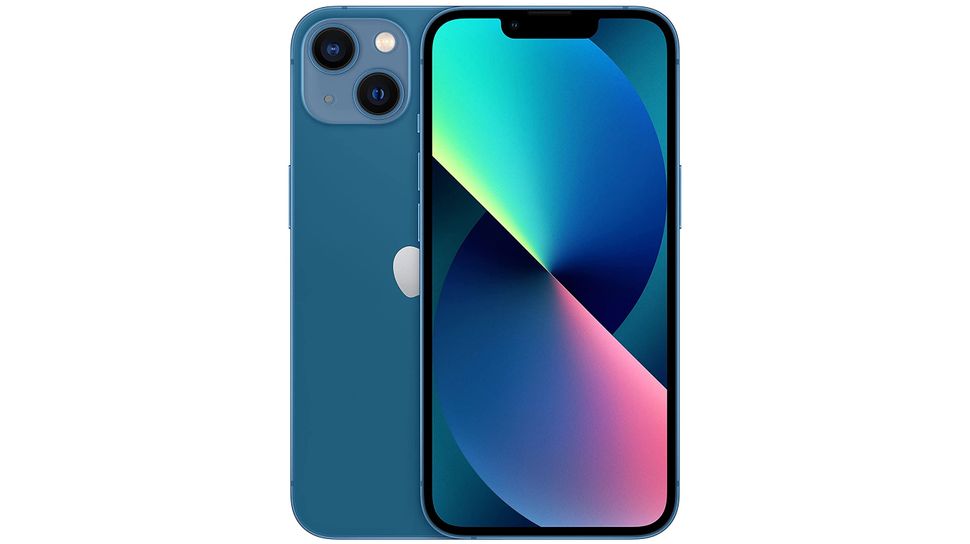 The iPhone 13 isn't as big an upgrade as the iPhone 13 Pro, as it lacks a 120Hz refresh rate, but with oodles of power and good battery life it's a strong choice if you don't have a fortune to spend.
With its 6.1-inch 1170 x 2532 OLED display, the iPhone 13 has a bright and clear screen. It doesn't have a 120Hz refresh rate, but it does at least have a slightly smaller notch than the iPhone 12.
In our tests the iPhone 13 reliably lasted through a day of use, but not much more. That puts it in fairly average territory, yet it's still an improvement on many previous iPhones here.
The iPhone 13 lacks a telephoto camera, but its main and ultra-wide perform well, with the former having larger pixels than the iPhone 12's. With improved image stabilization too, plus some new shooting modes and features, there's a lot to play with here, and a lot to like.
The iPhone 13 Pro / Pro Max and the Samsung Galaxy S21 range have the edge over the iPhone 13 when it comes to specs and features, but this standard iPhone model comes close to matching them, especially when it comes to battery life. And actually it probably has slightly more power than its Android rivals.
Read more: iPhone 13 review
Price comparison: The best iPhone 13 deals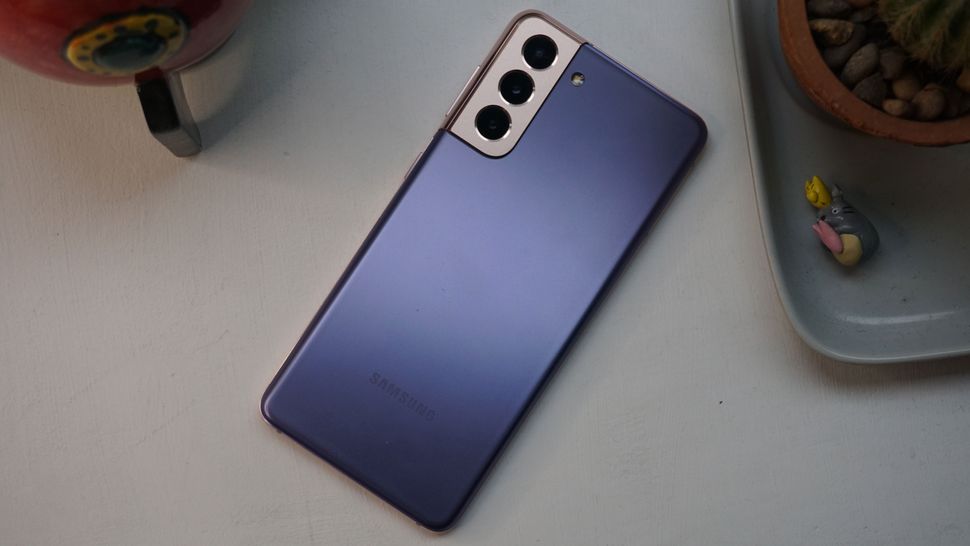 The Samsung Galaxy S21 isn't the height of spec and prowess as its predecessors used to be - the Samsung Galaxy S20 used to sit at the top of this list - and instead Samsung's Ultra handsets are taking the limelight.
The Samsung Galaxy S21 is trying to do something differently, and it is remarkably cheaper than the Galaxy S20 was at launch. It's still a phenomenal smartphone experience, and with a lower price it'll be a top choice for many.
Screen: Much has been said about Samsung's switch to Full HD for the Galaxy S21, but in our testing we didn't notice the knock down in resolution much unless we were testing the phone side by side with a QHD display. With a 120Hz refresh rate and great brightness, the Galaxy S21's screen will satisfy many.
Battery life: The battery life on the Samsung Galaxy S21 will last you a full day from a single charge, and its 4,000mAh cell means you'll get a lot of usage out of the handset without having to recharge the phone.
Camera: The Galaxy S21's camera is much the same as the Galaxy S20, but a few software tweaks have been included from Samsung that make it just that touch better. Overall, this isn't as phenomenal as the Galaxy S21 Ultra but for most just wanting to shoot the odd snap, this will suit you perfectly.
Mini verdict: The Samsung Galaxy S21 will be the perfect smartphone for many with its great mix of solid spec, a great design and the fact it's cheaper than the Galaxy S21 Ultra as well as its predecessors. If you own the Samsung Galaxy S20 we wouldn't recommend buying this, but for others this will be the perfect smartphone.
Read more: Galaxy S21 review
Price comparison:
The best Samsung Galaxy S21 deals
Note: We've yet to review the Samsung Galaxy S21 Plus, but if it's a similar experience to the Galaxy S21 you can expect it to be included in this list in the future.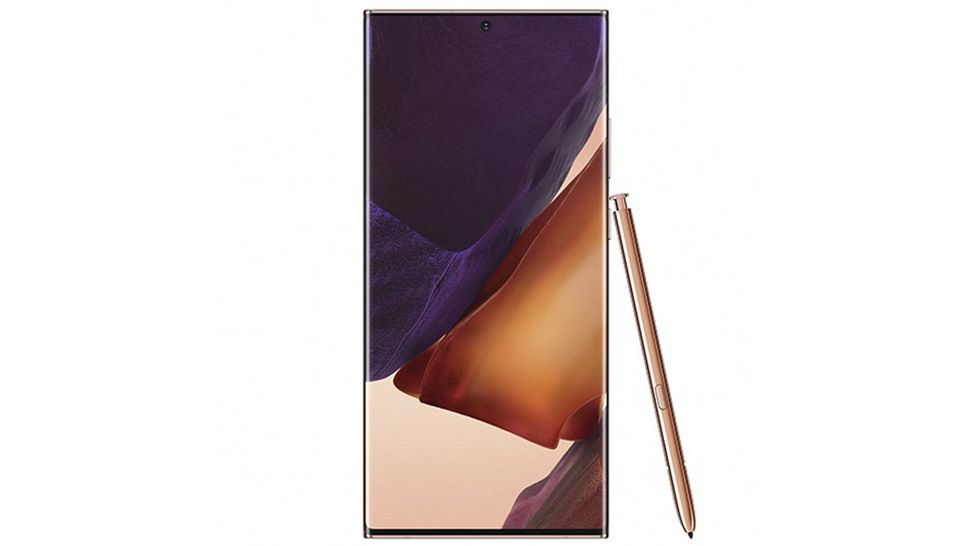 Samsung's latest super-premium smartphone is the Samsung Galaxy Note 20 Ultra, with advanced features, a great-looking screen, and special features for the S Pen stylus which comes included in the phone, that give you added versatile ways to use your device.
Sure it's expensive, and pretty huge, and doesn't actually have all the bells and whistles of the Galaxy S20 Ultra. But those weaknesses are made up for with plenty of advantages.
Screen: The Galaxy Note 20 Ultra has one of the best display's on any smartphone, with a 120Hz refresh rate (at FullHD+ resolution) and the option of QHD+ resolution (at a 60Hz refresh rate) - plus at 6.9 inches there's plenty of space for movies, games and productivity apps.
Camera: The Samsung Galaxy Note 20 Ultra camera is... impressive. With 0.5x ultrawide, 1x regular, 5x optical and 50x digital zoom levels, you can get closer to subjects and still get stunning shots.
Battery life: If the Note 20 Ultra has a slight weak point, it's battery. In the most of the world (basically outside North America) the handset comes with Samsung's Exynos 990 chipset which isn't quite as power efficient - if you push the handset, you'll need to recharge before the day is out.
Mini verdict: This is a real top-end phone with top specs in every sector, so if your budget (and hand) can stretch for it, the Samsung Galaxy Note 20 Ultra is the power and productivity user's phone of choice.
Read more: Samsung Galaxy Note 20 Ultra review
Price comparison: The best Galaxy Note 20 Ultra deals
Category
Back to Mobile Cell Phones
Price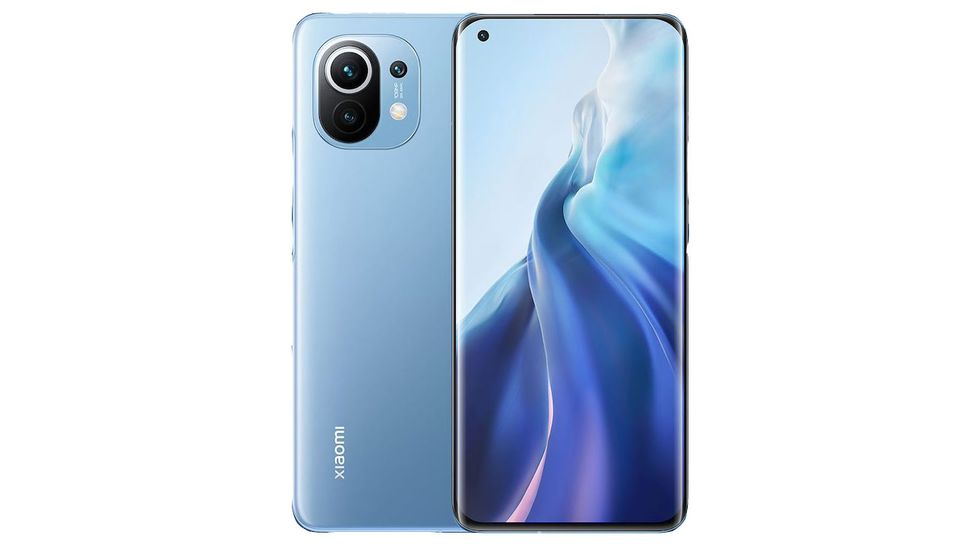 The Xiaomi Mi 11 is the culmination of years of progress from the company, and it's the highest we've ever seen a smartphone from the manufacturer sit in this list of the top phones.
You'll get everything from a top-end processor, a phenomenal display, a power rear camera and much more in the Xiaomi Mi 11.
There's a 6.81-inch display on the Xiaomi Mi 11, and it has a top resolution of 1440 x 3200. This AMOLED panel is one of our favorites on smartphones right now, and it features a 120Hz refresh rate meaning gaming and more is super smooth.
The camera on the Xiaomi Mi 11 sounds great on paper, and while it may not as powerful as we had expected in real life it's a versatile shooter with a 108MP f/1.9 main lens and a 13MP f/2.4 ultra-wide backing it up. There's no telephoto shooter here, though.
The battery life is one of the weaker areas for the Mi 11, but it's not atrocious and we found the phone's 4,600mAh cell would last a full day of normal usage. If you're expecting to use your phone considerably more, you may want to look elsewhere on this list.
The Xiaomi Mi 11 is a great alternative to the normal names you'd expect in this ranking of the very best smartphones. Battery life isn't the best, and there's no telephoto camera but if you're okay with those concessions you may find the Mi 11 is built for you.
Read more: Xiaomi Mi 11 review
Image 1 of 2
Image 2 of 2
The iPhone 12 Pro is remarkably similar to the iPhone 12, and that coupled with the higher price means it may not be for everyone, but money aside it's certainly the better phone.
The iPhone 12 Pro Max, however, has a few added extras that make it the best possible choice if money is no object and you're willing to have a big phone. This is a large phone with a 6.7-inch screen, but it does mean you get better battery life.
Both these handsets have more cameras and storage than the iPhone 12 and 12 mini, along with all the same great features as the standard iPhone 12 – including 5G and MagSafe tech.
Screen: The iPhone 12 Pro has a great 6.1-inch OLED screen. It's one of the best out there, but it's not much better than the iPhone 11 Pro's, and there's only a 60Hz refresh rate. If you want an even bigger display, opt for the 6.7-inch iPhone 12 Pro Max.
Battery life: The iPhone 12 Pro has acceptable battery life, but it's not great while the Pro Max has better battery that will certainly see you through a full day on a single charge. You'll be charging daily – and there's no charging block in the box, though wireless charging is at least supported.
Camera: With 12MP main, ultra-wide and telephoto snappers, along with a LiDAR scanner, the iPhone 12 Pro has a versatile camera setup, and one that's better in low light than its predecessor's snapper assortment.
Mini verdict: The iPhone 12 Pro isn't a big upgrade on either its predecessor or the standard iPhone 12, but it's still one of the very best iPhones right now. If you want to save some money, you won't be missing out on much with the basic iPhone 12 – while for the ultimate model there's the iPhone 12 Pro Max. If you're willing to spend on it, you'll be getting the very best iPhone with the Pro Max.
Read more: iPhone 12 Pro review | iPhone 12 Pro Max review
Price comparison: The best iPhone 12 Pro deals
The best iPhone 12 Pro Max deals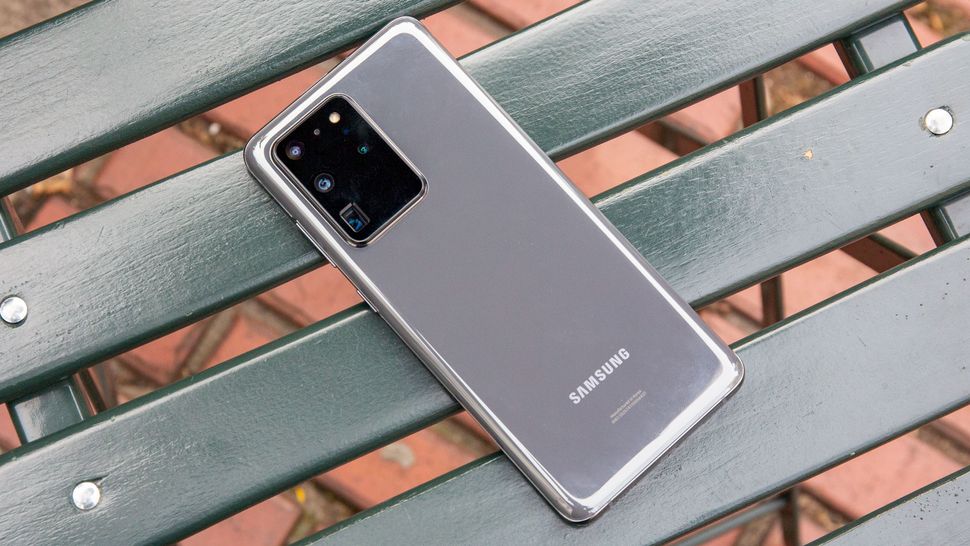 The Galaxy S20 Ultra is, indeed, ultra – billed as the ultimate Samsung phone thanks to top-of-the-line specs on paper. It's an evolution of the max-specced Samsung Galaxy S10 5G from last year, though the Ultra's execution isn't the best.
Screen: The 6.9-inch Infinity-O AMOLED screen is the sharpest we've seen, coming in at a whopping 3200 x 1440 resolution (WQHD+) given the model's slim bezels and the narrowest punch-hole we've ever seen. Plus its maximum refresh rate has been bumped up to 120Hz (though only if you bump the resolution down to FHD+) and touch sensor improved to 240Hz. It retains an in-screen fingerprint sensor, leaving the phone's back unblemished.
Battery life: The Galaxy S20 Ultra has a massive 5,000mAh battery, which should help with the drains from the 120Hz and 5G connectivity, along with whatever Wireless PowerSharing and mundane binging or gaming you're doing. It should last you a day or more, though we still haven't hit the two-day battery life threshold yet.
Camera: The massive 108MP main shooter allows you to crop into photos after the fact without as much distortion. However, the appeal is limited. Serious creatives with time on their hands may get use out of this feature more than most people. While there is a 16MP ultra-wide lens roughly akin to that from last year's phone, it's the zoom capabilities that take the cake. The 100x 'Space Zoom' is mostly for showing off, as photos at that zoom are muddied - but scan it back out and it will blow other phones out of the water, especially since the competition typically maxes out at 10x. Here, see our massive S20 Ultra camera test for a deep dive.
Mini verdict: The S20 Ultra is truly cutting-edge, with a 100x 'Space Zoom' and, yes 5G, capabilities compatible with both mmWave and sub-6 networks. But you'll pay a premium for the privilege: the phone starts at $1,399, and while its camera has unbelievable specs, like a 108MP sensor, it doesn't always get exposure or autofocus right, leading us to recommend the S20 Plus.
Read more: Samsung Galaxy S20 Ultra review
The Samsung Galaxy S20 and Galaxy S20 Plus were previously the best smartphones money could buy, but we've now pushed these further down our list since the introduction of the Galaxy S21 and Galaxy S21 Ultra.
These two handsets remain in our best of list because they're still some fantastic choices for your next Android phone, and the price is likely to continue dropping in the next few months.
Screen: Both these devices have phone screens that are a cut above the rest, and each is capable of a 120Hz refresh rate that will allow for far smoother scrolling and gameplay on your phone's screen.
Battery life: The battery life on the Galaxy S20 and Galaxy S20 Plus isn't the best we've ever seen on a smartphone, but larger batteries than the S10 series allow these devices to last longer and it'll be enough for your day.
Both devices come with wireless charging, and there's also a Reverse Power Share feature that allows you to top up your friend's phone too.
Camera: Samsung has improved the camera suite on the Galaxy S20 devices compared to the Galaxy S10. It may not look far better on paper, but larger pixels and improved software adds to the flagship experience.
Mini verdict: The S20 and S20 Plus are packed full of great features, and while they may no longer be the very best that Samsung has to offer these are still a satisfying smartphone experience. If we had to pick one, we'd go for the bigger screen, larger battery slightly improved rear camera of the Galaxy S20 Plus, but both phones deserve this place in our ranking.
Read more: Galaxy S20 review | Galaxy S20 Plus review
Price comparison:
The best Samsung Galaxy S20 deals
The best Samsung Galaxy S20 Plus deals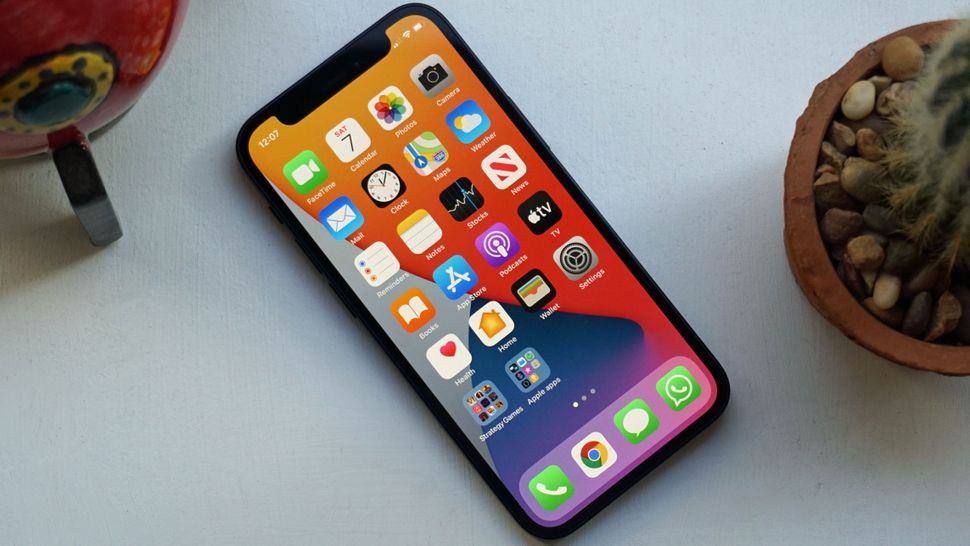 The iPhone 12 is a similar phone in a lot of ways to the iPhone 11, but with 5G for the first time, coupled with an OLED screen, a more durable build, and increased power, it's the best iPhone for most people.
Plus, this time it comes with the iPhone 12 mini in tow that allows you to have a smaller screen size for your next iPhone with a 5.4-inch display making it an easy to hold phone.
The iPhone 12 Pro and iPhone 12 Pro Max are obviously better still – but they also cost more, making them arguably less appealing.
Screen: The upgrade to OLED on the standard iPhone 12 means this has an excellent display – one that can stand up to its pricier siblings, though this is still just a 60Hz screen. The iPhone 12 mini may be small but it features 476 pixels per inch, which is an impressive result.
Battery life: The iPhone 12's battery life is solid – and better than its predecessor's battery, but it still can't compete with the longest lasting smartphones. You'll probably be charging it nightly, but at least you have the option to do that without wires. The iPhone 12 mini battery isn't as good, but it's a similar affair.
Camera: The dual-lens camera (consisting of 12MP main and ultra-wide snappers) on the iPhone 12 and iPhone 12 mini performs well even in low light, but it's not much of an upgrade on the iPhone 11 here. Though being able to use Night Mode with both sensors is a nice bonus.
Mini verdict: The iPhone 12 isn't the best spec iPhone available, but it strikes a good balance between price and features, packs a class-leading chipset, and has the future proofing of 5G. If you want a smaller device with that same spec, but a lower price, look to the iPhone 12 mini. So if you want an excellent iPhone that won't completely decimate your bank balance, these are the ones to go for.
Read our in-depth iPhone 12 mini review | iPhone 12 review
Price comparison:
The best iPhone 12 mini deals
The best iPhone 12 deals
It's hard to believe but almost a year after the original Galaxy S20, no Android phone maker appears to have caught up to Samsung. The S20 was a remarkable phone and the new Fan Edition is a kind of victory lap which, despite dropping the screen resolution, cameras and RAM down a notch, affirms Samsung's dominance of the high-end Android market. You're still getting all the top-end AMOLED screen tech at an improved 120hz refresh for smooth scrolling, raw processing horsepower and superb build quality of the original, but now you're paying just a shade less for it.
Read more: Samsung S20 Fan Edition
The limitations of Huawei phones without Google services have been well covered here, but look past that and you'll find the Mate 40 to be one of the most powerful flagship phones around. If anything, we have found the latest Huawei phones to be just a shade quicker and more nimble than other Android phones, and with much improved battery life, all possibly due to shedding those Google services which are a continuous drain on the system.
Understandably Huawei has pulled out all the stops here. The engineering of the Mate 40 is simply superb, from the Kirin 9000 CPU, which is the most powerful Huawei have ever produced, to the pristine 6.7-inch OLED screen with 90Hz refresh and the premium feel and finishes of the body panels.
Unsurprisingly its cameras are the real highlight. The 50MP main shooter and 5x zoom come within a hair's breadth of taking top spot in our list of best camera phones.
Read more: Huawei Mate 40 Pro
Oppo has marketed this as an affordable flagship phone and, while that is somewhat misleading, they have packed some serious tech into a textured aluminium body that quickly won us over.
It's using the older Qualcomm 765G chipset for its 5G connectivity and that also supplies adequate horsepower, especially complemented with the whopping 8GB of RAM to keep things flying. The 64MP main shooter was delight with excellent AI scene recognition and fast HDR, and especially good night shots.
We also got above average life out of the 4300mAh battery, but it comes with a high-powered 60-watt charger that juices the phone in just 30 minutes.
But what set this phone apart, enough to get on to our list of the best, was the unusual bodywork. The brushed aluminium feels fantastic in hand, and it diffracts light into a mesmerising rainbow of colours, even through its supplied clear cover, which gives it real personality.
Read more: Oppo Reno 5 5G