Op zoek naar een releaseschema voor alle games die uitkomen in 2022? Dan ben je op de juiste pagina beland. De komende maanden staan volgepland met nieuwe games die op de markt komen, en in deze lijst vind je daar ook de bijbehorende datums bij.
In 2022 gaan ontwikkelaars aan de slag met het opzoeken van de limieten van de PS5 en Xbox Series X. Games zoals Elden Ring en Horizon Forbidden West moeten ons laten zien waar deze nieuwe consolegeneratie toe in staat is. Naast PlayStation- en Xbox-eigenaren is ook de Nintendo Switch een console om in de gaten te houden.
Eigenaren van de console van Nintendo mogen zich onder andere opmaken voor Splatoon 3, en Mario + Rabbids Spark of Hope. Pc-spelers mogen aan de slag met Baldur's Gate 3 en Company of Heroes 3. Vergeet niet dat veel van deze games uitkomen op meerderer platformen, waaronder PS4 en Xbox One. Er is dan ook meer dan genoeg om je bezig te houden.
We weten maar al te goed dat het lastig kan zijn om het overzicht te behouden welke nieuwe games uitkomen, en ook wanneer. Daarom heeft TechRadar deze handige gids opgesteld, met daarin nieuwe games die we in 2022 (en daarna) verwachten), inclusief releasedata. Check ook onze lijsten met nieuwe PS5-games en nieuwe Xbox Series X-games.
Nieuwe games 2022: de belangrijkste spellen die binnenkort uitkomen
Two Point Campus

(opens in new tab)

– 9 augustus (PS5, XSX/S, PC, Switch, Xbox One, PS4)
Saints Row

(opens in new tab)

– 23 augustus 2022 (PC, PS5, XSX, PS4, Xbox One)
The Last of Us Part 1 - 2 september (PS5)
Forspoken

(opens in new tab)

- 11 oktober (PS5, PC)
Gotham Knights

(opens in new tab)

- 25 oktober (PS5, PS4, Xbox One, XSX/S, PC)
Best Month Ever – 5 mei (PS5, XSX/S, PS4, Xbox One, Switch, PC)
Two Point Campus - 17 mei (PS5, PS4, PC, Switch, Xbox One, XSX/S)
Vampire: The Masquerade - Swansong – 19 mei (PS5, XSX/S, PS4, Xbox One, Switch, PC)
Forspoken

(opens in new tab)

- 24 mei 2022 (PS5, PC)
Microsoft Flight Simulator: Top Gun Maverick expansion – 27 mei (XSX/S, PC)
Nieuwe games in juli 2022
F1 22 – 1 juli (PS5, XSX|S, PS4, Xbox One, PC)
Matchpoint - Tennis Championships - 7 juli (PS4, Xbox One, PC, Switch)
AI: The Somnium Files - nirvanA Initiative - 8 juli (PS4, Xbox One, PC, Switch)
Klonoa Phantasy Reverie Series – 8 juli (PS5, XSX|S, PS4, Xbox One, PC, Switch)
Stray - 19 juli (PS5, PC, PS4)
As Dusk Falls – 19 juli (XSX|S, Xbox One, PC)
Wayward Strand – July 21 (PS5, XSX|S, PS4, Xbox One, PC)
Live-A-Live - 22 juli (Switch)
Xenoblade Chronicles 3 - 29 juli (Switch)
Forza Horizon 5 Hot Wheels DLC – juli (XSX|S, Xbox One, PC)
Nieuwe games in augustus 2022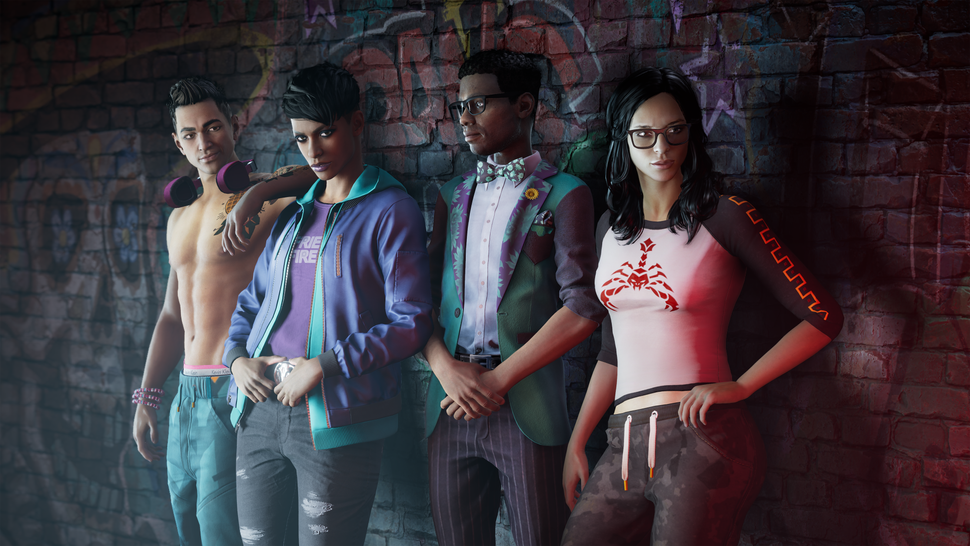 Two Point Campus

(opens in new tab)

– 9 augustus (PS5, XSX/S, PC, Switch, Xbox One, PS4)
Saints Row reboot

(opens in new tab)

– 23 augustus, 2022 (PC, PS5, XSX/S, PS4, Xbox One)
Soul Hackers 2 – 25 augustus (PS5, XSX/S, PC, PS4, Xbox One)
F1 Manager 2022 - 30 augustus (PS5, XSX|S, PS4, Xbox One, PC)
Destroy All Humans! 2 - Reprobed – 30 augustus (PS5, XSX|S, PC)
Nieuwe games in september 2022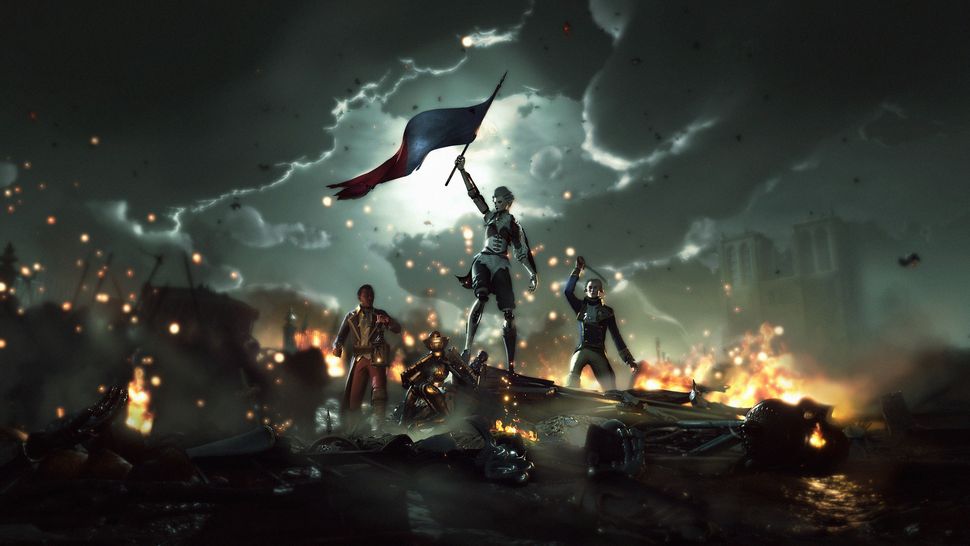 The Lord of the Rings: Gollum

(opens in new tab)

– 1 september (PS4, PS5, XSX/S, Xbox One, PC)
JoJo's Bizarre Adventure: All Star Battle R – 2 september (PS5, XSX|S, PS4, Xbox One, Switch, PC)
Steelrising – 8 september (PS5, XSX|S, PC)
Splatoon 3 - 9 september (Switch)
Metal: Hellsinger - 15 september (PS5, XSX|S, PC)
Session: Skate Sim – 22 september (PS5, XSX|S, PS4, Xbox One, PC)
Dying Light 2 eerste story DLC – September TBC (PS5, XSX|S, PS4, Xbox One, PC)
Fallout 76: The Pitt - September TBC (PS4, Xbox One, PC)
Grounded - September (XSX|S, Xbox One, PC)
Nieuwe games in oktober 2022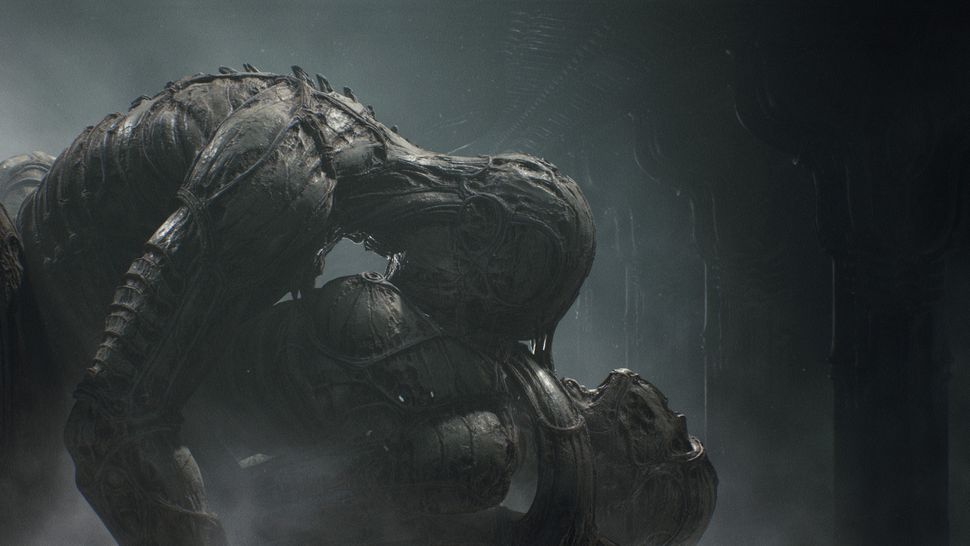 Overwatch 2

(opens in new tab)

– 4 oktober (PS5, XSX|S, PS4, Xbox One, PC, Switch)
Nier: Automata - 6 oktober (Switch)
Marvel's Midnight Suns – 7 oktober (PS5, XSX|S, PS4, Xbox One, PC)
No Man's Sky - 7 oktober (Switch)
Forspoken

(opens in new tab)

- 11 oktober (PS5, PC)
Mario + Rabbids Sparks of Hope -
Scorn - 21 oktober (XSX/S, PC)
Persona 5 Royal – 21 oktober (PS5, XSX|S, Xbox One, PC, Switch)
Gotham Knights

(opens in new tab)

– 25 oktober (PS5, XSX/S, PC)
Star Ocean: The Divine Force – 27 oktober (PS5, XSX|S, PS4, Xbox One, PC)
Call of Duty: Modern Warfare 2 – 28 oktober (PS5, XSX|S, PS4, Xbox One, PC)
Resident Evil Village: Shadows of Rose – 28 oktober (PS5, XSX|S, PS4, Xbox One, PC)
Nieuwe games in november 2022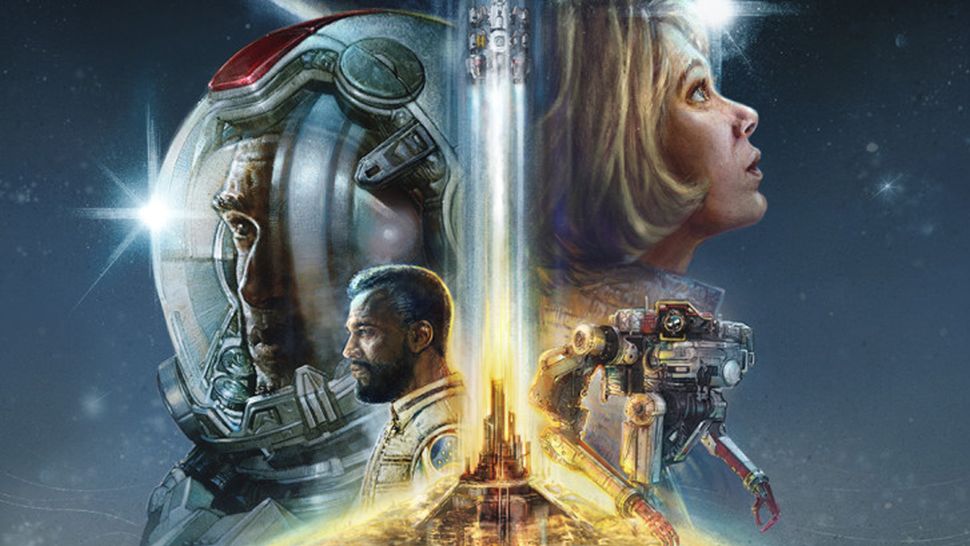 Humankind- 4 november (XSX/S, PC)
Harvestella - 4 november (Switch, PC)
Pokémon Scarlet & Violet - 18 november (Switch)
Clash: Artifacts of Chaos - Verwacht in november (PS5, XSX/S, PS4, Xbox One)
Pentiment - november (XSX|S, Xbox One, PC)
Nieuwe games in december 2022
The Callisto Protocol - 2 december (PS5, XSX|S, PS4, Xbox One, PC)
Nieuwe games 2022 en daarna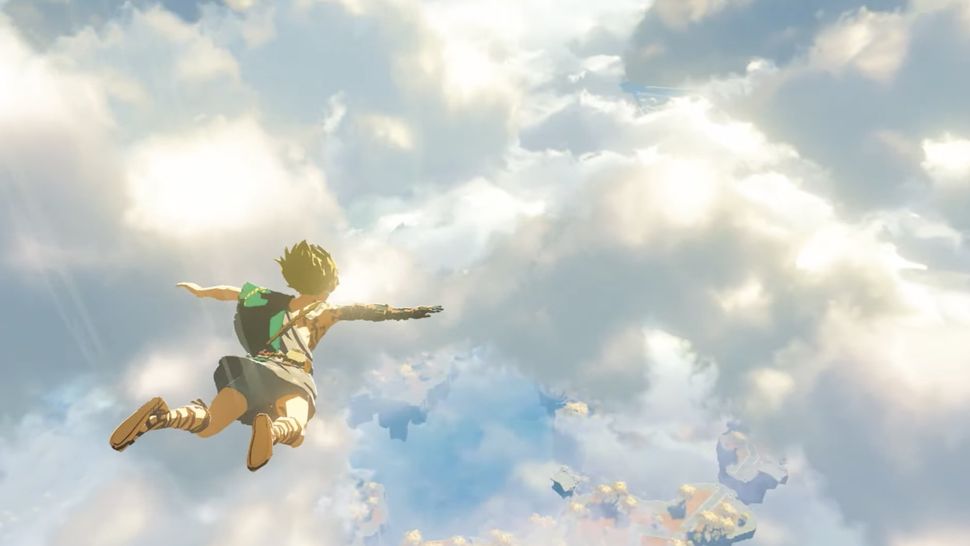 Tchia - Begin 2023
Star Trek: Resurgence – Voorjaar 2022 (P55, XSX/S, PC, PS4, Xbox One)
Teenage Mutant Ninja Turtles: Cowabunga Collection - 2022 (PS5, PS4)
Front Mission 1st Remake - Zomer 2022 (Switch)
Immortality - Zomer 2022 (XSX|S, PC)
Redfall

(opens in new tab)

– Zomer 2022 (PC, XSX|S)
Starfield - Q1/Q2 2023 (XSX|S, PC)
JoJo's Bizarre Adventure: All Star Battle R – Herfst 2022 (PS5, XSX|S, PS4, Xbox One, Switch, PC)
No More Heroes 3 – Najaar 2022 (PS5, PS4, XSX/S, Xbox One)
Homeworld 3 - Q4 2022 (PC)
Sonic Frontiers – Feestdagen 2022 (PS5, XSX/S, PC, Switch, PS4, Xbox One)
Hogwarts Legacy – Feestdagen 2022 (PS5, XSX/S, PX, PS4, Xbox One)
Ghostbusters: Spirits Unleashed

(opens in new tab)

- Q4 2022 (PS5, PS4, Xbox One, XSX/S, PC)
Little Witch in the Woods – Verwacht in 2022 (XSX/S, Xbox One)
DokeV – Verwacht in 2022 (PC)
Portal: Companion Collection - TBC 2022 (Switch)
S.T.A.L.K.E.R. 2: Heart of Chernobyl - Nog niet bekend (XSX|S, PC)
Ark 2 – Verwacht in 2023 (XSX|S, PC)
The Witcher 3 - (PS5, XSX|S)
Call of Duty: Warzone – Verwacht in 2022 (PS5, XSX/S)
Stray - TBC 2022 (PS5, PS4, PC)
Uncharted: Legacy of Thieves Collection - TBC 2022 (PC)
Arc Raiders – Verwacht in 2022 (PS5, XSX/S, PC, PS4, Xbox One)
Gundam Evolution – Verwacht in 2022 (PS5, XSX/S, PS4, Xbox One, PC)
The DioField Chronicle – Verwacht in 2022 (PS5, XSX/S, PS4, Xbox One, Switch, PC)
Deathverse: Let it Die - TBC 2022 (PS4, PS5)
Little Devil Inside – TBC 2022 (PS5, PS4, PC)
Voidtrain – TBC 2022 (PC)
Oxenfree 2: Lost Signals – TBC 2022 (PC, Switch, PS4, PS5)
God of War: Ragnarok – TBC 2022 (PS5, PS4)
Kerbal Space Program 2 – Verwacht in 2022 (PC, PS4, PS5, XSX/S, Xbox One)
Lost Eidolons – Verwacht in 2022 (XSX|/S, Xbox One, PC)
Blood Bowl 3 – Verwacht in 2022 (PC, PS5, XSX/S, PS4, Xbox One, Switch)
Warhammer 40,000: Darktide – TBC 2022 (PC)
Avatar: Frontiers of Pandora

(opens in new tab)

– Verwacht in 2022 (PS5, XSX|S, PC, Stadia en Amazon Luna)
The Outer Worlds 2 – Verwacht in 2022 (PC, XSX/S)
Biomutant

(opens in new tab)

– Verwacht in 2022 (PS5, XSX/S)
Pragmata – TBC 2023 (PS5)
We Are OFK – TBC 2022 (PC, PS5, PS4)
Company of Heroes 3 – TBC 2022 (PC)
Bayonetta 3

(opens in new tab)

– TBC 2022 (Switch)
FIFA 23 - Verwacht in 2022
Skull & Bones

(opens in new tab)

– Verwacht in 2022
Dying Light 2

(opens in new tab)

(cloud-versie) – TBC 2022 (Switch)
Alan Wake 2

(opens in new tab)

– Verwacht in 2023 (PS5, XSX/S, PC)
Exoprimal – TBC 2023 (PS5, PS4)
Payday 3 – Verwacht in 2023 (PC tot dusver bevestigd)
Baldur's Gate 3 (volledige release) – TBC 2023 (PC, Stadia)
Marvel's Spider-Man 2

(opens in new tab)

– TBC 2023 (PS5)
Suicide Squad: Kill the Justice

(opens in new tab)

– Verwacht in 2023 (PS5, XSX/S and PC)
Hellblade 2: Senua's Saga

(opens in new tab)

– Nog niet bekend (XSX/S, PC)
Everwild

(opens in new tab)

– Nog niet bekend (XSX/S, PC)
State of Decay 3 – Nog niet bekend (XSX/S, PC)
Forza Motorsport – Nog niet bekend (PC, XSX/S)
Prince of Persia: The Sands of Time Remake – Nog niet bekend (PS4, PS5, Xbox One, XSX/S, PC)
The Elder Scrolls 6

(opens in new tab)

– Nog niet bekend
Loot River – Nog niet bekend (PC, Xbox One, XSX|S)
Dragon Age: Dreadwolf

(opens in new tab)

– Nog niet bekend
The Witcher 4

(opens in new tab)

- Nog niet bekend
Indiana Jones

(opens in new tab)

–Nog niet bekend
Nobody Saves the World – Nog niet bekend (Xbox One, XSX|S, PC)
Diablo 4

(opens in new tab)

– Nog niet bekend (Xbox One, PS4, PC tot dusver bevestigd)
Fable

(opens in new tab)

– Nog niet bekend (XSX/S, PC)
Wonder Woman

(opens in new tab)

– Nog niet bekend
Star Wars Eclipse

(opens in new tab)

– Nog niet bekend
GTA 6 - Nog niet bekend
Final Fantasy 7 Remake Part 2

(opens in new tab)

- Nog niet bekend
BioShock 4

(opens in new tab)

– Nog niet bekend
Beyond Good and Evil 2

(opens in new tab)

– Nog niet bekend
The Sims 5 – Nog niet bekend
Fallout 5

(opens in new tab)

- Nog niet bekend
Project 007

(opens in new tab)

- Nog niet bekend
Street Fighter 6

(opens in new tab)

– Nog niet bekend
Insomniac's Wolverine

(opens in new tab)

– Nog niet bekend (PS5)
Splinter Cell remake

(opens in new tab)

- Nog niet bekend
Star Wars: Knights of the Old Republic Remake

(opens in new tab)

– Nog niet bekend (PS5)
Metroid Prime 4 – Nog niet bekend (Switch)
Haunted Chocolatier

(opens in new tab)

- Nog niet bekend
Resident Evil 4 Remake – 23 maart 2023 (PS5, XSX|S, PC)
Project Mara – Nog niet bekend (XSX|S, PC)
Aliens: Dark Descent – 2023 (PS5, XSX|S, PS4, Xbox One, PC)
Layers of Fear - begin 2023 (PS5, XSX|S, PC)
Marvel's Midnight Suns – TBC (Switch)
Flashback 2 – winter 2022 (PS5, XSX|S, PS4, Xbox One, Switch, PC)
Witchfire – Nog niet bekend (PC)
Fort Solis – Nog niet bekend (PC)
Routine – Nog niet bekend (XSX|S, Xbox One, PC)
Stormgate – 2023 (PC)
Goat Simulator 3 – herfst 2022 (PS5, XSX|S, PC)
Warhammer 40,000: Darktide – 2022 (XSX|S, PC)
American Arcadia – Nog niet bekend (PC, Consoles TBC)
Zenless Zone Zero – Nog niet bekend (PC, iOS, Android)
Honkai: Star Rail – Nog niet bekend (PC, iOS, Android)
One Piece Odyssey - 2022 (PS5, XSX|S, PS4, PC)
High on Life – 2022 (XSX|S, Xbox One, PC)
A Plague Tale: Requiem – 2022 (PS5, XSX|S, PC, Switch)
Minecraft Legends – 2023 (PS5, XSX|S, PS4, Xbox One, PC, Switch)
The Last Case of Benedict Fox – Lente 2023 (XSX|S, PC)
Persona 3 Portable – Nog niet bekend (XSX|S, Xbox One, PS4, PC, Switch)
Persona 4 Golden – Nog niet bekend (XSX|S, Xbox One, PS4, PC, Switch)
Super Bomberman R 2 - 2023 (Switch)