You're here because you want the very best Xbox One headset money can buy. Who wouldn't? We spend a lot of time poring over pixels and fetishizing frame rates, so why not pay some attention to sound quality too?
We've waded waist-deep out into the headset market, testing wired and wireless models from inexpensive offerings to the kind of purchase that offers you a monthly payment plan at the checkout, all in the name of filtering out the noise and highlighting the Xbox One-compatible headsets worth your attention.
It's not just a matter of totting up the cost against the number of bullet points on the spec sheet, though. Functionality is important here, but so is fundamental sound quality and comfort over those long sessions spent trying to figure out how the whippersnappers build so quickly around you in Fortnite.
We've tested a wide spectrum of Xbox One headsets with these criteria in mind, so read on for our favorite Xbox One headsets across a variety of budgets.
Best Xbox One headsets on Prime Day and Black Friday
Amazon Prime Day 2020 deals are set to begin in October, and Black Friday will follow shortly after at the end of November, meaning we're likely to see some fantastic deals on Xbox One headsets.
We see small discounts on Xbox One headsets throughout the year, but Prime Day and Black Friday sales periods are when we'll likely see the biggest price cuts on the best Xbox One headsets. There's truly no better time to get a fantastic deal on a gaming headset
If you have plans to upgrade to an Xbox Series X and are concerned about picking up a new Xbox One headset, then the good news is that many Xbox One headsets will be backwards compatible with the Xbox Series X/S. However, there are restrictions and not all the ones listed below will work with your Xbox Series X.
Microsoft has confirmed that any officially licensed Xbox One headset that connects wirelessly or via a wired USB connection will also work on Xbox Series X. And while optical connections aren't supported, some Xbox One headsets that require them may also work on the new Xbox via a USB connection after a firmware update.
So if you've been playing around with the idea of picking up an Xbox One headset in the near future, or a compatible headset for the Xbox Series X/S, we would advise holding off until these sales periods - you'll be grateful you did.
We'll be showcasing the best Xbox One headset Amazon Prime Day deals and Black Friday deals on TechRadar. But be sure to check back here too where our price finding system will bring you the best prices on all the products we've selected below.
Turtle Beach is the longest established specialist gaming headset manufacturer, with a fanatical following among pro-gamers – and when you unbox its top-of-the-range Elite Pro, you can see why. It simply oozes no-expense-spared design, and sports all manner of neat touches born from decades of pro-gaming experience.
But more importantly than that, it sounds spectacular, with huge bass and crystal-clear treble adding up to a sound which will allow you to get deeply immersed into whatever game you're playing. Comfort-wise, it's exemplary, with big, thick earpads that eliminate all ambient noise, and can be easily adjusted to fit all head-sizes. A neat feature lets you add spacing to the earpads to accommodate a pair of glasses.
On an Xbox One, we'd recommend teaming it up with piece of kit called the Tactical Audio Adapter, which clips into the Xbox One controller and operates as an amplifier, adding some of the extra sound-control features which come in a separate graphic equaliser-style box called the Tactical Audio Controller (which is pricey but adds Dolby 7.1 Surround Sound).
Those features include Turtle Beach's Superhuman Hearing, which enhances the sound of incoming players' footsteps and is great for hardcore first-person shooter fans, and Dynamic Chat Boost, which keeps chat-levels audible even when background noise rises. Plus, it lets you independently adjust game and chat volumes.
Add tank-like build-quality to the equation and you have a headset which has become something of a status symbol for those who take their gaming seriously.
Read the full review: Turtle Beach Elite Pro Tournament Headset.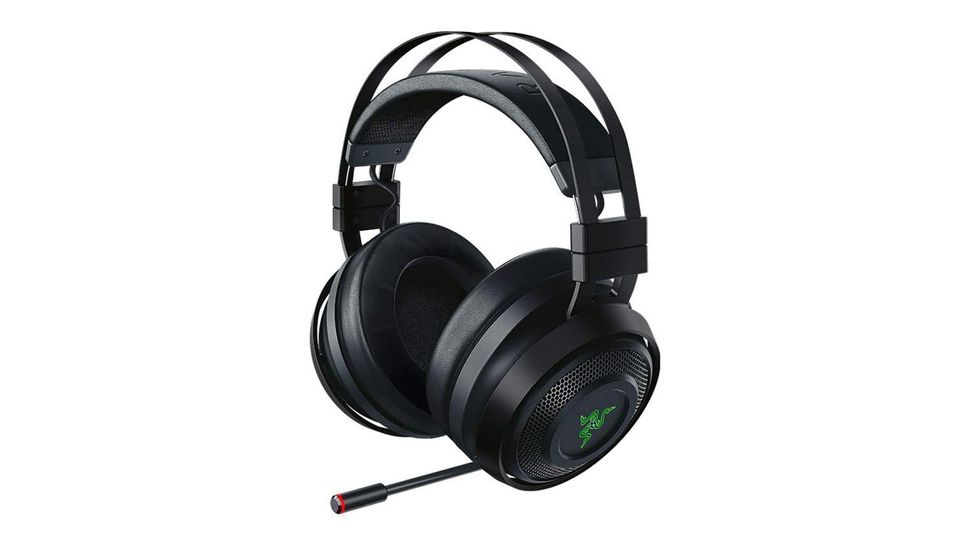 There's an old saying that states "a ship in a harbor is safe, but that is not what ships are built for", and Razer really has pushed the boat out with its Razer Nari Ultimate headset.
The Razer Nari Ultimate is an interesting concept, and something that needs to be tried to be believed. Razer's designed a strong pair of headphones, with a very out-there feature, making the Nari Ultimate the best Xbox One wireless headset on the market.
Check out our Razer Nari Ultimate review.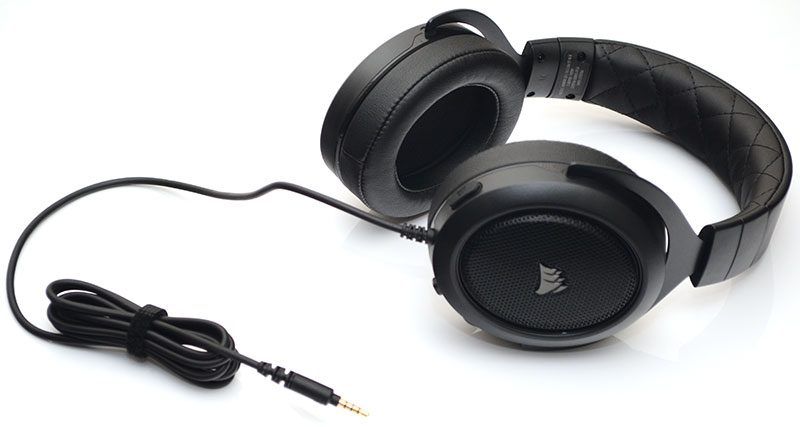 A high-quality, low-cost headset from Corsair, this wired option may be the best budget Xbox One gaming headset on the market. It may only feature stereo sound (instead of surround sound), but it's hardly a noticeable deficit. It produces dynamic sound, and the actual headphones are plush and comfortable. This hardly seems like the budget headset that it is.
Check out our full Corsair HS50 Stereo Gaming Headset review.
The bad news is that Steelseries' flagship wireless headset isn't designed to work with Xbox One natively. The sunnier news is that you can make it work anyway, if you're prepared to put in a bit of graft. And for this set of wireless cans, a bit of graft is worth it.
The trademark sound of the Arctis range is a clear and precise one, with noticeably less exaggerated low-end than most rival models but still plenty of punch when the occasion calls for it. You've also got the best battery charging system on the market here - with two cells supplied, one's charging in the wireless control box while the other's powering your headset so you need never plug in and stop play.
The downside to going off-piste with a headset intended for other hardware is that you're limited to an SP/DIF connection only, and to chat while you play you'll need to use the Xbox app while connected to another device using the Bluetooth connection. Chatty Cathys should look elsewhere then, but if you're just after fantastic wireless sound with a tidy battery solution, look no further.