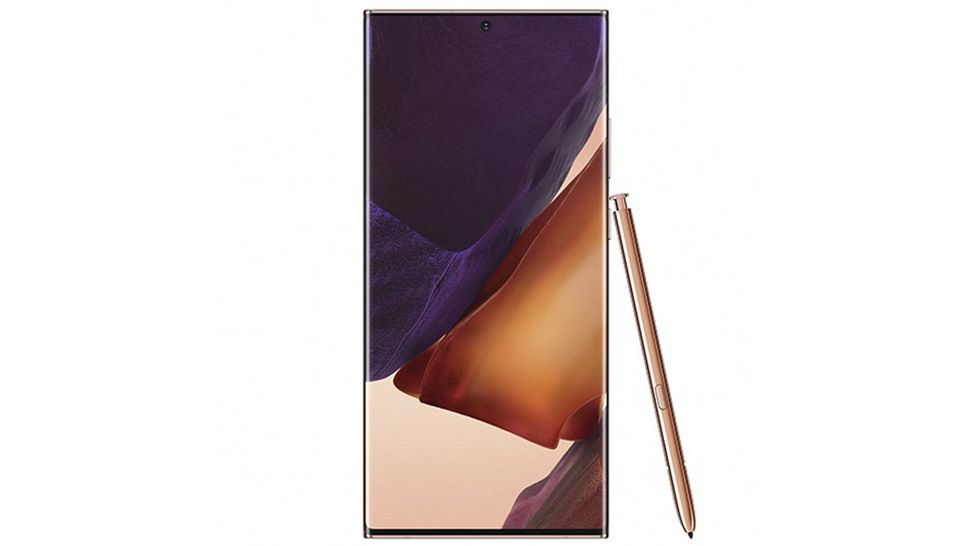 Samsung's latest super-premium smartphone is the Samsung Galaxy Note 20 Ultra, with advanced features, a great-looking screen, and special features for the S Pen stylus which comes included in the phone, that give you added versatile ways to use your device.
Sure it's expensive, and pretty huge, and doesn't actually have all the bells and whistles of the Galaxy S20 Ultra. But those weaknesses are made up for with plenty of advantages.
Screen: The Galaxy Note 20 Ultra has one of the best display's on any smartphone, with a 120Hz refresh rate (at FullHD+ resolution) and the option of QHD+ resolution (at a 60Hz refresh rate) - plus at 6.9 inches there's plenty of space for movies, games and productivity apps.
Camera: The Samsung Galaxy Note 20 Ultra camera is... impressive. With 0.5x ultrawide, 1x regular, 5x optical and 50x digital zoom levels, you can get closer to subjects and still get stunning shots.
Battery life: If the Note 20 Ultra has a slight weak point, it's battery. In the most of the world (basically outside North America) the handset comes with Samsung's Exynos 990 chipset which isn't quite as power efficient - if you push the handset, you'll need to recharge before the day is out.
Mini verdict: This is a real top-end phone with top specs in every sector, so if your budget (and hand) can stretch for it, the Samsung Galaxy Note 20 Ultra is the power and productivity user's phone of choice.
Read more: Samsung Galaxy Note 20 Ultra review
Price comparison: The best Galaxy Note 20 Ultra deals