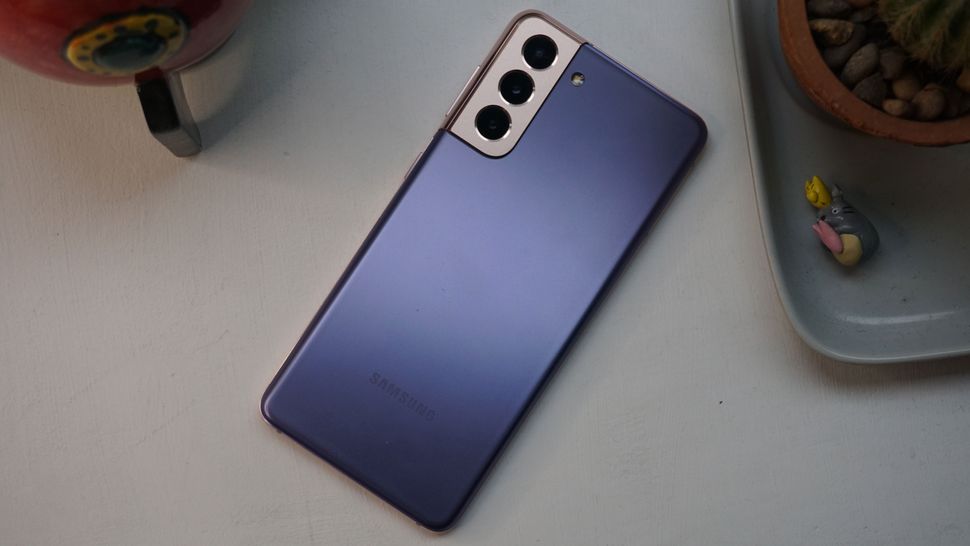 The Samsung Galaxy S21 isn't the height of spec and prowess as its predecessors used to be - the Samsung Galaxy S20 used to sit at the top of this list - and instead Samsung's Ultra handsets are taking the limelight.
The Samsung Galaxy S21 is trying to do something differently, and it is remarkably cheaper than the Galaxy S20 was at launch. It's still a phenomenal smartphone experience, and with a lower price it'll be a top choice for many.
Screen: Much has been said about Samsung's switch to Full HD for the Galaxy S21, but in our testing we didn't notice the knock down in resolution much unless we were testing the phone side by side with a QHD display. With a 120Hz refresh rate and great brightness, the Galaxy S21's screen will satisfy many.
Battery life: The battery life on the Samsung Galaxy S21 will last you a full day from a single charge, and its 4,000mAh cell means you'll get a lot of usage out of the handset without having to recharge the phone.
Camera: The Galaxy S21's camera is much the same as the Galaxy S20, but a few software tweaks have been included from Samsung that make it just that touch better. Overall, this isn't as phenomenal as the Galaxy S21 Ultra but for most just wanting to shoot the odd snap, this will suit you perfectly.
Mini verdict: The Samsung Galaxy S21 will be the perfect smartphone for many with its great mix of solid spec, a great design and the fact it's cheaper than the Galaxy S21 Ultra as well as its predecessors. If you own the Samsung Galaxy S20 we wouldn't recommend buying this, but for others this will be the perfect smartphone.
Read more: Galaxy S21 review
Price comparison:
The best Samsung Galaxy S21 deals
Note: We've yet to review the Samsung Galaxy S21 Plus, but if it's a similar experience to the Galaxy S21 you can expect it to be included in this list in the future.