Most of the flagship phones now deliver a wonderful gaming experience thanks to a combination of immensely powerful processors and graphics chips, and also large, highly responsive screens.
While there are highly specialised gaming phones from companies like Asus, Lenovo and Razer, these are extremely expensive and not currently available in South Africa. We have listed these further below.
But most gamers will be well satisfied by the capabilities of the more traditional handsets like the Samsung Galaxy S20 range and the iPhone 12 Pro. Now topping our list is the uncompromising Samsung Galaxy S21 Ultra powerhouse, but we've added some wallet friendly options to the list, too.
Check back regularly to see the latest models appearing in our line-up.
Best traditional phones for gaming at a glance
Samsung Galaxy S21 Ultra
Apple iPhone 12 Pro
Samsung Galaxy S20 / S20 Plus
LG V60 ThinQ + Dual Screen
Samsung Galaxy S10 / S10 Plus
LG G8X THinQ
Samsung Galaxy Note 10 Lite
Xiaomi Redmi Note 9S
If you're looking for a phone that's great for gaming, and many other things besides, the Samsung Galaxy S21 Ultra is a good choice. It's Samsung's latest top-tier flagship phone, with specs taken up to 11 across the board.
Our main issue with this phone is the reason many people won't buy it - the price. It's an incredibly expensive smartphone and few people will even be able to consider buying it.
If the Galaxy S21 Ultra fits in your budget, though, you'll find it great for gaming with top processing power, and a large, good-looking screen. The top camera smarts are just an extra.
Read our review: Samsung Galaxy S21 Ultra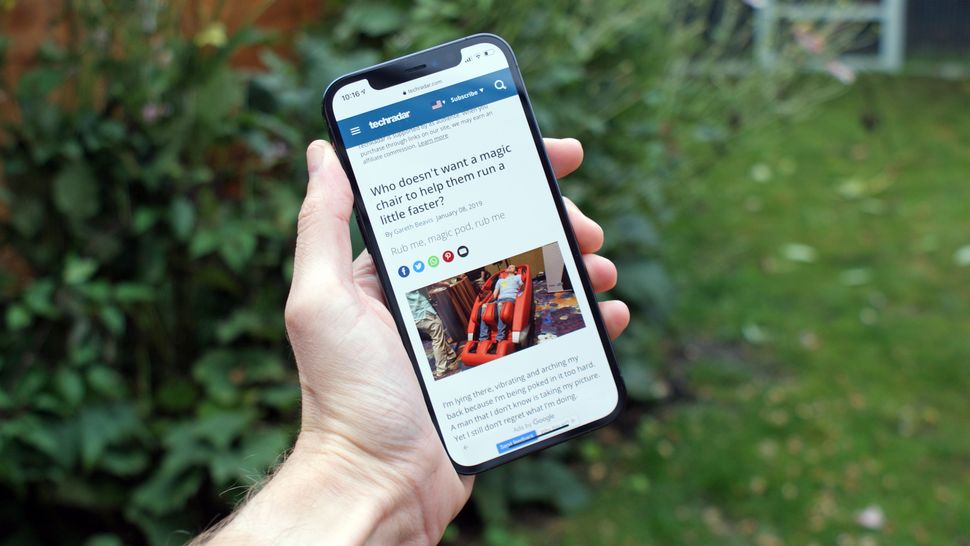 The newest and best iPhone Pro model out there, the iPhone 12 Pro is the best of the Apple bunch right now. Its 6.1-inch display looks fantastic and is just the right size to get the most out of your gaming experience. Backed up by a powerful processor and plenty of storage space, you won't be disappointed by how speedily games run.
There's also no shortage of game options thanks to the App Store having a huge wealth of games available to it, plus the benefits that come from using Apple Arcade for a Netflix-style library of options.
The iPhone 12 Pro is expensive for what you get and 5G isn't really relevant to a lot of users just yet (but will be a huge help gaming in future), but such a purchase will mean that you're future-proofed for a while to come yet.
Read our review: iPhone 12 Pro
The Samsung Galaxy S20 and Samsung Galaxy S20 Plus are obvious inclusions for this list, seeing as how they're the latest entries in the most high-profile Android flagship range around.
They're not just coasting on their name though, these phones really are great for games, thanks in no small part to the top-end computing power at their heart. You get either a Snapdragon 865 chipset if you're in the US, or an Exynos 990 in most other places, and in both cases these are flagship smartphone chipsets.

You also get 8GB of RAM, so not much should slow these phones down. And games will look great on them, as both models have a QHD+ screen with a refresh rate of up to 120Hz. They also pack big batteries, giving you either 4,000mAh or 4,500mAh to play with in the Galaxy S20 and Galaxy S20 Plus respectively.
Read our reviews: Samsung Galaxy S20 | Samsung Galaxy S20 Plus
The LG V60 ThinQ seems like an updated and up-sized version of the LG G8, which popularized the Dual Screen peripheral that makes the V60 stand out from the competition.
In essence, the Dual Screen is an exact copy of the V60's 6.8-inch Full HD Plus (2460 x 1080) display. The software takes a moment to get used to, but you can effectively have two apps running at the same time – handy if, like in the photo above, you want to play games on one screen and watch media on the other.
There is a gaming mode that makes the second screen an input touchpad, leaving the first screen free of fingers, but it's not the most intuitive. There are also a handful of apps, like Google Maps, that can splash across both screens to varying degrees of helpfulness.
Otherwise, the phone is a typically powerful flagship for 2020: Snapdragon 865 chipset, 8GB of RAM, 128GB or 256GB of storage, and it runs Android 10. The 5,000mAh battery is a great addition to keep your gaming going, and the 3.5mm headphone jack is a rarity in phones these days. Overall, a strong pick for gaming and watching media – or both at the same time.
Read our reviews: LG V60 ThinQ review
Don't be too surprised to see Samsung so high on the list. Its latest family of Galaxy S10 smartphones are the first to feature Qualcomm's powerful new Snapdragon 855 chipset, which quickly boosted them to the top of the pack in terms of sheer performance.
But, it's not just the chipset that makes these excellent gaming phones. They have sharp Super AMOLED displays with support for high dynamic range, so you'll get excellent visuals in movies and games alike.
The screen real estate is also expanded, so you have that much more game to look at. With these phones, you're getting both a killer phone and a powerful mobile gaming device in one.
Better still, VR fans can still make use of the new phones with existing Gear VR headsets letting you enjoy the immersive game medium on the phones' crisp displays.
Read our reviews: Samsung Galaxy S10 Plus | Samsung Galaxy S10
LG is one of the most underrated phone brands, despite consistently delivering affordable flagship phones with great specifications and workhorse performance. LG is no slouch in the multimedia department, with superb screens (it makes screens for Apple, after all) and exceptional audio.
For gaming it's got the top-end Qualcomm Snapdragon 855 CPU with the highly regarded Adreno 640 GPU painting the 6.4-inch OLED screen. It's a robust build with Gorilla Glass 6 all round and its IP68 waterproof. Like all high-end LG phones the sound system uses specialised audio decoder chips and amplifiers for exceptional sound through the headphone jack (but this doesn't carry through to Bluetooth headphones, obviously).
And then there's a hidden trump card. The G8X comes standard with a second 6.4-inch screen embedded in a folio-style hard case. By slipping your phone into one side, it powers up the second screen, so you get the benefit of both. This split screen arrangement is LGs answer to the folding screen of competitors, but it works especially well for gaming with controls shifted off the main interface and on to the second screen, where they can be enlarged for better control without obscuring your on-screen action. Inevitably only a handful of games are taking advantage of this right now, but those include Asphalt 9 and Fortnite.
Read more: LG G8X ThinQ review
The Note series might be more closely associated with business than gaming, but the processing power and multimedia granted to discerning business users plays very nicely for gaming too. This includes, for example the massive FHD 6.7-inch AMOLED screen, the ample 6GB of RAM and the generous 4500mAh battery, which is what contributes to a great all-day gaming platform.
The Exynos 9810 CPU runs lighter on battery than the CPU on the full Note 10, but it comes paired with the Mali-G72 MP18 GPU, considered to be amongst the very best graphics chips available in Android phones.
At nearly 200g its a little heavier than some competitors, but it does have a headphone jack.
Read our hands-on review: Samsung Galaxy Note 10 Lite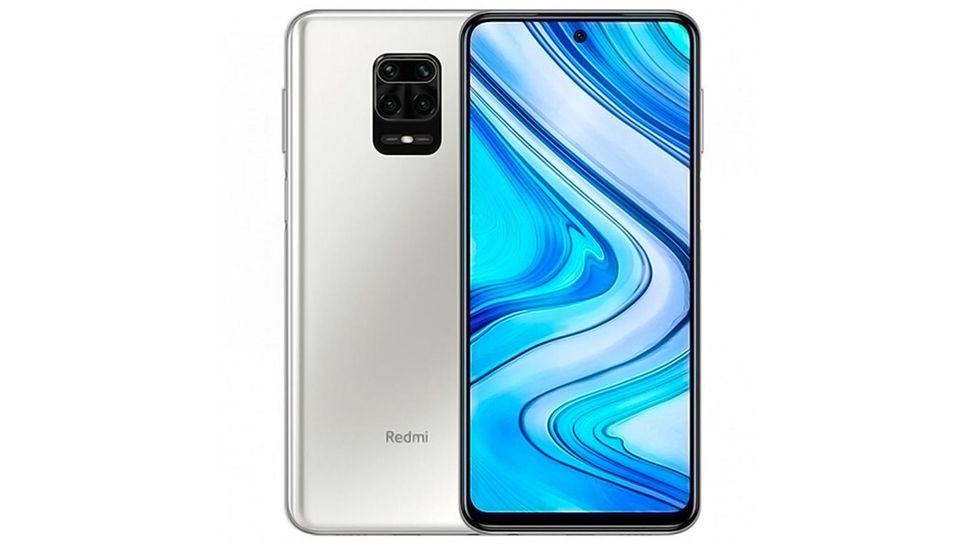 The Redmi Note9S appears on our list as the best bargain buy for mobile gamers on a very tight budget. There's lots for gamers to value here, like the quality combination of the Qualcomm Snapdragon 720G chipset octa-core CPU clocking up to 2.3GHz maximum clock speed and the highly regarded Adreno 618 GPU.
That's rounded out with a very large 6.67-inch screen running at FHD+ resolution, and a very generous 4GB of RAM, and it's backed by a large 5020mAh battery.
It all makes for a superb mobile gaming rig, capable of around 30FPS on the most demanding games like PUBG, Call of Duty and Asphalt 9. It's a good bit heavier than other phones on this list, probably because of the large battery.
Of course, you're still getting a very good quad camera system thrown in here, so it's a great multimedia all-rounder too.
Read more: Xiaomi Redmi Note 9S

Best gaming phones 2021
While today's top-end phones have the processing power and screen quality to produce a great game experience, there are also highly specialised gaming handset who take all that to another, more extreme. level.
Phones like the Nubia Red Magic 5G, Asus ROG Phone 3, Black Shark 2, and Razer Phone 2 are some examples of this. And while these gaming beasts used to be impractical for non-gamers to carry around all day, they have become lighter, thinner and better equipped for everyday tasks too.
None of these mobile gaming rigs are available in South Africa, but the dedicated gamer will likely be shopping online to give themselves this competitive edge.
The first gaming phone from Lenovo, the Legion Phone Duel, matches great gaming-dedicated features with some other top specs and features.
The phone supports 90W fast charging, and has a pop-up camera so the screen remains unbroken. It's also got a top processor and software optimized for use in landscape mode. All of these contribute to make it great for gaming.
Our issues with the phone don't touch its gaming prowess, though its high price, software issues and mediocre camera might affect some.
If you're looking for the best gaming phone right now, this is it; if you're looking for a great smartphone that is also good for playing games, this is a good choice, though you should check the others on this list before buying.
Read our review: Lenovo Legion Phone Duel
The Nubia Red Magic 5G has the world's first 144Hz smartphone screen, which makes it ideal for gaming, as that's a silky smooth refresh rate.
But that's not the only thing that makes this ideal for gaming. In fact, it's designed specifically for this pastime, with shoulder triggers to give you increased control, a fan and a liquid cooling system to keep the handset cool under pressure, a dedicated 'Game Space' to let you customize your gaming experience, and a '4D Shock' feature that adds vibration to games.
That last feature isn't supported by many titles at the time of writing, and nor is the 144Hz display, but if game developers embrace them then this could be one seriously future-proofed phone.
It also supports 5G of course, and has plenty of power. It's only let down slightly by a 1080 x 2340 screen, which isn't among the sharpest around, along with some software bugs and a design that will prove divisive.
Read our review: Nubia Red Magic 5G
The Asus ROG Phone 3 remains a phone with all the perks a mobile gamer needs, including a staggeringly large 6,000mAh battery (for extended gaming sessions), and a slick 144Hz AMOLED screen, in a large 6.59-inch size.
Add to that truly top tier specs, with the combination of a Snapdragon 865 Plus chipset, up to 16GB of RAM and masses of storage, and you can see why the Asus ROG Phone 3 makes our list.
Being designed specifically for gamers, it also has features you won't find on most other phones, such as a clip-on fan, which is generously included in the box, and a range of other accessories (such as a gamepad), which you'll have to buy separately.
There's also built-in software to help you tailor your gaming experience, through, for example, overclocking the already meaty CPU, and adjusting the fan speed.
There are some omissions in the Asus ROG Phone 3, but most of them don't affect gaming. It doesn't have wireless charging or water resistance for example, and the design is sure to be divisive. If all you want your phone for is gaming though, and you either like this design or don't much care, then the Asus ROG Phone 3 is hard to beat.
Read our review: Asus ROG Phone 3
The Black Shark 3 is the best gaming phone from the Xiaomi sub-brand, although it doesn't quite beat its contemporary gaming phones from a few other brands.
The phone is big, bold in design and has LED lights, and its specs are all what you'd expect from a gaming phone - in that, they're top-end. The cameras were surprisingly effective too, especially in low-light settings, though sometimes the optimization could be overzealous.
The reason this phone isn't higher is thanks to its 90Hz refresh rate, which is lower than the other phones higher on this list, and that it doesn't have as many dedicated gaming features as the others either.
Read our review: Black Shark 3
The first Razer Phone was a solid first effort to bring the gamer-specific brand to a mobile device, but it had a few shortcomings that dropped it further down our list. The second version has addressed some and come out with a stronger device for it, though it's still aimed primarily at gamers.
What does that mean? The camera and display aren't nearly as impressive as other phones that cost this much, so casual gamers might want to look elsewhere. But if you're more serious about mobile gaming and can afford it, this is a solid choice.
Outwardly, the Razer Phone 2 hasn't changed much from its predecessor, though it's upgraded to the Snapdragon 845 chip and switched to a glass back for Qi wireless charging. It's also added a slick vapor chamber to cool the device as you game.
At the end of the day, the phone's beefy chipset, 8GB RAM, great speakers, 120hz refresh rate screen and 4,000mAh battery, as well as extensive settings to tweak battery life and performance, make this a great choice for gaming.
Read our review: Razer Phone 2