BEST PHONES FOR ALL USERS
The best budget phones have improved dramatically in the last two years to the point that they easily satisfy the needs of almost every discerning consumer.
Two of the most important features for a top budget phone would the build quality and the price, obviously, but you now also expect flagship screen quality and even 5G on some models, like our new chart topper, the Samsung Galaxy A32.
The Huawei P40 Lite still leads in camera performance, but others have now closed the gap. Leading Chinese phone maker Xiaomi, just recently established in South Africa, already has three spots on our list, including the new Xiaomi Redmi Note 10 Pro.
Not convinced these budget-priced models are for you? Check our list of top smartphones or top Android phones. Otherwise read on to see what great value you could get out of these affordable phones.
Best budget phones
Samsung A32
Xiaomi Redmi Note 9S
Xiaomi Redmi Note 10 Pro
Xiaomi Redmi Note 9
Oppo A74 5G
Huawei P Smart 2021
Huawei P40 Lite
Nokia 5.4
Oppo A53S
Nokia 2.3
---
As the best value phone on this list the A32 needs to tick a lot of boxes, and it does so in style. The build quality is superb and worthy of the prestigious "Galaxy" branding. There are no corners cut that we could find with plenty of processing power and RAM to keep things quick, and the cameras are better than phones costing twice as much, bested only by Huawei's P40 Lite appearing elsewhere on this list. The battery life was excellent, too, running to two full days of typical usage.
But it's the screen which is the standout feature. The excellent 6.4" display is the only AMOLED screen available in this price range, and it comes with 90Hz high refresh rate for smooth scrolling.
And it's now available with a 5G option, which makes it the most affordable 5G phone in South Africa.
FULL REVIEW: Samsung Galaxy A32
One of our new budget-priced champions, the Redmi Note 10 Pro has half a dozen stand-out features, and all delivered for an astoundingly low price. Other manufacturers may have set out to build affordable flagship-grade phones, but the Note 10 Pro achieves that almost incidentally.
The 6.67-inch AMOLED screen, rarely seen on budget phones, is pin-sharp and rated for HDR10. It also has an excellent implementation of a variable high refresh rate screen tech running at a buttery smooth 120Hz by default, and stepping down to 60Hz to save battery when the screen image is static. This likely contributes to the excellent battery performance of nearly two full days, and it also offers fast charging with the supplied 35W charger.
Another rarity is splashproofing on a mid-range phone. This one is rated IP53 and also has the latest Gorilla Glass on the front. Together with class-leading cameras, powerful dual speakers and, gasp, a headphone jack, there is little to fault this full-featured and genuinely affordable handset. And it's a strong showing for the world's second biggest phone maker setting up shop in South Africa.
FULL REVIEW: Xiaomi Redmi Note 10 Pro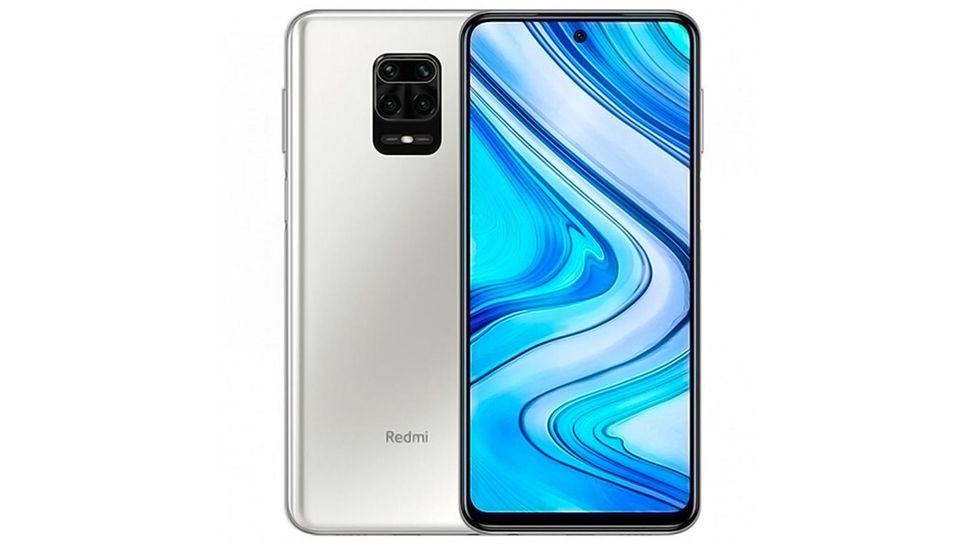 The Redmi Note9S is a lot of phone for one priced below R5000. With specifications that read like a phone costing far more and build quality rivalling the market leaders until recently it topped our list of affordable phones. The properly massive 6.7 inch screen is a delight with rich colours and a decent FHD+ resolution. The processing power, graphics chip and large 50120mAh battery make this a great gaming phone too.
We're a sucker for this arrangement of the recessed power button which doubles as a fingerprint sensor, and the quad camara, although protruding, is positioned so the phone doesn't rock when you're using it on a flat surface. The main camera uses a simplified version of the pixel-binning tech used by upmarket phones for less grainy low light photos. There's Gorilla Glass 5 covering front and back, and there's a decent silicone cover in the box, too.
Our favourite budget phone of the year is, unfortunately, also one of the hardest to find. If it's not readily available from your service provider, you can still buy it online in SA.
FULL REVIEW: Xiaomi Redmi Note9S
Like the Redmi Note 9S at the top of this list in the Note 9 still you're getting excellent build quality and camera performance for an exceptionally low price, but there are two or three differences which knocked it down a peg or two.
It's just a shade thinner and lighter than the Note 9S and it now includes NFC which is crucial if you're big on the tap-to-pay with your phone idea. Otherwise, it sports the same excellent quad camera system both wide angle and macro sensors, unusual at this price point. The processor is the capable, but less prestigious, MediaTek Helio G85, and you go down to 3GB of RAM.
Battery life is still best-in-class, though, and it still adds up to stellar performance for just R4000.
FULL REVIEW: Xiaomi Redmi Note 9
There is little changed from its predecessor, the well-specced and very likeable Oppo A72, but the body shape more strongly resembles the excellent Oppo Reno 5 5G, which scored very high with us for its form factor.
There's 5G added here which makes this nearly the cheapest 5G phone in South Africa (the Samsung Galaxy A32 5G costs less), but the camera set, which was particularly good on the A72, has not been upgraded for the A74, and holds this phone back from placing higher on our list.
What is remarkably effective is the fast charging which outclasses all competitors, even when you're not using the supplied SuperVOOC charger.
FULL REVIEW: Oppo A74 5G
The P SMart has consistently been one of the best sellers in Huawei's phone lineup. Serving as the de facto flagship for its budget range it normally brings together the best of the mature tech on the market, presented at a bargain price.
This year it includes an impressively large 6.67-inch screen, a massive 5000mAh battery and a fingerprint sensor built into the recessed power side button (our preferred arrangement). Its quad camera setup is almost the best on our list, producing superb photos which were pipped only by Huawei's own P40 Lite, also on our list.
Unavoidably, the lack of Google services on Huawei phones, while not an insurmountable problem, knocks this phone down our list, but the fundamentals of this phone are still excellent for the price.
FULL REVIEW: Huawei P Smart 2021
As the first Huawei product to launch in South Africa without Google services the P40 Lite had a lot to prove. The biggest challenge is getting up and running without Google's Play store. It's a steep learning curve, make no mistake, from tracking down, installing (and often hacking) the core apps you need to be productive to finding replacements for all the Google services you take for granted (Google Maps, Drive, Gmail and more).
But get through that and you'll find a fantastic performer running lean and clean Android beneath it all.
It feels wonderfully compact for a 6.4" screen format, with generous horsepower for the price, including a whopping 6GB of RAM and the highly regarded Mali G52 graphics chip. The recessed power button doubles as a fingerprint scanner, something we think works very well indeed.
It's got five cameras sensors in all, including four on the back, and we got superb results from all them. Certainly, the camera AI easily outclassed all rivals at this price. Unsurprisingly, then, this handset also appears on our top camera phones listing, amongst phones costing more than double the price. A 5G model is now also available making this one of the most affordable 5G phone in South Africa.
FULL REVIEW: Huawei P40 Lite
There is nothing especially compelling in the specifications of the Nokia 5.4, although it has still got a decent Qualcomm CPU, a very decent 4GB of RAM and an upgraded 48MP camera.
Unusually for this list the Nokia 5.4 makes the cut largely because of its fantastic design. The style, shape and build quality of its polycarbonate body and the distinctive ring of quad camera sensors on the back make it stand out from the crowd. It's a triumph of Nordic sensibility, is wonderfully light and feels fantastic in hand.
The clincher was Nokias faithful use of the the Android One operating system. This Google's way of saying that the OS is as close as possible to neat-and-clean original Android, and not cluttered with cosmetic overlays and rubbish apps pre-installed. This has important implications: it means you're amongst the first to receive OS upgrades and security fixes.
FULL REVIEW: Nokia 5.4
The launch of the Oppo A53S in South Africa passed almost unnoticed amid the noise created by the launch of the latest fruit phone, which is a tragedy given how well this budget offering held up in testing.
It is the only budget priced phone we could find with a higher-than-average screen refresh rate of 90Hz: a feature found only on top end phones which makes scrolling buttery smooth. We were also impressed with the power of the Qualcomm Snapdragon 460 processor which, combined with a generous helping of 4GB of RAM, kept things flying while the 5000mAh battery lasted nearly a full two days.
But the big win is in the camera setup with a 13MP main sensor which produced beautifully sharp, colour-balanced photos to challenge those of the best phone cameras on our list.
FULL REVIEW: Oppo A53
The 2.3 is a very worthy successor to last year's model, the 2.2, which seriously impressed with its large screen, above average camera and excellent build quality. We're pleased that all the same characteristics are abundantly in evidence on the 2.3.
This time the body is finished in elegant metallic emerald green over a tough aluminium chassis. The screen is even bigger than before at 6.2 inches, and glossy and sharp enough to pass for a much more upmarket model. Using the clean and efficient Android One OS version means regular, early updates too.