The iPhone XR is an interesting handset. There's lot to like about it but at the same time, it makes you wonder if Apple could have chosen a different recipe to either bring the price lower, such as using last year's A11 processor which is still incredibly fast, or offer something more high-end, such as an OLED screen.
At AED 3,179, it's not a cheap phone by any means. It is Apple's cheapest offering for a phone that's based on their modern vision of a phone but we live in a world where you can get flagship Android phones with (arguably) better components for lower than what Apple is charging for the iPhone XR.
But this is not an Android phone and iPhone users like sticking to the iPhone. And for that set of users, the iPhone XR checks the right boxes. Users of iPhone 7 or older will be excited to get onboard the new iPhone X-like experience without paying the price of an iPhone X.
Should I buy it?
If you're looking for confirmation that you're not going to lose out massively by going for the cheaper iPhone, we can confirm you'll be fine. Yes, you won't be able to stretch the handset to the absolute limits of iPhone performance, but for most that won't be an issue.
If you want the very best camera though, and you really crave the wow-factor that comes with an awesome portrait mode snap, then this might not be enough phone for you.
Equally, if luxury and the very best-looking iPhone is what you need, the again you should probably upgrade to the XS range.
Who's it for?
The person that will enjoy the iPhone XR is someone that's due an upgrade or is struggling along with an iPhone 6S or iPhone 7 and wants to future-proof themselves a little.
The speed and camera will be an upgrade, the battery life a welcome salve and the overall design a step forward. With a range of colors on offer, this is the more budget- and fashion-conscious iPhone buyer's handset of choice.
Not convinced this is the phone for you? Try one of these instead:
iPhone XS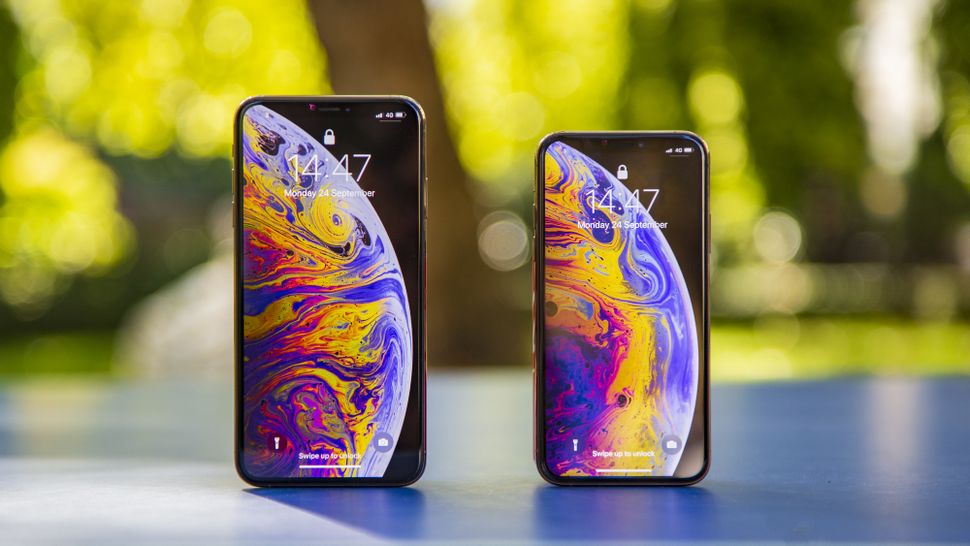 The obvious next step in terms of choice to the iPhone XR is the XS - or the XS Max if you're after a bigger screen.
The cost is higher, certainly (in fact, a third more than this phone) but does bring a premium feel and the much-mentioned better camera we talked about above. One for the 'hard' iPhone fan who only wants the best and doesn't like to balance cost with performance.
iPhone 8
If you want to be a little more future proofed, then the iPhone 8 is stronger, longer lasting and comes in a nattier color than the iPhone 7.
Shape wise it's identical, so don't expect too much change here - but if you're reading this review as someone that doesn't want to spend too much on an iPhone you won't find too much of a performance disadvantage, and you'll even get a decent portrait mode if you plump for the 8 Plus.
Samsung Galaxy S9
A little left-field as a choice, given few people switch across - but those that we know who have jumped to the S9 from an older iPhone have managed it surprisingly easily.
The cost is a touch lower now than the iPhone XR, the camera better and the screen technology a lovely, fancy OLED mix. It's not the most impressive Samsung in years, but if you've never experienced one before you could well be blown away if you don't mind the idea of trying something different.
First reviewed October 2018