In the information age, no building is complete without only the best wireless router, a title that has recently taken on new meaning, thanks to efforts from companies like Google, Netgear and Linksys who've begun to bring wireless mesh systems to market.
At the same time, there are a ton of routers of countless types and brands to choose from. It's for that reason we've gone hands-on with a wide range of hardware to find the top wireless routers below, each of which has been thoroughly tested prior to its inclusion.
Asus RT-AC88U
Netgear Nighthawk
Linksys WRT1900ACS
Gone is the seemingly distant past of Wi-Fi range extenders. It's clear now that wireless mesh systems are the way of the future, the most notable of which is Google Wifi. A hub-based router that's as easy to set up as scanning a QR code, Google Wifi is more than your basic, run-of-the mill home router. It is instead a pricey testament to the lackluster capabilities of its predecessors, which failed to exhibit nearly as impressive range as Google Wifi.
Read the full review: Google Wifi
Unlike Google Wi-Fi, the Netgear Orbi wireless mesh system ships with two units rather than three: a router and a satellite, much like a cell phone signal booster. It's expensive, but once you get past the price, you'll see that the price tag is justified. Its simple setup, requiring little more than being plugged into a modem and a spare wall adaptor, makes the Orbi accessible to say the least. Add that to its stately performance and you'll see why we love it so much.
Read full review: Netgear Orbi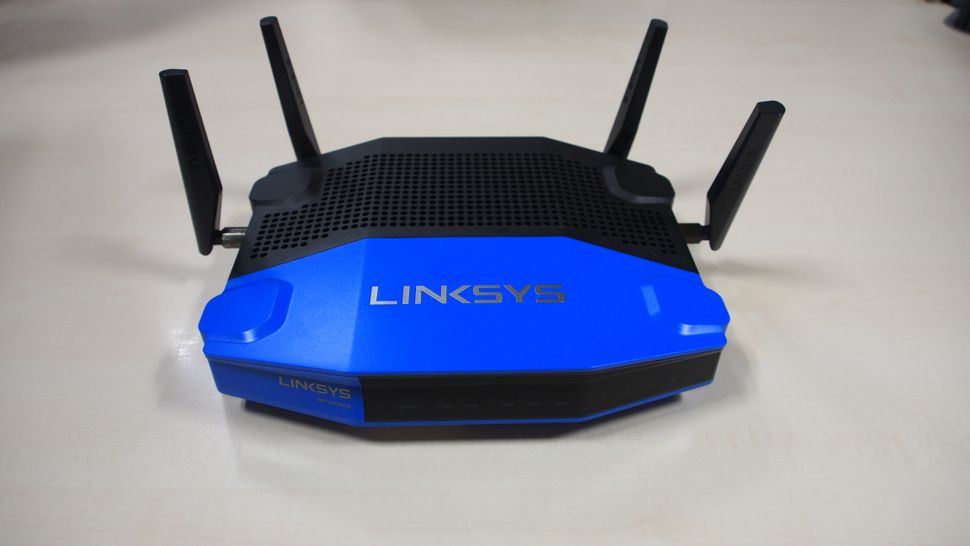 The antithesis to wireless mesh systems, the Linksys WRT 3200 ACM doesn't boast a particularly flashy design. However, by compromising in the looks department, Linksys was able to pull off a versatile wireless router aimed at traditional PC enthusiasts. Giving you boundless control over your wireless network connections, whether you want to toggle on and off guest connections or prioritize media devices, the WRT 3200 ACM has you covered.
Read the full review: Linksys WRT 3200 ACM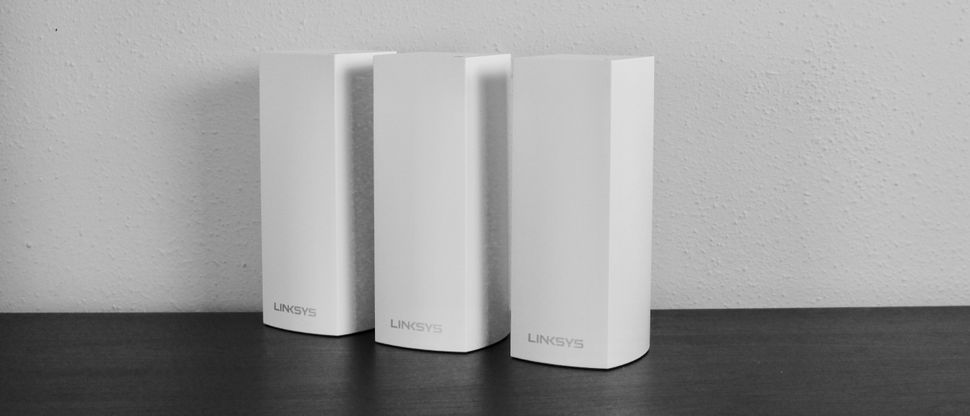 Like Google Wifi and Netgear Orbi, Linksys is fighting the good fight to keep wireless routers simple. Although it costs a bit more to use than those aforementioned mesh systems, the Linksys Velop is easily configured in about five minutes, thanks to the companion app you can get via either the App Store or Google Play. It cuts out the middleman, i.e. Wi-Fi extenders, in favor of a seamless wireless internet that will cover the whole house without requiring you – the user – to constantly switch networks as you enter another room.
Read the full review: Linksys Velop
When it's not busy shaking up the gaming laptop space (opens in new tab), Asus is changing wireless networking as we know it with high-end routers just as suited for gaming as they are for everything else – the RT-AC88U is no exception. Outfitted with the top-of-the-line 802.11ac spec, Asus's quad-antenna whale of a router is made better only by its inclusion of NitroQAM technology, which is designed to allow for 4K video streaming and online gaming to take place simultaneously under the same roof.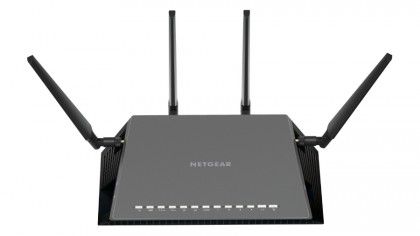 If routers had a fashion contest, Netgear's D7800 would be among the top contenders. Its solid black finish is complemented by a quartet of antennas. Plus it's damn fast and bettered by its inclusion of a duo of USB ports paired with an eSATA connector. The outfitted software isn't too shoddy either; a simple Dynamic QOS system makes it a breeze to govern a multitude of devices on a single home network.
Joe Osborne and Gabe Carey have also contributed to this article