Summer Game Fest 2021 officially kicked off on June 10, with a world premiere showcase that was packed with announcements, reveals and trailers - including one huge world premiere. But this showcase was only the start of Summer Game Fest, with Geoff Keighley's season of gaming promising to be full of even more exclusive announcements, new games and interesting insights on the future of video games in general.
This is the second year Summer Game Fest has taken place, with the gaming celebration debuting in 2020. But this year's Summer Game Fest is set to be bigger than ever, and will feature a bunch of digital live stream showcases from a range of notable publishers and developers including PlayStation, Xbox, Ubisoft and Bandai Namco that will continue throughout June.
So what can we expect from Summer Game Fest 2021? Read on to find out all the dates and times you'll need, and what has been announced so far.
Make sure to check out our guide to E3 2021 too.
Summer Game Fest 2021
Key announcements so far
Summer Game Fest: Kickoff Live impressions
Summer Game Fest was kicked off on June 10 with the Summer Game Fest: Kickoff Live showcase. The showcase was packed with announcements, trailers and reveals and, while not all of them were particularly awe-inspiring, there were some standouts.
The biggest 'surprise' of the night was the reveal of a full-length Elden Ring trailer, which gave us our best look yet at the collaboration between George R.R. Martin and FromSoftware and a release date: January 21, 2022. The game hadn't been shown since it's initial reveal at E3 2019, so it was quite the scoop for the Summer Game Fest to get.
There was also the official announcement of the Borderland's spin-off, Tiny Tina's Wonderlands, which is a standalone title based around (you guessed it) Tiny Tina. This standalone title is releasing in early 2022 and has a star-studded cast that includes Andy Samberg and Will Arnett.
We also got the news that a Death Stranding Director's Cut is coming to PS5, with a full reveal to take place "in just a few weeks".
We also heard more about Call of Duty Warzone: Season 4, got a glimpse of Overwatch 2's redesigned characters and Giancarlo Esposito even popped by to talk about his role in Far Cry 6.
Overall, while there wasn't the breadth of big announcements that we hoped for, the Elden Ring reveal more than made up for it.
Summer Game Fest 2021 schedule
June 13
Xbox and Bethesda Games Showcase
The Xbox and Bethesda games showcase delivered 30 games, 27 of which are coming to Xbox Game Pass.
The showcase brought us new IP such as Contraband from Avalanche Studios and Redfall from Arkane Austin, as well as updates on key titles like Halo Infinite and Starfield. Microsoft also revealed Obsidian is developing Outer Worlds 2 - which will be an Xbox exclusive - and Forza Horizon 5 was revealed, and will be available on November 9.
The bumper 90 minutes show is well worth a watch if you missed out, so check it out in the video above.
Square Enix Presents
The biggest announcement from Square Enix Presents was the reveal of Marvel's Guardians of the Galaxy, which sees you play as Star-Lord. We also got a September release date for Life is Strange Remastered Collection and a closer look at Babylon's Fall.
Back 4 Blood PVP Showcase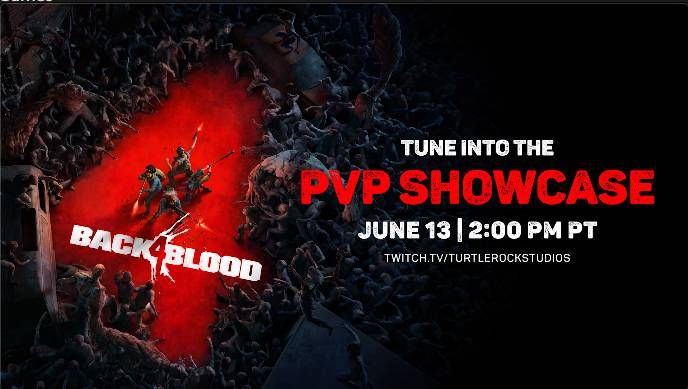 Back 4 Blood's PVP Swarm mode will see teams of four taking turns playing as the Ridden and Cleaners. These are "best of three" matches, with points being gained for how long a team stays alive as the Cleaners - with the playable space shrinking as the match progressing and making survival even harder.
June 16 to June 22
Steam Next Fest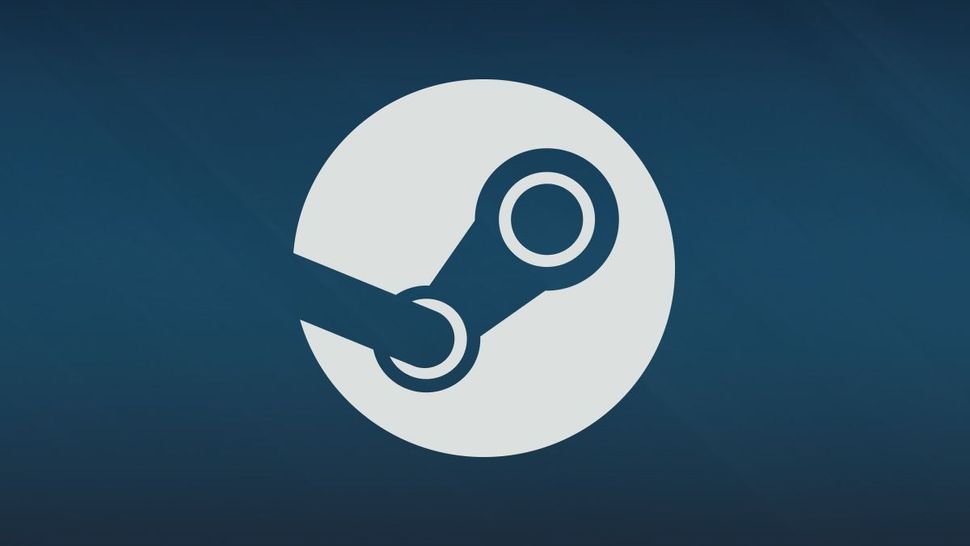 Time: 10am PT / 1pm ET / 6pm BST
Date: June 16

Steam Next Fest (formerly Steam Game Festival) is a multi-day celebration of upcoming Steam games, featuring hundreds of demoes. It kicks off on June 16 at 10am PT / 1pm ET / 6pm BST (or June 17 at 3am AEST).
Xbox Games Showcase Extended
Time: 10am PT / 1pm ET / 6pm BST
Date: June 17

This special Xbox showcase will feature conversations with developers from studios like Double Fine, Obsidian, Ninja Theory, Rare, and Microsoft's dev partners from around the world.

While we're not expecting any new games to be announced, we could get some more details on titles that weren't present during Microsoft's E3 show.
What is Summer Game Fest?
Summer Game Fest is a season of digital events from game publishers and developers. Summer Game Fest isn't exactly an event - though the Kickoff Live show is - instead it's an overarching umbrella that encompasses many different publisher live streams.
Summer Game Fest was set up by The Game Awards host Geoff Keighley and made its debut in 2020 – filling in the gap left by E3 2020. Last year's Summer Game Fest was an online season of events bringing together 16 of the industry's largest publishers, including Microsoft, Sony, Activision, Valve, Bethesda and Blizzard in a four-month cavalcade of news, trailers and game demos.
From May until August, the Summer Game Fest partnered with these publishers to release updates on game projects and announce new titles across social media platforms, as well as providing playable demos for attendees – Microsoft shared a staggering "between 75 and 100" game demos in total.
This year's Summer Game Fest is set to be more "condensed", according to Keighley. While we know that the festival kicks off on June 10, there's currently no end date.
This will be the first year we see E3 and Summer Game Fest taking place in the same timeframe, so it will be interesting to see which publishers and developers choose to showcase at E3 and which choose to do so at Summer Game Fest - and which do both.
Summer Game Fest lineup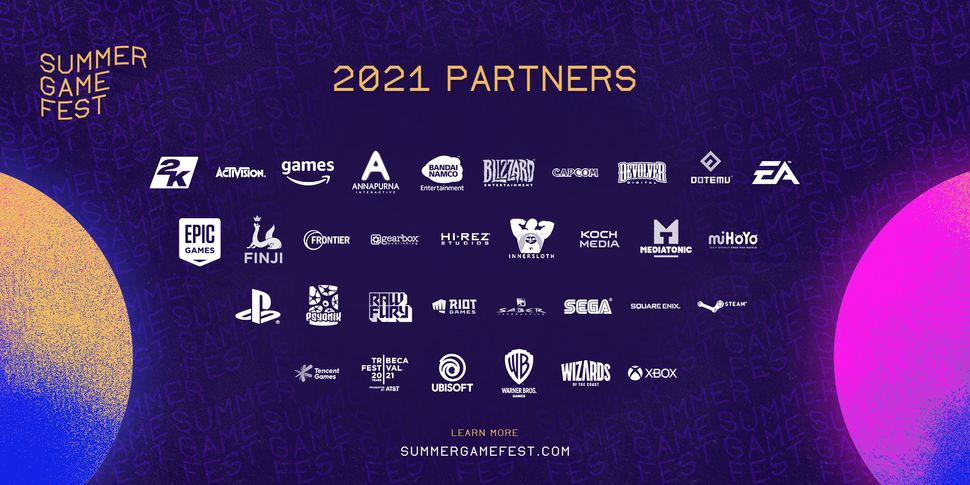 More than 25 publishers, platforms and partners will be contributing content or hosting an event at this year's Summer Game Fest - with more to be announced. Confirmed partners include PlayStation (which is noticeably absent from E3), Bandai Namco, Activision, Xbox, EA, Epic Games and more. You can see the list of confirmed partners above.
What happened at Summer Game Fest 2020?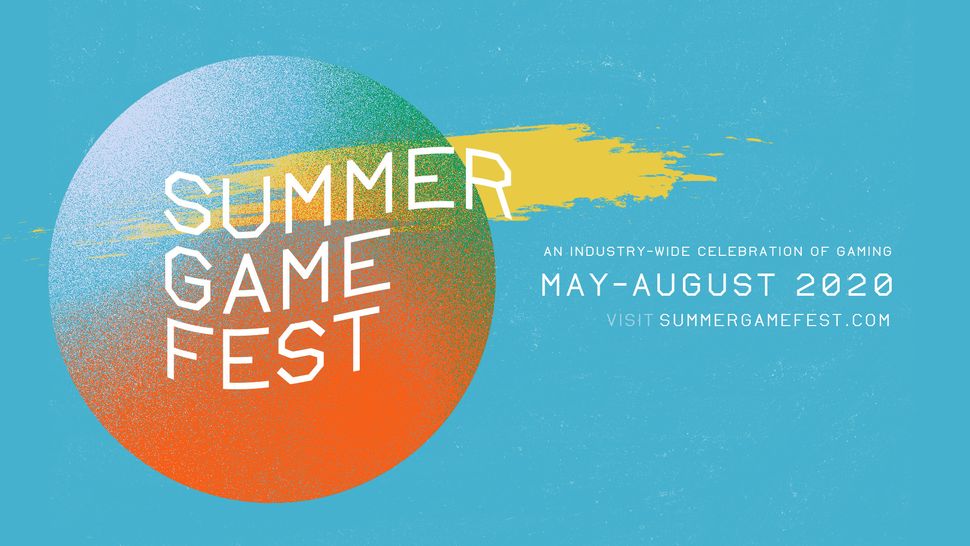 Last year's Summer Game Fest spanned several months, with the season of gaming encompassing some huge PS5 and Xbox Series X announcements.
As part of the festival, PlayStation unveiled a sleuth of upcoming PS5 games - and the console's design for the first time - while Microsoft debuted Halo Infinite gameplay for the first time as well, as a bunch of upcoming Xbox Series X games.
Summer Game Fest 2020 also saw the announcement of the likes of Crash Bandicoot 4: It's About Time and Star Wars Squadrons, while we got a closer look at Assassin's Creed Valhalla and Cyberpunk 2077 ahead of their release too.