Live
Qualcomm Snapdragon Summit 2021 live blog: new gaming device and Snapdragon 8cx
We were live for day 2 of Snapdragon Summit 2021
By James Peckham published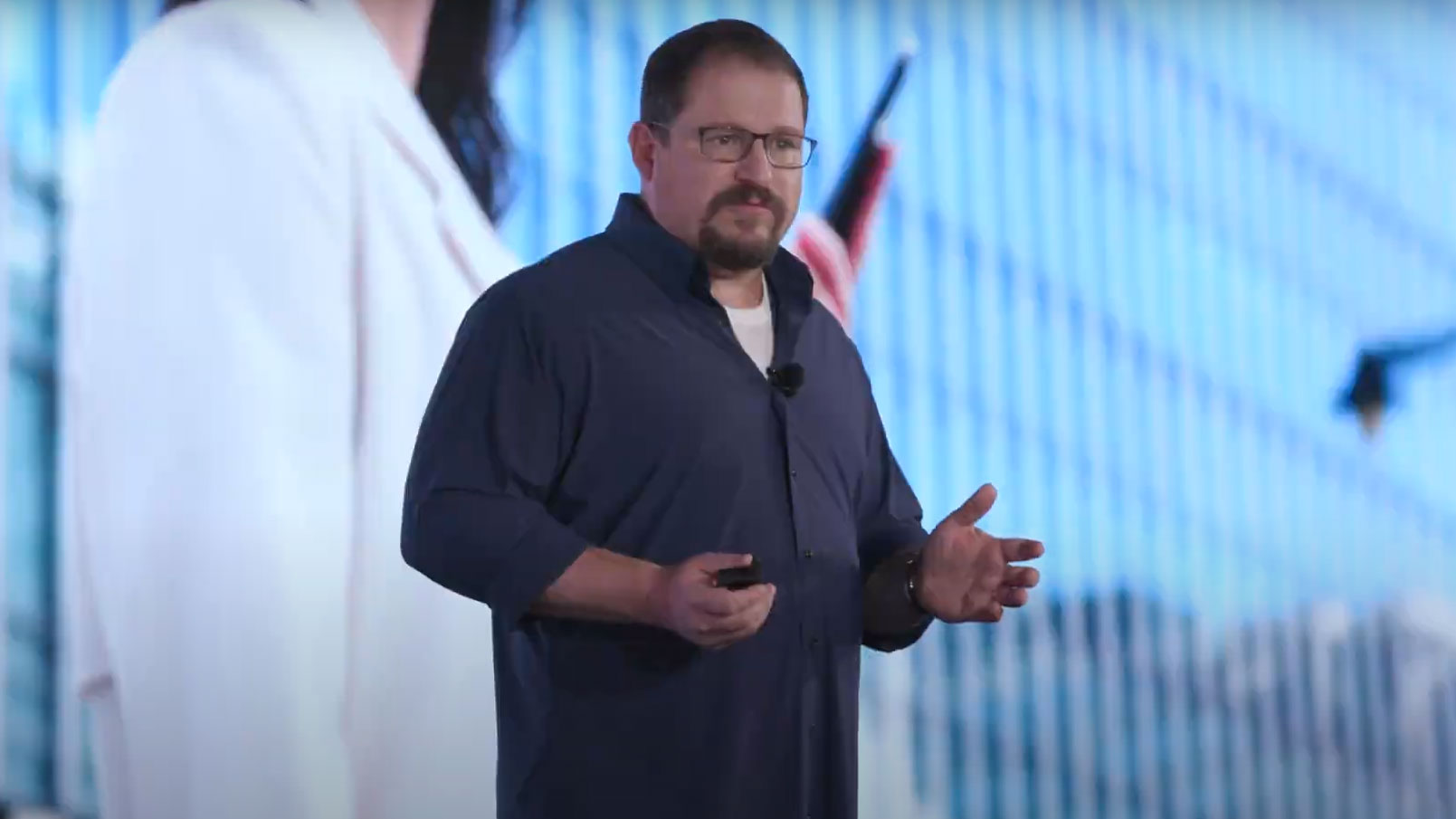 Some of the biggest upcoming phones of 2022 are likely to feature the next-gen Qualcomm Snapdragon 8 Gen 1 chipset that was revealed at Tech Summit 2021, but that's not all we heard about at the show.
The keynotes for Tech Summit 2021 are now over. We've heard about the company's new Snapdragon 8cx platform for laptops, as well as a new Nintendo Switch-like gaming dev kit for mobile gaming developers.
Flights and accommodation for this launch event were funded by Qualcomm, but the views reflect the writer's own independent opinion.
Below you'll find all the biggest announcements from Qualcomm's Snapdragon Summit 2021, and that is followed by our live blog so you can see how each of the keynotes went down.
Refresh
Welcome to our Tech Summit 2021 coverage where you'll be among the first to hear about everything that happens at today's keynote.
If you're interested in what features may debut on 2022 Android smartphones, this is the place to be. We expect this next chipset to feature in flagship handsets from a variety of top-end phone makers.
Qualcomm has confirmed it will reveal its new premium tier mobile platform today, although we don't know its name. Qualcomm says we can also expect announcements in "AI, gaming, and connectivity".
You can watch along with the big keynote using the YouTube embed below. The event is set to start at 3PM PST / 6PM EST / 11PM GMT (or 10AM AEDT on Wednesday, December 1).
Expect this live blog to fully kick into gear when we start to hear announcements on stage from Qualcomm. We'll be typing as fast as we can to give you the latest from the show.
Over 60 phones used the Snapdragon 888 platform that was revealed in 2020, and that includes a lot of big name devices. A lot of those devices then went on to feature in our ranking of the world's very best smartphones.
The Samsung Galaxy S21 series, Asus Rog Phone 5, OnePlus 9 Pro, Xiaomi Mi 11 series, Sony Xperia 1 III, Oppo Find X3 Pro, ZTE Axon 30 Ultra, Samsung Galaxy Z Fold 3, Galaxy Z Flip 3 and many other devices featured that chipset.
Logically, we'd expect 2022's best smartphones to also feature this next-gen platform... when they're revealed. Whether we'll hear from any of those manufacturers today remains to be seen.
2021 has to be a big year for Qualcomm as it has seen tough competition throughout the last 12 months. The new MediaTek 9000 Dimensity SoC was revealed less than two weeks ago, and many have agreed it seems like a major step up for that brand that has traditionally lagged a little behind Qualcomm's technology.
The iPhone chipset - that's the A15 Bionic - has proved strong in the iPhone 13 series, and Google's new Pixel 6 and Pixel 6 Pro both feature the company's first attempt at its own chipset. That's called the Tensor, and it likely means Google won't be using the new Qualcomm chipset in its 2022 devices.
Lots is changing within the chipset space, so Qualcomm will likely be looking to today to make a serious impact with its announcements.
Apologies for the delay, we've just got into the room ready for the event to start. It hasn't started yet, so bare with us while we wait for the big launch to begin.
Before the event starts, we can introduce you to our coverage of the big event. We've learned lots about the new Qualcomm Snapdragon 8 Gen 1, which is the name of the new platform.
You can read more about the chipset in its full form below, and we'll have more updates coming live as the event gets underway.
Here we go, the music has started and the event is about to begin. We'll be talking you through everything as it happens on stage, but here's a reminder to check out our full coverage of the Snapdragon 8 Gen 1 below.
Don McGuire, SVP and Chief Marketing Officer of Qualcomm has just taken to the stage, and he's talking about how happy he is to be running live events again.
This does feel odd being at an actual tech launch again after almost two years of virtual launches.
McGuire is talking us through how the Snapdragon brand is the number one global smartphone mobile processor brand. On stage, we can see adverts for the OnePlus 9, Oppo Find X3 Pro, Samsung phones, Xiaomi phones, Redmi phones and Black Shark.
Could that be a hint at where the Snapdragon 8 Gen 1 will be next year? It could be, but we've yet to hear anything official from any brands.
Why isn't this new chipset called the Snapdragon 898? Qualcomm is changing it up in 2021, and we've spoken directly to a few of the company's representatives about why this has changed.
Lightning-fast connectivity, cutting-edge performance and immersive experiences are the three main pillars of today's announcement. That's according to Cristiano Amon, Qualcomm's CEO who is talking on stage right now.
Most of this is prelude so far, so we're going to talk more about this name for the next-gen chipset. So why has this happened, and why is now the right time for Qualcomm to do this?
Ziad Asghar, VP of Product Management at Qualcomm, told TechRadar, "People know that 8 is basically the highest tier that we have. So we thought let's simplify this – let's call it the Snapdragon 8.
"This one will be called the Snapdragon 8 Gen 1, and then as we go further we'll call it Gen 2, Gen 3 and so on. I think it really simplifies it, and you don't have to remember three numbers."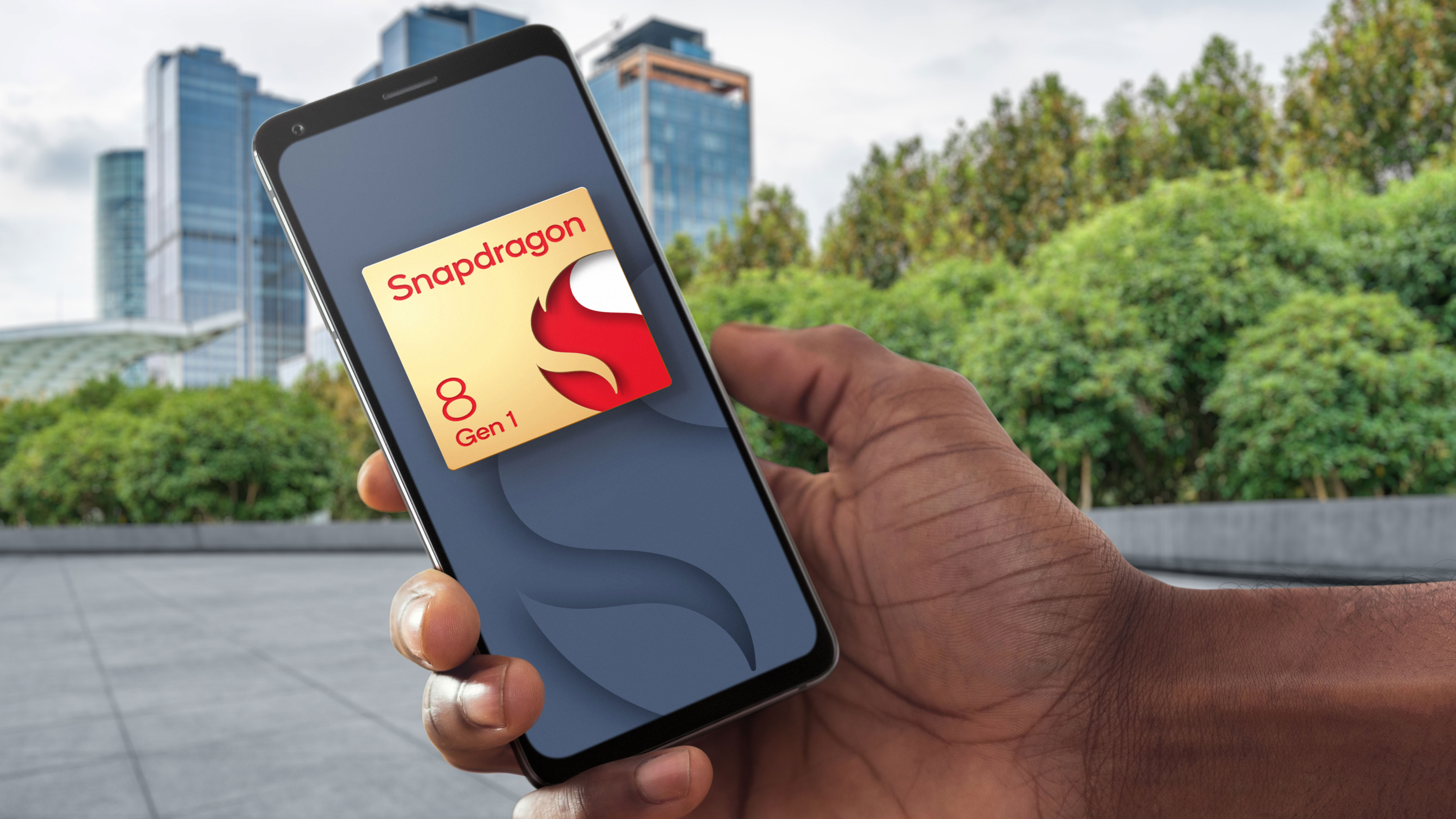 Debra Marich, Senior Director of Product Marketing at Qualcomm, told TechRadar during a briefing for the new chipset, "We're strengthening our Snapdragon brand as a standalone product brand for consumers, and we'll be leveraging the equity we've built in the last Snapdragon brand for the pas