While we'd love to just recommend one camera phone and call it a day, this niche in the handset market is more complicated. The best camera phone won't be the same for everyone, as different phones take very different approaches to photography, and that's why this guide includes a full list of options.
Do you want the lens overload and extensive zoom of the Samsung Galaxy S21 Ultra? The point and shoot simplicity of the iPhone 12? Or maybe something that offers a great camera experience but doesn't break bank in the process? The newly released Huawei Nova 9 does just that.
Perhaps you want to get in close with macro shots, or maybe you're more interested in selfies. Then there are other considerations like megapixel counts, low light performance, and most importantly, your budget- you might not want to spend all your salary on a phone.
These are all things to consider when buying, so the choice can be overwhelming. But to help you decide we've put this guide together, highlighting the very best camera phones overall. These won't all fit everyone equally, but we've included an overview of each, so you can see their strengths and weaknesses and make an informed decision.
If you just want the best of the best though, we've got you covered there too, as this list is ranked according to our own personal preference, so you'll find our star pick in the number one slot.
If nothing seems right just yet, make sure to check back soon. New phones are being unveiled and added to the list all the time. For example, the iPhone 13 is expected later in 2021 and the Huawei P50 range is rumored to have the biggest camera sensor found in a phone.
Best camera phones of 2021 in the UAE, Saudi Arabia and the rest of the Middle East
The newest entry on our list is Huawei's latest smartphone, the Huawei Nova 9 that offers two excellent cameras at a great price. The primary camera features a 50MP sensor, which uses RYYB (red yellow yellow blue) sub-pixel formation. Huawei claims this makes its cameras better able to handle dark scenes like a champion.
The Huawei Nova 9 also features a 32MP selfie camera with 4K video capture and AI image stabilization which is great for users that like to vlog. Continuous front/rear recording allows you to switch between the front and back cameras easily allowing the user to create creative content.
There's also an ultra-wide camera, a depth sensor and a macro camera that lets you get as close as 4cm. You can also simultaneously record using the main camera and the ultra-wide letting you showcase the big picture along with the details.
The rest of the phone is also excellent with a beautiful design that's just 7.77mm thin and a 6.57-inch 120Hz OLED display. Combined with a large 4,300mAh battery and a price tag of just AED 1,799, the Huawei Nova 9 is an excellent overall phone with a fantastic camera.
While the Samsung Galaxy S20 Ultra's camera didn't quite deliver on its promise, the Samsung Galaxy S21 Ultra's very much does.
As with everything in the S21 Ultra, the camera is top-end, with a 108MP f/1.8 main snapper, a 12MP f/2.2 ultra-wide one, and – in a move that's pretty much unheard of on phones – two telephoto cameras. These are both 10MP, but one has an f/2.4 aperture and allows for 3x optical zoom, while the other has an f/4.9 aperture and allows for a massive 10x optical zoom.
And the results are as impressive as the numbers – so much so that we labeled this the best camera zoom on a phone in our Samsung Galaxy S21 Ultra review.
Non-zoomed shots look great too, though sometimes not as good as the best rivals. But coupled with a wealth of camera modes, including new additions like Director's View (which lets you shoot video with both the front and rear cameras at the same time), along with a highly capable 40MP front-facing camera, this makes for a smartphone photographer's dream.
Read our full Samsung Galaxy S21 Ultra review
You might be surprised to see the Huawei Mate 40 Pro here – after all, it's a phone that we only gave 3.5 stars to, and it's nowhere near our best smartphone list. But the reason we can't rank it higher in general is everything to do with its limited app situation (due to not having access to the Google Play Store) and nothing to do with its cameras.
In fact, its cameras are exceptional. It has a 50MP f/1.9 main camera, a 12MP f/3.4 periscope one (with 5x optical zoom), and a 20MP f/1.8 ultra-wide one.
While that's not quite as many lenses as some rivals, it's got all the most important kinds accounted for, and they all perform very well.
From portrait shots to wide landscapes, zoomed photos, and close up subjects, we found in our review that the Huawei Mate 40 Pro could cope brilliantly with just about every kind of photo. It even does a great job in low-light conditions.
And while our focus is the rear snappers, the Huawei Mate 40 Pro also has a decent setup on the front, with a 13MP f/2.4 camera joined by a time-of-flight (ToF) sensor for sensing depth.
There are loads of photography modes and tools available on the Huawei Mate 40 Pro as well, from a light painting feature to a dedicated moon photography mode.
Read our full Huawei Mate 40 Pro review
The iPhone 12 Pro Max isn't the best smartphone, but it is very close to being the best camera phone. It includes a 12MP f/1.6 main snapper, a 12MP f/2.2 telephoto one (with 2.5x optical zoom), a 12MP f/2.4 ultra-wide one, and even a LiDAR scanner, which enables Night Mode portraits.
In fact night – and low light in general – is something the iPhone 12 Pro Max has far less issue with than most smartphones, thanks in part to a large sensor that can take in a lot of light. Night Mode is also usable with both the main and ultra-wide sensor, so you're not limited in the types of photos you can take at night.
Smart HDR 3 meanwhile is a new feature for the range which combines multiple exposures to create the best picture possible – which is something that can benefit your shots no matter what the light is like.
The onboard editing options are great too, and with Dolby Vision supported for videos it's not just stills that the iPhone 12 Pro Max excels at.
All in all it's an excellent setup, with every lens performing well. This is only a slightly better camera phone than the iPhone 12 Pro, but it still has the edge, making it the best iPhone for photography.
Read our full iPhone 12 Pro Max review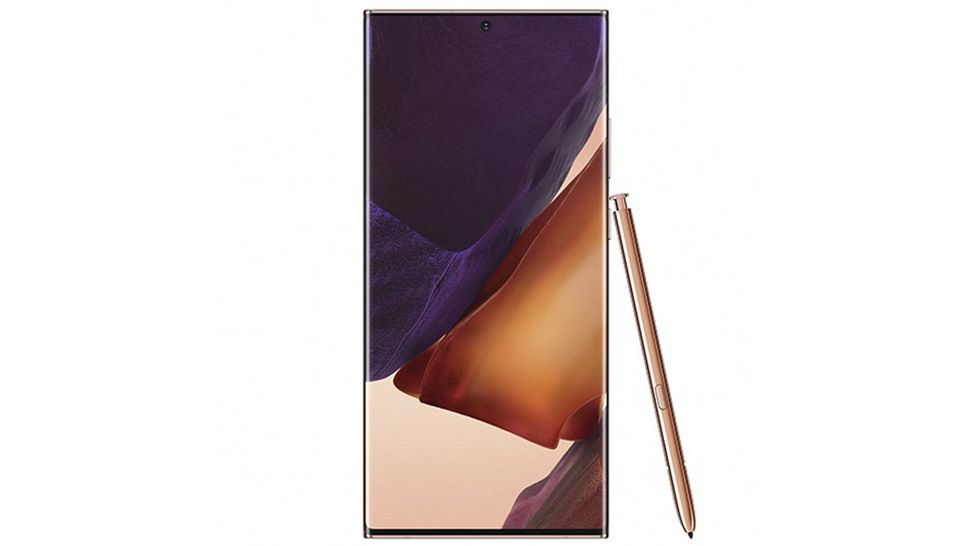 The Samsung Galaxy Note 20 Ultra has a high-spec camera, but it's the telephoto camera that really stands out. This is a 12MP f/3.0 snapper with 5x optical zoom and 50x digital zoom.
Both of those specs are impressive, and while the S20 Ultra offers 100x digital zoom, that was little more than a gimmick, with the Note 20 Ultra actually bettering that snapper thanks to a wider aperture and larger pixels.
And while the telephoto camera is the highlight, the Samsung Galaxy Note 20 Ultra's 108MP f/1.8 main camera and 12MP f/2.2 ultra-wide one also perform well.
The Note 20 Ultra's camera is also incredibly easy and fun to use, and it benefits from extras like 8K video and Single Take mode, which takes a bunch of photos and videos at the same time using the various lenses and modes, to increase the chance of you capturing something good.
Low-light photos aren't quite as detailed as some of the competition, such as the iPhone 12 Pro Max, but otherwise this is an exceptional camera setup.
Read our full Samsung Galaxy Note 20 Ultra review
At first glance the cameras on the iPhone 12 Pro look much the same as those on the iPhone 12 Pro Max, and it's true that they're not much different, but the iPhone 12 Pro Max does have the edge, thanks to a larger sensor on the main snapper, and improved zoom on the telephoto.
Still, the iPhone 12 Pro comes very close to matching it, and at a lower price. It has a 12MP f/1.6 main snapper with OIS, a 12MP f/2.0 telephoto camera with OIS and 2x optical zoom, and a 12MP f/2.4 ultra-wide camera. Like its larger sibling it also has a LiDAR scanner, which can be used to power augmented reality experiences and take Night Mode portrait shots.
As with the iPhone 12 Pro Max, Night Mode in general is really impressive here, allowing you to take bright, detailed shots where other phones would struggle, and you can use Night Mode with both the main and ultra-wide lenses.
The 12MP selfie camera also performs well, and there are handy features like Dolby Vision for video, and Smart HDR 3 for improved image processing.
Read our full iPhone 12 Pro review
The Samsung Galaxy S21 and Galaxy S21 Plus have a different camera configuration to the S21 Ultra, hence these phones ranking lower in our best camera phone list, but it's still a very impressive setup on each handset.
There's a 12MP f/1.8 main camera, a 12MP f/2.2 ultra-wide one, and a 64MP f/2.0 telephoto, making for a setup that's basically the same as the Samsung Galaxy S20's – but that phone's cameras still impress, and there are software improvements here.
Those improvements include things like new modes for Single Take. This mode lets the phone take a variety of photos and videos using all three cameras with a single button press, and now it includes a slow-mo option.
There's also now a Director's View mode, which lets you shoot with the front and rear cameras at the same time.
So you have a lot more options for your photographer's toolkit, and away from the new features the core camera experience is still great, whichever lens you're using – though the 3x hybrid optical zoom here is no match for the 10x offered by the Samsung Galaxy S21 Ultra.
Read our full Samsung Galaxy S21 review and Galaxy S21 Plus review
The iPhone 12 and iPhone 12 mini offer identical camera experiences, and are both a significant step down on that front from the Pro models. They aren't the absolute best iPhones for taking photos, but they're still fantastic.
These two lose the telephoto lens and LiDAR scanner, offering just a 12MP f/1.6 main camera and a 12MP f/2.2 ultra-wide one on the back, with a 12MP f/2.2 snapper on the front as well.
All three cameras perform well and - as with the rest of the iPhone 12 range - these two outperform most handsets in low light environments too – and that's true no matter which lens you're using, as Night Mode works across all of them.
The iPhone 12 and iPhone 12 mini also benefit from Smart HDR 3, which uses AI to optimize images, while for video you can take advantage of Dolby Vision, which should give your clips more pop.
Read our full iPhone 12 review and iPhone 12 mini review
How we tested
We've fully reviewed every phone on this list and that includes extensively testing all of their cameras, so we know exactly how they perform. That allows us to look beyond specs and create a ranking based on how these camera phones are in practice. We've also considered price, value and features when deciding on a ranking.
What should I look for when buying a camera phone?
When choosing a camera phone you should consider the types of photo you want to take. If you want to photograph wildlife or other things you can't easily get close to then a telephoto lens is essential, while for landscapes a good ultra-wide is your friend. Check out our reviews to see how camera phones perform in practice too, as some sound better than they are.
Which phone has the best camera?
The best camera phone changes regularly, but our current top pick will be sitting in the number one spot of this guide. That doesn't mean it will be the best choice for everyone though - consider what you actually need from your camera phone before choosing one.
Turn your snaps into a beautiful photo book - we've picked out the best