The best 65-inch TVs are just getting more and more popular. As more movies arrive straight to streaming, people are looking for a home theater experience that makes the most of them, and this size offers big-screen thrills without being so large that it won't fit in the average home.
A big part of why they're growing in popularity is that the best 65-inch TVs are more affordable than ever. Naturally, there are elite-level options that cost a ton, but there are also huge screens with great picture quality that are unbelievably affordable. You'd be hard-pressed to come across a 65-inch model that doesn't deliver on the promise of an improved cinematic setup.
Basically all of the best TVs come in a 65-inch option, and that includes every one of the best OLED TVs. This is also the size where it's worth considering whether you want to upgrade to one of the best 8K TVs, because it's big enough for all that extra resolution to start making a difference – though most people will still with 4K, which looks absolutely gorgeous at this size still.
And most of the best gaming TVs come in 65-inch options, so if its big-screen console thrills you're after, there are great options for that, too.
Our guide will help you find the perfect 65-inch TV whatever your budget, or whatever features you're looking for.
Best 65-inch TVs: the list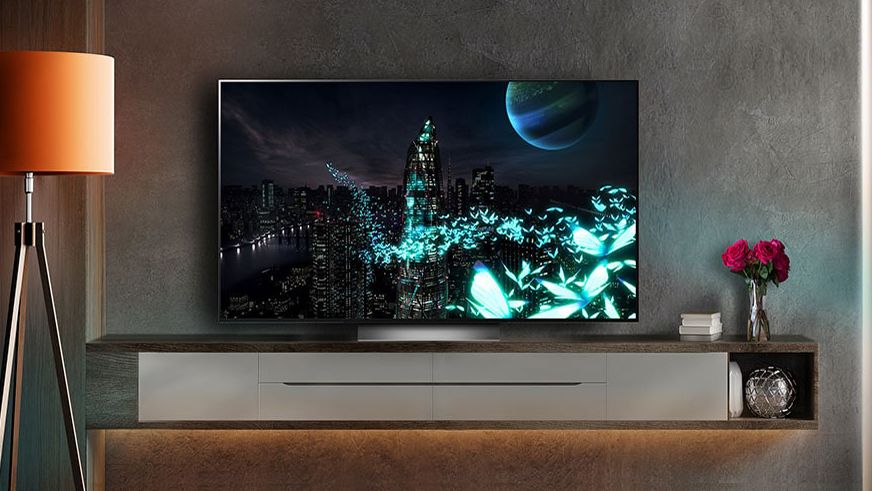 After dropping a few spots in 2021, the LG C2 OLED reclaims the top spot on our list of the best TVs in 2022. That's due to a number of improvements LG has made to this year's model compared to the LG C1 OLED.
Improvements for 2022 include the new Alpha a9 Gen 5 processor, which is designed to offer better object enhancement and dynamic tone mapping than its predecessor. As well as that, you're getting 'virtual surround sound', with the TV upscaling stereo content into 7.1.2-channel sound. While we weren't convinced by the claims of virtual surround sound, the audio performance is good for a flatscreen TV, and a number of different sound modes means you should be able to find an audio profile that suits your needs.
In addition to those improvements, the C2 OLED carries forward the four separate HDMI 2.1 ports that it inherited from the C1 OLED, meaning it's the perfect companion for the PS5, Xbox Series X and Xbox Series S.
The LG C2 isn't flawless, however. Off-axis color saturation does diminish a bit when you move to the left or right of the screen when compared to the new QD-OLED models and LG doesn't support either the IMAX Enhanced or HDR10+ format.
There are, of course, higher resolution flatscreen TVs out there right now like the Samsung QN900B, which offers 8K resolution, and the new upgraded LG G2 OLED that has a slightly higher peak brightness, but for the price, this is the absolute best TV you're able to buy in 2022.
Read the full LG C2 OLED review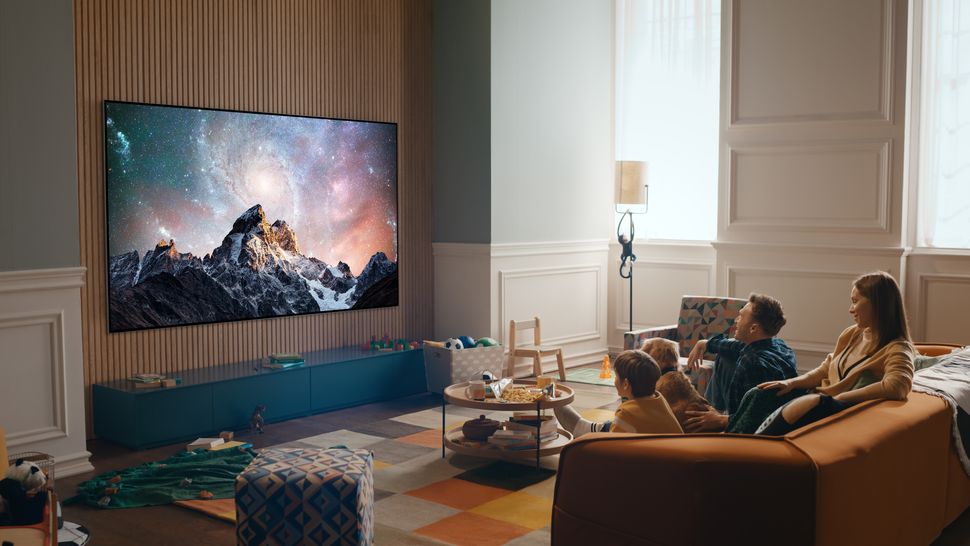 If price isn't a concern for you and you simply want the best TV you can buy at any price point – well, then you want the LG G2 OLED. The OLED65G2 uses its extra brightness to make pretty much every frame of any source you care to mention look even more sublime than it has on any LG OLED before.
Although the G2 OLED shares the same 'Gallery' design name as its GX and G1 predecessors, it actually looks completely different: gone is the dark frame and chamfered edges, in is a nifty two-layer effect where a thin black rear 'slab' sits proud of and slightly narrower than a chunkier front tier housing the screen that's encased in a very fetching and opulent-looking silver metal coat.
The quality of the G2 OLED's connections is beyond reproach. In particular, all four of its HDMI ports are capable of handling the maximum 48Gbps of data supported by the HDMI 2.1 standard. This means that hardcore video gamers could simultaneously attach an Xbox Series X, PS5 and cutting-edge PC graphics rig to enjoy full-fat 4K at 120Hz, variable refresh rates and automatic low latency mode switching from all of them. That, plus you'll still have one HDMI left for adding a 4K Blu-ray player or streaming box.
To anyone familiar with LG's OLED TVs over the years, the impact made by the extra brightness the heat sink unlocks is instantly obvious: the extra brightness gives colors more volume and punch, regardless of whether you're talking about a very vibrant, rich tone, or a subtle, mild one.
The end result is an OLED TV so supreme that it just barely misses the mark of our number one spot – only because its price puts it a bit far out of reach for the average TV watcher. Cinephiles, however, should certainly invest.
Read the full LG G2 OLED TV review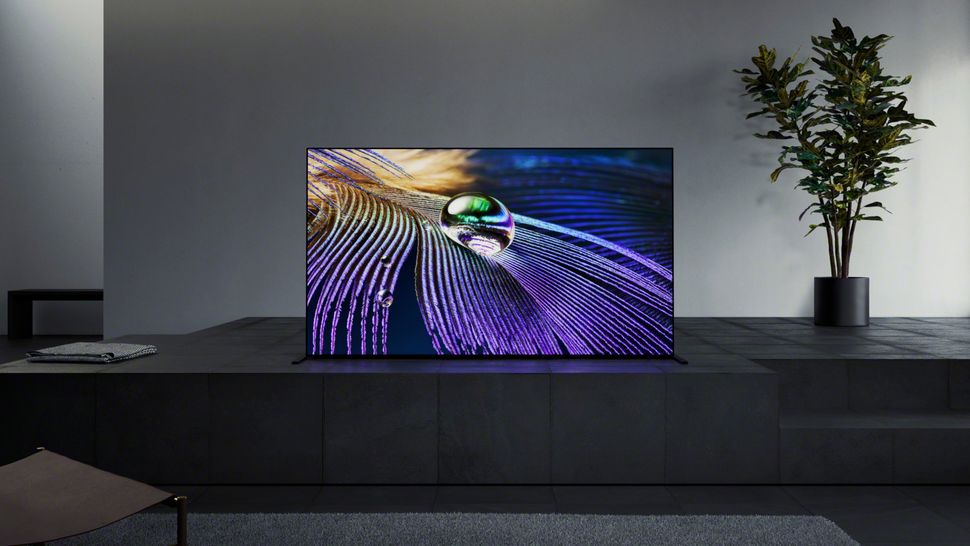 Sony hasn't held back in pricing the new A90J 4K TV with OLED, but we believe the performance does justify the hefty price tag.
Picture quality, from any source, is about as good as it currently gets from any 4K screen, and in every meaningful department – motion control, contrast, edge definition, detail levels, you name it. For those moments when you're reduced to watching sub-4K content, it's great at upscaling, too.
The Sony A90J is also more than a few steps ahead when it comes to sound quality. Using the entire surface of the screen as a speaker is still novel and effective, and backing it up with two conventional bass drivers means the A90J sounds fuller, more direct and just, well, better than any alternative that doesn't feature an off-board sound system.
Add in a smart new Google TV interface, the usual Sony standard of build and finish, feet that change position to accommodate a soundbar, an exclusive movie streaming service, and an authentically well-designed remote control, the A90J looks like the complete package. Although complete packages seldom come cheap.
Read the full review: Sony A90J OLED TV review
8K might feel a bit like overkill to some, but there's no doubt in our mind that the Samsung QN900B Neo QLED 8K TV is on another level of performance. Samsung's Mini LED-sporting QN900B Neo QLED 8K TV offers stunning picture quality, exceptional color and brightness, terrific sound and outstanding blacks – all in a package that's unmatched in terms of design.
For the uninitiated, Samsung's 'Quantum' Mini LEDs are 1/40th the thickness of a regular LED, meaning thousands of smaller LEDs can be packed together in a much tighter fashion, allowing for far more accurate dimming zones and black levels that are practically indistinguishable from an OLED.
As the LEDs are far smaller, they're able to achieve far more precision and less blooming, so the act of seeing bright areas of the screen unnaturally bleed over into darker spots should be greatly reduced or not evident at all. And because it takes advantage of Samsung's Multi-Intelligence AI upscaling, the QN900A is consistently able to produce images that looked better than their source.
So why is it all the way in a number three position? Samsung's 2022 TV range sees the introduction of its new Smart Hub UI across its top models. It's a totally revamped interface that's anchored by a Google TV-inspired home screen populated by content recommendations from your various streaming subscriptions and apps.
Unfortunately, the change to a full-screen, content-packed home menu brings about some frustration. No longer can you easily adjust settings and change viewing modes on the fly – you now have to completely leave what you're watching or playing when bringing up said home screen, navigate to a sidebar menu, and then scroll down to a separate settings menu to perform actions that were just a few button presses away before.
It's a minor issue, sure, but having a good smart TV platform is absolutely essential if you want to win the top spot on our list of the best TVs.
Read the full Samsung QN900B Neo QLED 8K TV review
If you're after one of the best 65-inch TVs, the Sony X90J should do you just fine.
Having recently launched, it's retailing for a four-figure sum at $1,799 / £1,499 / AU$2,695, but it offers a lot for that price, and could be a good shout for those with a large enough budget who aren't bothered about a high-end OLED screen.
It has excellent image quality, thanks in part to a new Cognitive XR processor rolled out to Sony's top 2021 sets, making for excellent upscaling and contrast control. The X90J also sports the new Google TV smart platform, for easy setup and broad app support as well as the perks of Google Cast from Android devices. There's Dolby Vision HDR and Dolby Atmos audio packed in, too, along with two full-spec HDMI 2.1 ports for your Xbox Series X and PS5.
There are still a few lingering issues, including middling off-axis viewing and struggles with direct daylight – and the X90J will no doubt be beaten by the capabilities of its step-up X95J model for a small uptick in cost. Still, the Sony X90J succeeds in delivering stellar performance for a reasonable price.
Read the full review: Sony X90J 4K TV
The Panasonic JZ2000 OLED is a force to be reckoned with. With its Master HDR OLED Professional Edition panel, an overhauled sound system that belts Dolby Atmos sound out of every corner, and a boost to gaming specs and HDMI 2.1 connectivity, this flagship screen is easily one of the best TVs we've ever had the pleasure of reviewing.
It's the small changes that mark out the JZ2000 over its predecessor, the (also five-star) HZ2000. You'll now find HDMI 2.1 inputs, along with VRR (variable refresh rate), ALLM (auto low latency mode) and a reduced input lag of just 14.4ms – making this a much better bet for hooking up to a PS5 or Xbox Series X console.
While the small drop in overall audio output may sound like a loss to some, the 125W on show here is certainly enough to blast your eardrums into next week (if that's what you're after). We could barely get above the halfway point on this screen's volume, while the redistribution of drivers to emit sound out of the sides only improves the spread of sound around your living room or home cinema cave.
New auto picture and sound modes should do most of the menu-fiddling for you, too, removing some admin from those who get lost in Panasonic's extensive settings, while leaving the option for anyone to tweak and calibrate their screen as they see fit too. Just make sure you turn off Intelligent Frame Creation before you get started (as it adds some video noise in places).
Read our full review: Panasonic JZ2000 review
Hisense has spent the past couple of years making outstanding TVs like the Hisense U80G ULED 8K TV that undercut the big dogs like Samsung, Sony and LG without many compromises. That continues with the new Hisense U8G ULED which the Chinese electronics manufacturer aptly describes as "Great For Everything." It's a fitting description for the ULED 4K Android TV that's sure to please everyone from gamers with next-generation consoles to movie lovers and anyone else in-between.
Besides offering a full suite of Dolby features including Vision, IQ and Atmos, the U8G also packs in HDR10+ and native 120Hz panel. All of this is controlled through the Android TV operating system that incorporates both Google Assistant, built-in Chromecast and voice controls with privacy switch.
All that said, if you're looking to purchase a well rounded UHD television that's feature-packed without spending an arm and a leg you should definitely keep the U8G in mind.
Read the full review: Hisense U8G ULED TV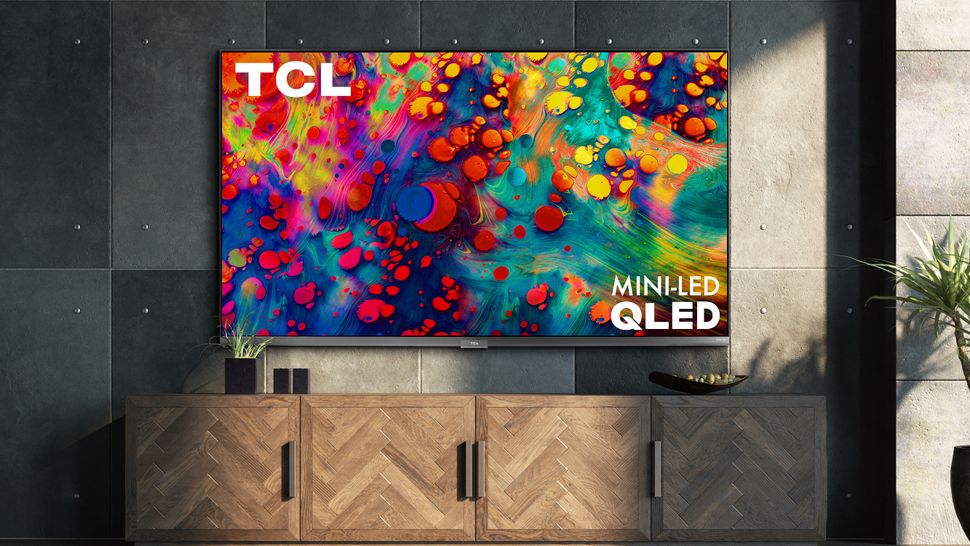 When we discovered that the TCL 6-Series 2020 QLED (R635) would use Mini LED, we were shocked. That's because, just a year prior, that same technology came to the high-end 8-Series and cost hundreds of dollars more than the ultra-affordable 6-Series.
It's not the end-all, be-all LED-LCD we were dreaming it would be due to its limited brightness and poor motion handling, but it truly is an exceptional value and one that we'd recommend to nearly everyone.
The 6-Series is brighter than before, more colorful and doesn't have a single hint of haloing or light bleed. It's designed in a new way to hide your cables and it's the first TV to come with THX Certified Game Mode for 1440p/120Hz gaming.
It's not exactly the flatscreen TV we'd recommend to next-gen-ready gamers looking for a perfect companion for the Xbox Series X or PS5 that can push 4K at 120fps, but if you're buying a TV to binge Netflix, stream Hulu or, well, basically just enjoy your viewing experience, this is the best smart TV (and certainly the best TCL TV) that we'd recommend for you.
Read the full review: TCL 6-Series 2020 QLED with Mini LED (R635)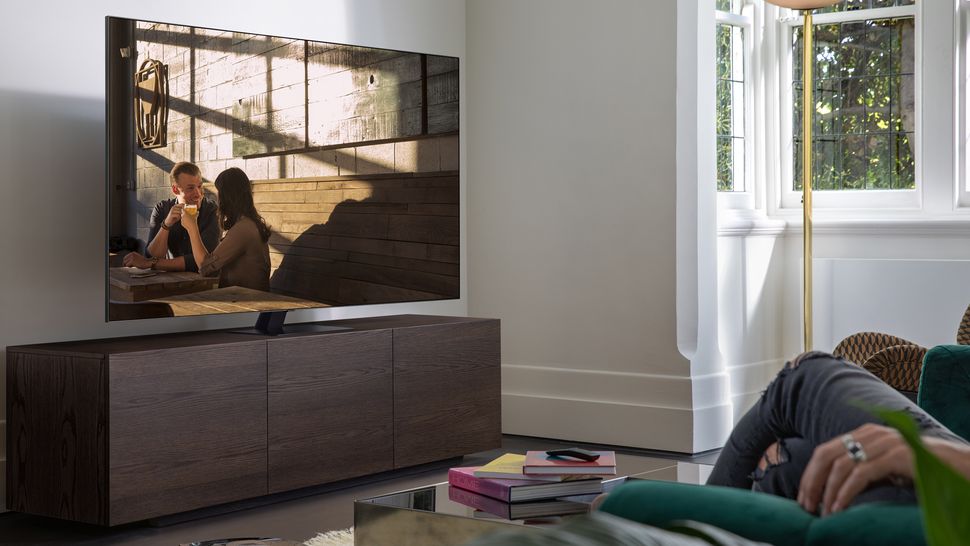 The Samsung QN90A was one of the first 4K screens to use the company's hyped-up Neo QLED panels that sport a higher count of light-emitting diodes per square inch than previous generations. The result is a brighter TV than before, if that's even possible with Samsung, and one that can display a deeply satisfying array of colors.
All Neo QLED TVs sport the higher-end Neo Quantum Processor 4K that uses a neural network to analyze images for better HD upscaling and Motion Xcelerator Turbo+ for better motion handling – all of which has really paid off for Samsung's flagship screen.
That said, there are a few looming issues this year that we can't ignore, like the slight wobble of the pedestal stand, or the surprisingly lackluster sound quality that doesn't befit a flagship 4K TV. There's also no support for Dolby Vision still, which means you're stuck with HDR10 on Netflix and HDR10+ elsewhere.
That's not a deal-breaker for everyone, but it does lower the ranking of Samsung's flagship QLED TV in our eyes.
Read the full review: Samsung QN90A Neo QLED TV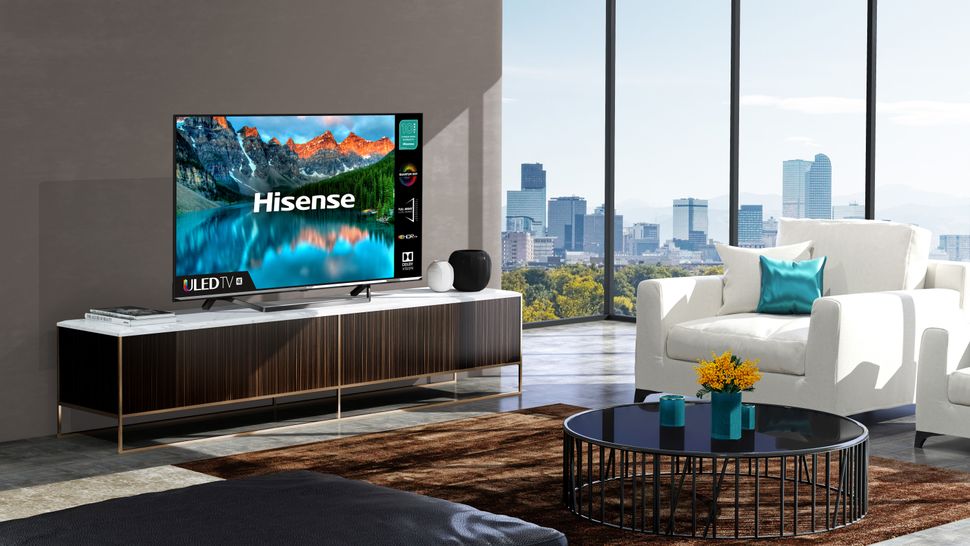 If you're looking to save some cash while getting one of the best 65-inch TVs out there, this Hisense U7QF could be a good fit for you.
Now just £799 for its 65-inch size, the U7QF is very affordably priced, especially considering it originally retailed for £1,499. It's a real looker, too, with a sleek TV stand design (with sharp accents on the bottom bezel) that's far more confident than the timid feet you'll find on the XH95.
You'll get universal HDR support, with HDR10+, Dolby Vision and HLG all thrown in to ensure all bases are covered. The crisp 4K picture also applies to upscaled HD content, meaning you'll never have to make do with grainy content, even when sourcing older DVDs or HD streaming content. While you're not getting true 10-bit HDR, the frame rate control used as workaround still shows off a decent amount of the HDR spectrum.
The U7QF was a bit pricey for what it offered at launch, but now it's a great choice for the price.
Read the full review: Hisense U7QF QLED
FAQ
What is 4K resolution?
4K is, essentially, an ultra-high-definition screen resolution. Also called UHD or 4K UHD, the display technology has become the default screen resolution across all of the TVs that you're likely to see in stores today – as well as many PC monitors, too.
The very best UHD TVs pack over eight million pixels in their high-res displays – that's four times the amount you'll find on the Full HD panels in today's small TVs.
You don't necessarily need access to 4K entertainment content to enjoy the benefits of 4K resolution, either, since many of the best 4K TVs – i.e. most of the 65-inch displays on this list – boast impressive upscaling technologies that bolster content filmed in HD.
The only displays which sport a sharper picture are the 8K variety – though, being a still-new technology, choice in that department is much more limited and, naturally, 8K models are far more expensive.
Should I buy a 65-inch TV?
We've answered this question in a much more detailed guide elsewhere on TechRadar, but the short answer is: yes, if you can afford to.
Basically, a bigger TV is often a better TV and, as mentioned earlier, these large-scale displays typically boast the best specification when it comes to new tech and useful features.
As 65-inch models are becoming increasingly popular, too, they're also becoming less expensive, and we'd almost always recommend parting with a little bit more money to enjoy the benefits of such an impressive screen size.
Which is the best 4K TV brand?
The question of the best 4K TV brand (for 65-inch models, in particular) is a difficult one to answer when there's so many great models out there. Displays from the likes of LG, Sony and Samsung regularly make this list, but they're often joined by equivalent models from brands like Hisense and Panasonic.
A better question might concern what to look for when buying a 65-inch 4K TV, to which we'd say picture quality, app support, other handy bells and whistles like voice control and, of course, price.
Features like HDR support, Dolby Vision and Atmos, OLED panels and the like can be real differentiators, too, when it comes to finding the 65-inch 4K TV with the best viewing experience, though it's no surprise that the more of these extras a display has, the more expensive it tends to be.
Today's best 65-inch 4K TV deals