What is Black Friday? And why is called White Friday in the UAE
Black Friday is always the Friday immediately after Thanksgiving in the US - this year that falls this coming Friday - the 24th November - and is the day when a lot retailers put on a spectacular day of deals in all categories from phones, tablets and laptops to shoes, fridges and clothes.
Black Friday is now so big that instead of lasting one day, it's a 'deals season' which tends to span from roughly the middle of November until at least the end of Cyber Monday - the Monday after the day itself. In the US, Cyber Monday is the bigger day with sales this year expected to top last year's $3.45bn.
Here in the UAE, we tend to call it White Friday simply because the largest online retailer souq.com (that belongs to Amazon) chose that name. Call it Black Friday or White Friday, the idea is that you get the best deals and we've picked some of our favourites ones.
The best Black Friday 2017 deals
Here are of our favourite deals from Black Friday.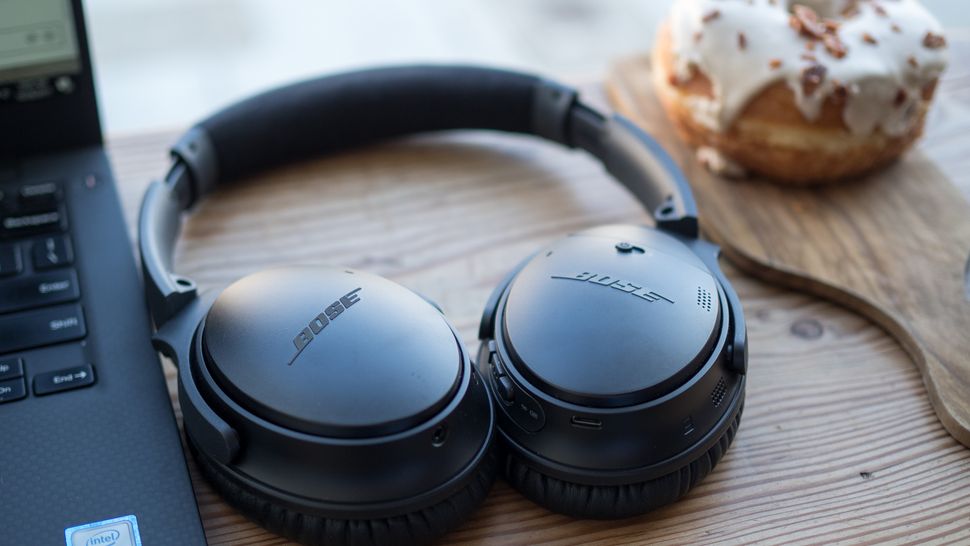 1. Bose QC 35 II - AED 1,199
If you're looking to pick a pair of noise cancellation headphones, then look no further than the industry leader. The latest version of QC35 comes with Google Assistant built in and is selling for AED 300 less than it's retail price.
2. Samsung Galaxy Note 8 - AED 2,470
What could possibly be the best Android phone out right now is selling for over AED 800 cheaper than it's suggested retail price of AED 3,300. If you're looking for a high-end mobile phone, make sure you grab the Note 8.
3. Microsoft Surface Pro 4 - AED 2,649
This is a killer deal- the Microsoft Surface Pro 4 is one of the best tablets you can purchase and it's being discounted heavily from it's price of AED 3,999. This is the Core i5 model and comes with 4GB RAM and 128GB SSD.
4. Sony 55 Inch 4K Ultra HD HDR Android TV - AED 2,899
If you're going to buy a new TV, make sure it has a 4K resolution and supports HDR. If you want some smartness then you'd be hard-pressed to find anything better than Android TV and that's the combo this Sony TV offers. Don't miss this TV deal that saves you AED 1,600.
5. MSI GL62M 7RDX Gaming Laptop - AED 3,999
If you're looking to pick a gaming laptop on a budget then look no further than the MSI GL62M. It was originally selling for AED 4,999, came down to 4,499 and now is at just AED 3,999. That's a great deal for a laptop with a Core i7, 8GB RAM, 128GB SSD + 1TB HDD storage and an NVIDIA GTX1050 with 4GB RAM.

Black Friday 2017 FAQ: what it is, when it happens and where to get the best deals
What is Black Friday?
Black Friday is the Friday immediately after Thanksgiving. It's a day when retailers offer big discounts to kick-start the holiday shopping season so it's a great time to buy phones, consoles, shoes and clothes.
When is Black Friday 2017?
Black Friday 2017 will be on Friday, 24 November.
When is Cyber Monday 2017?
Cyber Monday 2017 will be on Monday, 27 November. It's another day of deals - specifically online - though it's bigger in America.
What is Black Friday deals week?
It's the week that includes Black Friday. Retailers are increasingly offering deals before and after Black Friday itself so they stand out from the crowd.
Are Black Friday deals real?
Yes, although in some cases the discounts have been negotiated well in advance with suppliers. As with any sales you'll see a mix of genuine bargains, discounted end-of-line stock and mysterious things found in the back of a warehouse somewhere.
Where can I find the best Black Friday deals?
Right here on TechRadar of course! We scour all the top retailers' Black Friday and Cyber Monday deals so that you don't have to - and we tell you whether the deals are worth getting excited about too. Whether it's a 4K HDR OLED TV or an Xbox One controller, if it's discounted we'll have the details here.