Even if you know you want an iPhone, choosing the best iPhone can be easier said than done, as there are lots of options, at lots of price points, aimed at lots of different types of people.
From the new iPhone SE (2022) to the high-end iPhone 13 Pro Max (which also ranks among the best smartphones), to older and smaller models, there are plenty to choose from.
But that's where this guide comes in, as we've reviewed every single iPhone (and hundreds of other phones besides) and we know what makes them tick, and which ones are best.
So with that in mind - and with a particular focus on key factors such as their screens, power, cameras and battery life - we've created this guide to the best iPhones.
We've ranked our picks below, but we've also included an overview and a specs list for each, so you can quickly see if they'll be a good fit for you or not.
If none of them seem ideal - don't worry. The iPhone 14 range is landing later this year, so you can always check back then and see how those phones rank.
Or if you're not committed to the Apple ecosystem, then check out our guides to the best Android phones, the best camera phones, or the best cheap phones.
Best iPhone: which one should you buy today?
The iPhone 13 Pro Max is the best and most exciting of Apple's iPhone 13 range, with the battery life being an unexpected highlight. This thing can last and last, and while it's not quite up there with the very longest-lasting phones, it's easily got the best battery life of any iPhone.
There's also a whole lot of power here, with Apple's A15 Bionic chipset providing significantly better performance not just than previous iPhones, but also than any Android phone. That said, we mostly know this thanks to benchmark scores – in the real world most users will struggle to truly tap into its potential.
The camera has also seen an upgrade, with low light shots particularly impressing, and the new macro mode opening the iPhone range up to a whole new type of photography.
In practice the hyped Cinematic mode and 120Hz screen didn't impress us as much, and the sooner Apple gets rid of the notch the better, but overall this is a fantastic upgrade for Apple's Max model.
Read our in-depth iPhone 13 Pro Max review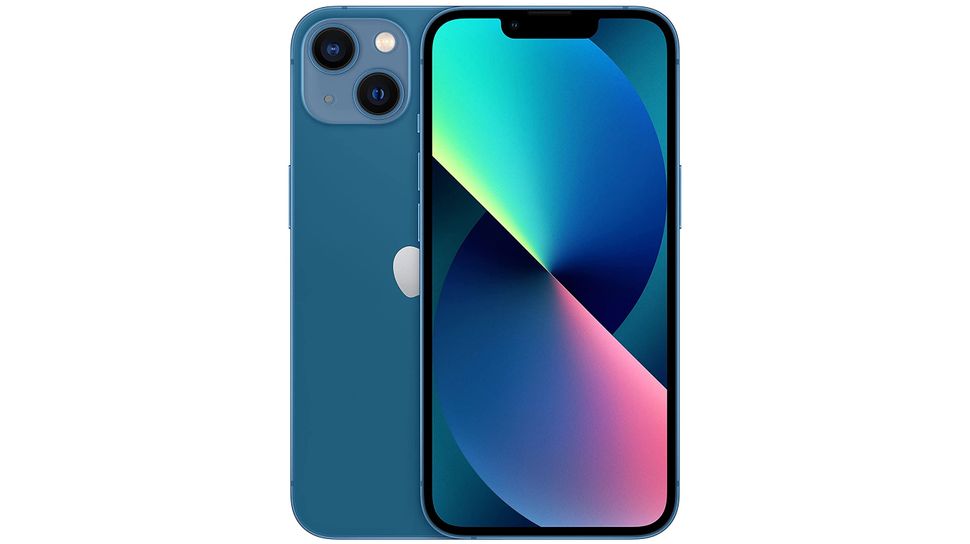 The iPhone 13 isn't the biggest yearly iPhone upgrade we've seen, but almost every aspect of it is a little better than the iPhone 12, which makes it a brilliant iPhone overall.
In our review we found that the battery life in particular was improved, with the iPhone 13 making it through every day that we used it without needing a top up before bed.
We were also impressed by the design, which now includes a smaller notch, and by the sheer amount of power this phone has thanks to its A15 Bionic chipset. Apple claims this has a 50% faster CPU than the competition, and while that's hard to confirm, this is certainly a speedy phone.
The lack of a 120Hz screen which we've seen debut on the iPhone 13 Pro and Pro Max is a shame, and we're hoping for some bigger upgrades in the iPhone 14, but for now this is one of the very best iPhones you can buy.
Read our in-depth iPhone 13 review
The iPhone 13 Pro has most of the same strengths and weaknesses as the iPhone 13 Pro Max, with its battery life being a highlight in our tests, if not quite as good as the Max model, and its A15 Bionic chipset providing stunning amounts of power.
The camera has also benefitted from some subtle but significant upgrades, including an all-new macro mode, for taking clear photos of tiny subjects. Elsewhere, you also get a 120Hz screen for the first time on an iPhone (though this feature is also found on the iPhone 13 Pro Max), and a slightly refined design – including a smaller notch.
All of which makes this a top iPhone choice if you want a relatively compact 6.1-inch display, or don't want to spend as much as the iPhone 13 Pro Max costs. That said, the iPhone 13 Pro is still expensive, and not hugely better than the iPhone 12 Pro, so if you own that phone it's probably not worth upgrading.
Read our in-depth iPhone 13 Pro review
The iPhone SE (2022) is the best cheap iPhone, as well as being the first - and at the time of writing only – mid-range iPhone to support 5G.
That's a major selling point, and a second big selling point is the presence of the same A15 Bionic chipset as you'll find in the iPhone 13 range, meaning this has more power than most Android flagships, despite costing far less.
With a slim, lightweight build too and a compact display and design, the iPhone SE (2022) is also a great choice for anyone who wants a smaller iPhone – though it can't quite match the iPhone 13 mini there.
Its design is at this point very dated though, thanks to big bezels above and below the display, and it's more expensive than its predecessor despite still being affordable. If not for those issues this might rank even higher.
Read our in-depth iPhone SE (2022) review